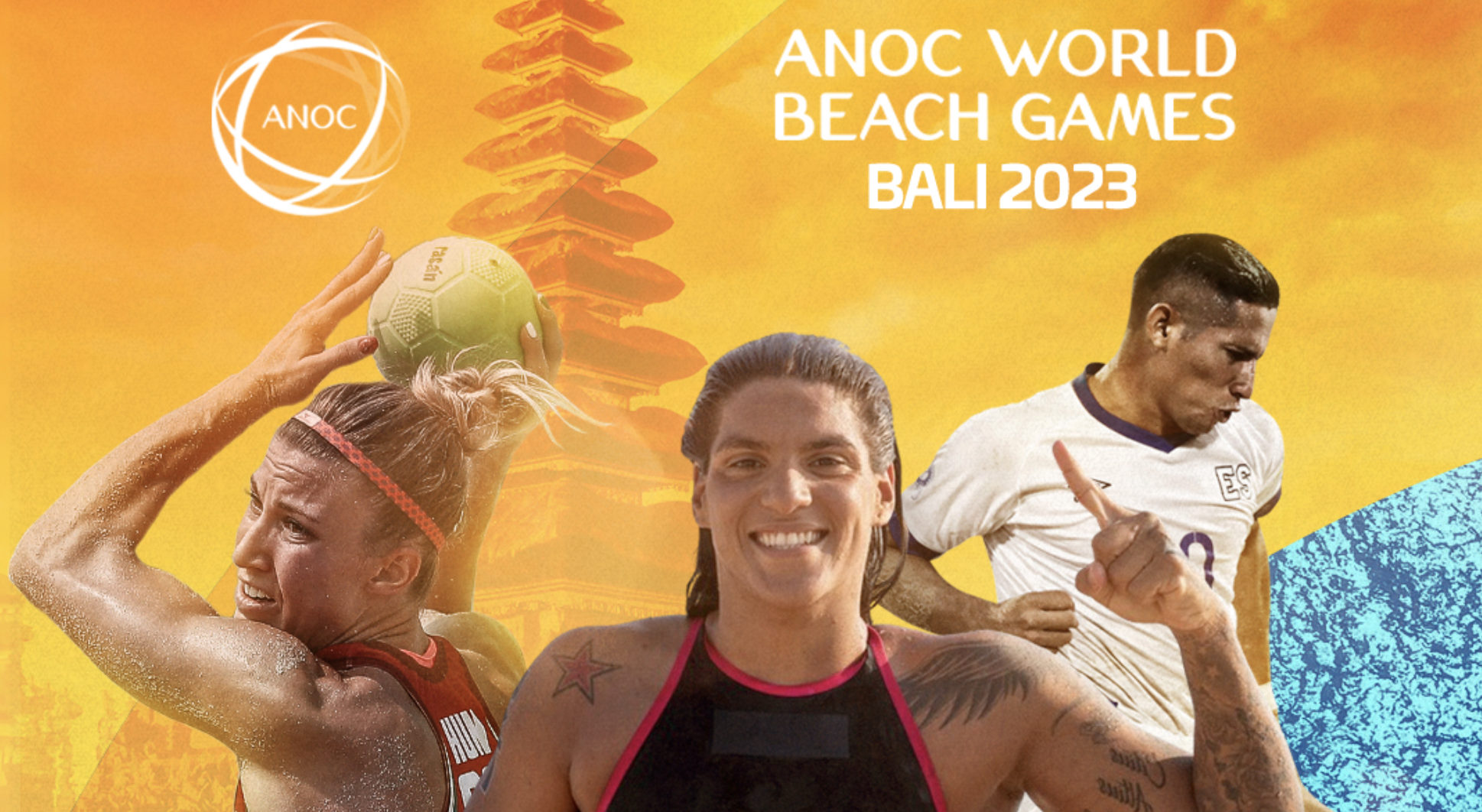 The Association of National Olympic Committees and the Indonesia Olympic Committee have announced that Bali will host the second ANOC World Beach Games from August 5–12, 2023.
Immediately following that, Bali will also host the XXVII ANOC General Assembly from August 13–15, 2023. After the success of the inaugural edition in Doha, Qatar, in 2019, the ANOC World Beach Games will be open to all National Olympic Committees and will provide an opportunity to connect through exciting new sports, new stars, and a new generation of sports fans.
"We are delighted to confirm Bali as the host of the second edition of the ANOC World Beach Games," said acting ANOC President Robin Mitchell. "Bali has some of the most breath-taking beaches in the world, which will provide the ultimate backdrop for spectacular sporting competition in 2023. We are thankful to the Indonesian government and Indonesia Olympic Committee for their partnership and cooperation. We look forward to working with them over the next 15 months to deliver an unforgettable event."
More than 1,200 of the world's best beach and water sport athletes from 97 National Olympic Committees competed at Qatar 2019 and similar global participation will be expected in Bali. The Games will include aquathlon, beach handball, beach soccer, beach tennis, beach volley 4×4, beach water polo, beach wrestling, individual kata, expression kiteboarding and open water swimming 5km.
"We are proud to push and promote Indonesia on the global stage," said Indonesia Olympic Committee President Raja Sapta Oktohari. "In an historic time for the sporting revival of Indonesia, we are leveraging our investment in the 2018 Jakarta-Palembang Asian Games and ensuring a legacy of sustained sports development throughout the nation. It is with great pride that we invite our NOC family with our legendary hospitality, in the most beautiful of backdrops. Combing exciting new sports with the engagement of a new sporting fan base is at the heart of what the Indonesia Olympic Committee wishes to generate."