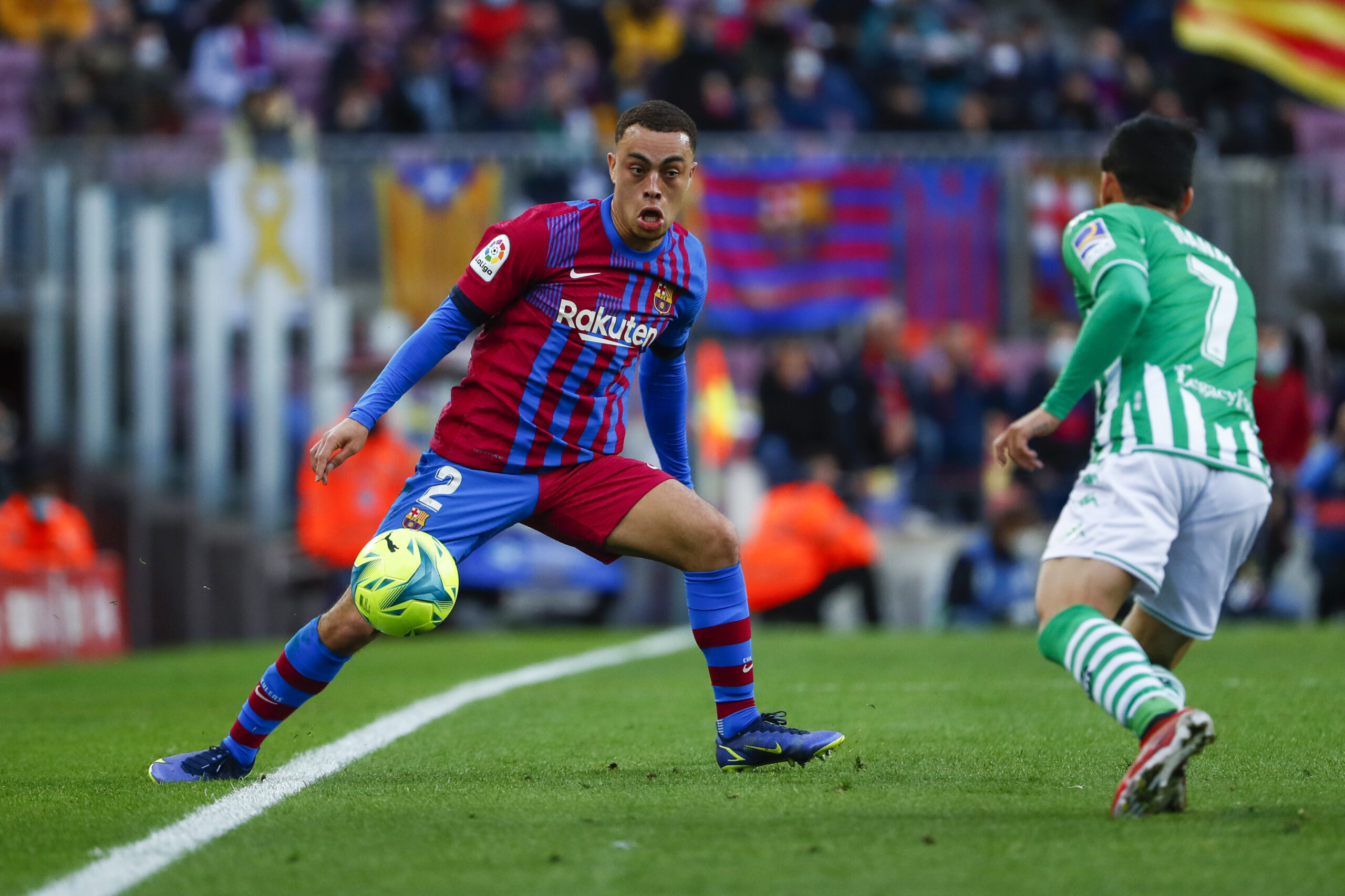 As the weather turns increasingly warmer and big event stadiums look to bring in unique events, football and soccer stadiums will be announcing exhibition games between European big-name clubs, clubs south of the border in Liga MX and within Major League Soccer as well.
AEG Tour Spread Throughout West, South U.S.
AEG has announced the launch of its inaugural Soccer Champions Tour, a new soccer event taking place between July 22 and July 30 with five popular clubs competing in a span of nine days across the western United States.
Participating clubs include current La Liga and UEFA Champions League winner Real Madrid, La Liga runner-up Barcelona, Serie A's Juventus, and Liga MX's Club América and Club Deportivo Guadalajara, better known as Chivas. Host cities include Las Vegas, San Francisco, Dallas and Los Angeles.
The tour starts with Juventus playing Chivas on July 22 at Allegiant Stadium in Las Vegas, followed the next day by Real Madrid against Barcelona at Allegiant Stadium. The tour continues July 26 with a doubleheader as Real Madrid will play Club América at Oracle Park in San Francisco while Barcelona plays Juventus at the Cotton Bowl in Dallas. It concludes on July 30 with Real Madrid playing Juventus at the Rose Bowl in Pasadena, California.
This tour marks the first return of play in the U.S. for Barcelona and Real Madrid since 2019 and for Juventus since 2018. The AEG Tour games are part of broader tours for most of the clubs that already have other games scheduled as well throughout the United States.
"AEG is excited to launch this unparalleled soccer tour as five of the most exceptional soccer clubs in the world return to the United States this summer," said Tom Braun, AEG senior vice president of soccer and business operations and business development. "Following several years without seeing some of these teams in the United States, we are thrilled to provide the opportunity for soccer fans in the U.S. to once again watch their favorite European and Mexican clubs play in person."
Barcelona to Visit New York, Miami on Tour
One of the most popular sports teams in the world, Barcelona, will visit the United States for the first time since 2019 with matches this summer against Major League Soccer clubs in New York and Miami.
The La Liga giants will face Inter Miami on July 19 in Fort Lauderdale, Florida, and the New York Red Bulls on July 30 at Harrison, New Jersey. Barcelona previously traveled to the U.S. in 2011, 2015, 2017, 2018 and 2019, including a joint tour with Barça Women.
"We are proud to return to the United States and play these two games in a country that is strategic for us as it is a territory where we have a large fan base and where football has experienced great growth in recent years, especially among the new generations," said Juli Guiu, vice-president for marketing at Barcelona." This visit will allow us to get closer to our fans, share with them our values ​​and our Barcelona feeling and it will be an opportunity for them to enjoy our team on the pitch."
It will be the first match for Barcelona against Inter Miami, owned by former Real Madrid star David Beckham. This will be the third meeting between the Red Bulls and Barcelona, with the visitors winning both in 2006 and 2008. On the Red Bulls roster this year includes Caden Clark, who is on loan from German club RB Leipzig and a former Barça Residency Academy player.
Chelsea Announce Additional U.S. Games
Champions League holders Chelsea have announced additional stops during a U.S. tour this summer, with matches against Club America in Las Vegas and at Major League Soccer's Charlotte FC.
Chelsea's preseason will start July 16 against Club America at Allegiant Stadium in Las Vegas before heading to Charlotte and Bank of America Stadium on July 20. The news follows last month's announcement of a game against Arsenal at Camping World Stadium in Orlando, Florida, on July 23.
Chelsea, which is in the process of being sold, will only travel if the sale of the club has completed and accordingly are no longer subject to United Kingdom government sanctions.
'We've always had a lot of success on our U.S. tours, taking so many fans to the stadiums and giving them the opportunity to see Chelsea FC play live," said Petr Cech, the club's technical and performance advisor. "We have a huge fanbase in the US that we've proudly built and we've seen that fanbase getting bigger and bigger every year."
Everton, Arsenal to Play in Baltimore
Everton, which is battling to remain in the Premier League with just two games remaining in the season, will return to the U.S. this summer for two pre-season fixtures against Arsenal in Baltimore and Major League Soccer's Minnesota United FC in Minneapolis.
The game at Baltimore's M&T Bank Stadium will be July 16 at 7 p.m. ET at the home of the Baltimore Ravens. Everton, which has never been relegated from the Premier League, will face former Everton player Adrian Heath's Minnesota United at Allianz Field, site for this year's MLS All-Star Game, on July 20 at 7 p.m. CT.
Events with US-based fans, travelling fans and US Supporters' Clubs in areas including Baltimore, Washington and Minneapolis are being planned, with more information to be communicated in the coming weeks. Everton has made eight preseason visits to the U.S. since 2004, playing in cities including Chicago, Washington, San Francisco, Los Angeles and Miami, and became the first overseas team to defeat the MLS All-Stars in the annual game in 2009.
Big Names Battle at Lambeau
The Green Bay Packers will host the USA Cup, an exhibition match between Bayern Munich and Manchester City, at Lambeau Field on July 23, the first soccer match to be played at the historic stadium.
The USA Cup is part of Bayern Munich's preseason tour, during which they will also stop in Washington, D.C., to play D.C. United on July 20. Manchester City will also play July 20 at NRG Stadium in Houston against Club América of Liga MX.
This will be the second meeting between the clubs on U.S. territory after Man City defeated Bayern 3-2 on July 28, 2018, at Miami's Hard Rock Stadium.
"We are looking forward to hosting a different kind of football at Lambeau Field this summer as we welcome FC Bayern Munich and Manchester City to Green Bay," said Packers President and Chief Executive Officer Mark Murphy. "Our home stadium is renowned for its history and tradition, and we're honored to host two equally historic clubs from across the pond. We're looking forward to seeing their devoted supporters from around the world attend Lambeau Field's debut soccer match."
Bayern Munich is the most successful club in German history with 31 national titles and six Champions League titles. Manchester City, the reigning Premier League Champion, has won five Premier League titles in the last seven years and six FA Cups.
Liga MX Unites in Utah
Club Deportivo Guadalajara, better known as Chivas, and Santos Laguna will face off on June 15 at Rio Tinto Stadium, home to Real Salt Lake of Major League Soccer. The game will be presented by the Utah Sports Commission with a fan fest starting four hours before the 7 p.m. MT kickoff.
"Welcoming Santos Laguna and Chivas to Rio Tinto Stadium is such an incredible opportunity for the region," said John Kimball, president of Real Salt Lake. "It's a testament to the fans in Utah that Liga MX would select Utah as a destination for events like this that include clubs of such high esteem in North America. We look forward to their arrival, the arrival of their passionate fans, and the excitement for soccer that it will bring to Salt Lake City."
"We are thrilled to partner with Real Salt Lake to bring another marquee soccer event to Rio Tinto Stadium," said Jeff Robbins, president and chief executive officer of the Utah Sports Commission. "International events like this showcase globally why Utah is the state of sport and give local fans the opportunity to see the top players in North America compete."
Chivas is the only team that plays exclusively with athletes from Mexico. The club has 12 league championships, four Cup titles and a CONCACAF Championship. Santos Laguna has been Liga MX champion six times and have won the Campeon de Campeones, the emblematic Mexican championship match between the winners of the two most recent league champions.
Manchester City, Club America to Meet in Houston
Defending Premier League champions Manchester City will play at Houston's NRG Stadium on July 20 against Liga MX's Club América as part of the club's 2022–2023 preseason tour.
"We are excited to return to the United States for this summer's preseason trip, our first since before COVID," said Omar Berrada, chief football operations officer at City Football Group. "Our players and coaches cannot wait to play once again in-person in front of our American fans, who have shown us such great support and passion. … Houston is a city we are familiar with and have had the privilege to play at NRG Stadium before. Houston welcomed us with southern hospitality when we came for preseason in 2017 and we are really looking forward to returning to see our Texan fans."
The game at 72,000 capacity NRG Stadium will be Manchester City's return to the venue after taking on Manchester United in July 2017 in the first overseas Manchester derby. Houston is one of 17 U.S. cities bidding to host matches for the 2026 FIFA World Cup, with FIFA set to decide on the U.S. host cities in June. NRG Stadium has hosted two Super Bowls, two NCAA Men's Final Fours, Copa America, Gold Cup and various international soccer matches.
"That current Premier League Champions Manchester City have chosen to return to the city of Houston twice in five years is evidence of the city's operational readiness to host global sporting events," Houston 2026 World Cup Bid Committee President Chris Canetti said. "Ultimately, this is a timely boost as we near a decision on our objective of becoming a host city for the 2026 FIFA World Cup."