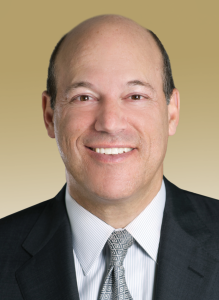 Q&A with Ari Fleischer
The former White House press secretary is now helping sports organizations and athletes deal with crises that land their sports stories on the front page
There seems to be no shortage of sports-related scandals. Major League Baseball has been battling issues over player steroid use for years. International federations are being investigated by governments. Even underinflated footballs have caused a stir. But when those types of incidents occur, Ari Fleischer is there to help. As White House press secretary under President George W. Bush from 2001–2003, he oversaw communications for the administration's share of crises, including the 9/11 attack. When he left, he moved to New York and formed Ari Fleischer Sports Communications to provide media training and crisis response to sports clients that have included leagues and teams and, recently, Peyton Manning in his fight against HGH-use allegations.
In this interview with SportsTravel's Jason Gewirtz, Fleischer discusses how his business began, the advice he offers athletes most and why everyone lost in Deflategate.

Leagues and teams all have communication staffs, and elite athletes have teams of advisers. Why is there a need for an agency such as yours?

When I left the White House, I quickly came to the realization that sports organizations whose news leaps off the sports page and onto the front page needed help. It's very uncomfortable for sports organizations, which are expert in dealing with sports media and with games and results of games, to find their business on the front page, often in a negative light. And my company specializes in helping sports organizations handle such situations.
To read the rest of this Q&A in the digital edition of SportsTravel, please click here.