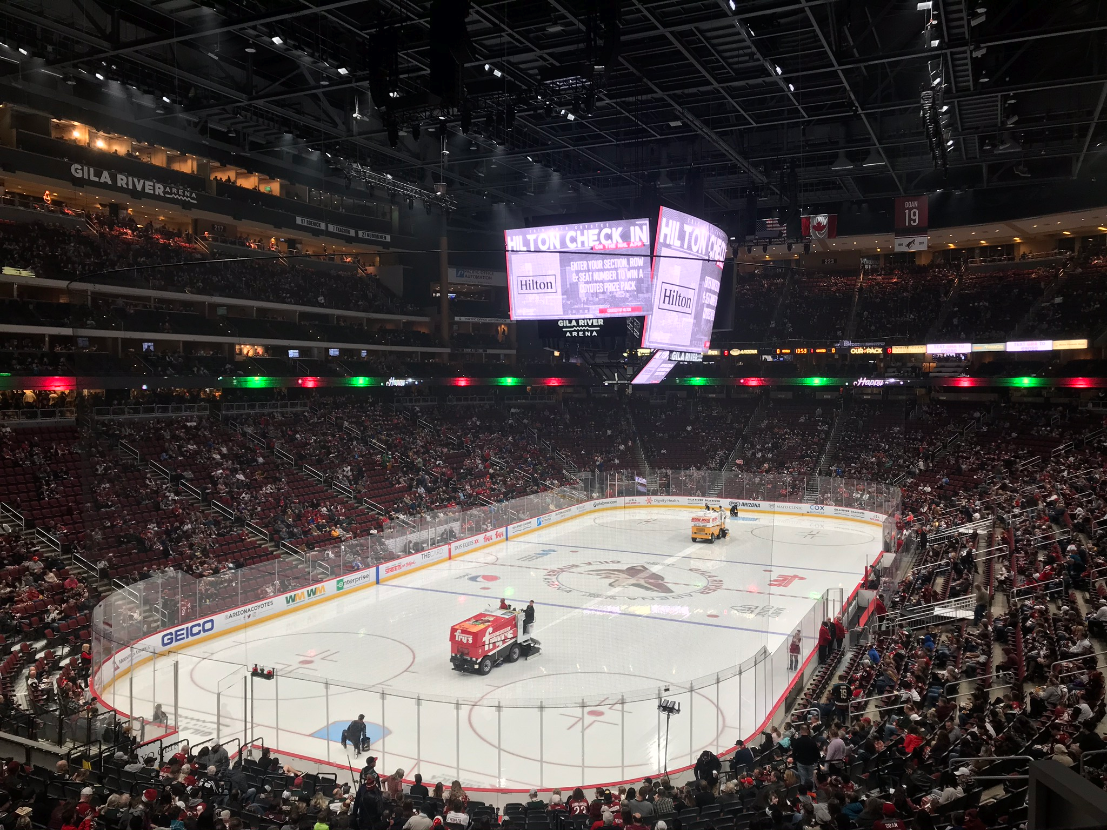 The Arizona Coyotes, currently atop the NHL Pacific Division standings in a season that so far has been a reversal of past fortunes, will remain in its Glendale, Arizona, arena through at least the 2020–2021 season.
The yearly lease that the Coyotes have at Gila River Arena will be extended automatically on December 31, as it has been the past four years. Ahron Cohen, the Coyotes chief executive officer, confirmed the team will "absolutely" play the next season at Gila River Arena to the Arizona Republic.
The Coyotes, long the subject of rumors about relocation and ownership changes, have been at the ASM Global-managed Gila River Arena since it opened in 2003. The team is averaging 14,244 at home games this season so far, the highest average since the 2008–2009 season.
When the Coyotes first started playing at Gila River Arena, the team averaged over 14,800 fans per game in each of the first five seasons. But after that initial five-year period, the team has never averaged more than 14,000 fans per game in a season.