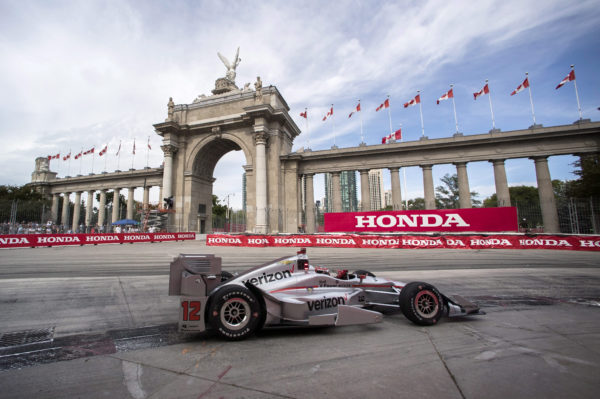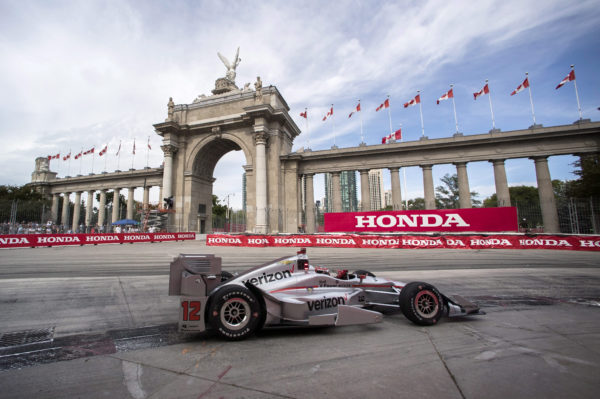 Many picture Canada as a wonderland blanketed by snow and glittering with ice. While that's accurate for much of the country during the winter months, it's also true that many Canadian cities are year-round destinations.
Québec City welcomes the UCI World Tour Grand Prix Cycliste every September. Edmonton, Alberta, is a major destination for triathlons, and Toronto has surprised many by becoming a hub for beach volleyball. Winter sports like skiing, snowboarding, skating and hockey reign supreme, but these Canadian cities are growing their year-round markets with both indoor and outdoor events.
Toronto, Ontario
Toronto is "the gateway into Canada, for North American and for international visitors," said Shelley Crawford, account director for sport at Business Events Toronto. "If it's your first time coming to Canada, you're going to come through Toronto."
Maple Leaf Sports and Entertainment now owns four of Toronto's major sports teams: the NHL's Toronto Maple Leafs, the NBA's Toronto Raptors, Toronto FC of MLS and the Toronto Argonauts of the Canadian Football League.
The Leafs and Raptors play at Air Canada Centre, which can seat 18,800 for hockey and 19,800 for basketball. The Leafs train at the MasterCard Centre, which has four NHL-sized rinks, and the Leafs' AHL farm team, the Toronto Marlies, play at the 7,851-seat Ricoh Coliseum.
Toronto FC plays at the 30,000-capacity BMO Field, which is also home to the Argonauts and hosts rugby union and rugby sevens matches for Rugby Canada, so "it's a busy stadium," Crawford said. Toronto FC won the MLS Cup this past fall, and the Argos won the Grey Cup last year for a record 17th time.
The Ontario Volleyball Association just chose Toronto for its provincial tournaments in 2020, 2023 and 2026. The tournaments will install 56 courts at Enercare Centre, which has more than 1 million square feet of exhibition and event space. Volleyball Canada will hold its 2019 Nationals at Enercare, the event's first time in Toronto since 2012.
Toronto booked five citywide sporting events in 2017: Ontario Volleyball Association's three provincial tournaments, the 2019 Special Olympics Invitational Youth Games and the 2020 World Masters Athletics Championships. The Ontario 55+ Summer Games will be held in the neighboring city of Mississauga, which also hosted the 2016 Ontario Summer Games. Those types of high-level, multisport events are a priority for local officials, who are waiting to hear back about Toronto's bid for the 2021 Ontario ParaSport Games, Crawford said.
Toronto has plenty of fields, courts and rinks but also sits on the shores of Lake Ontario, so it does well with sailing and other water events. Volleyball Canada will hold its 2018 Youth and Senior Beach Nationals in August at Ashbridges Bay Park, where the lakefront beach can accommodate more than 80 sand courts.
About Toronto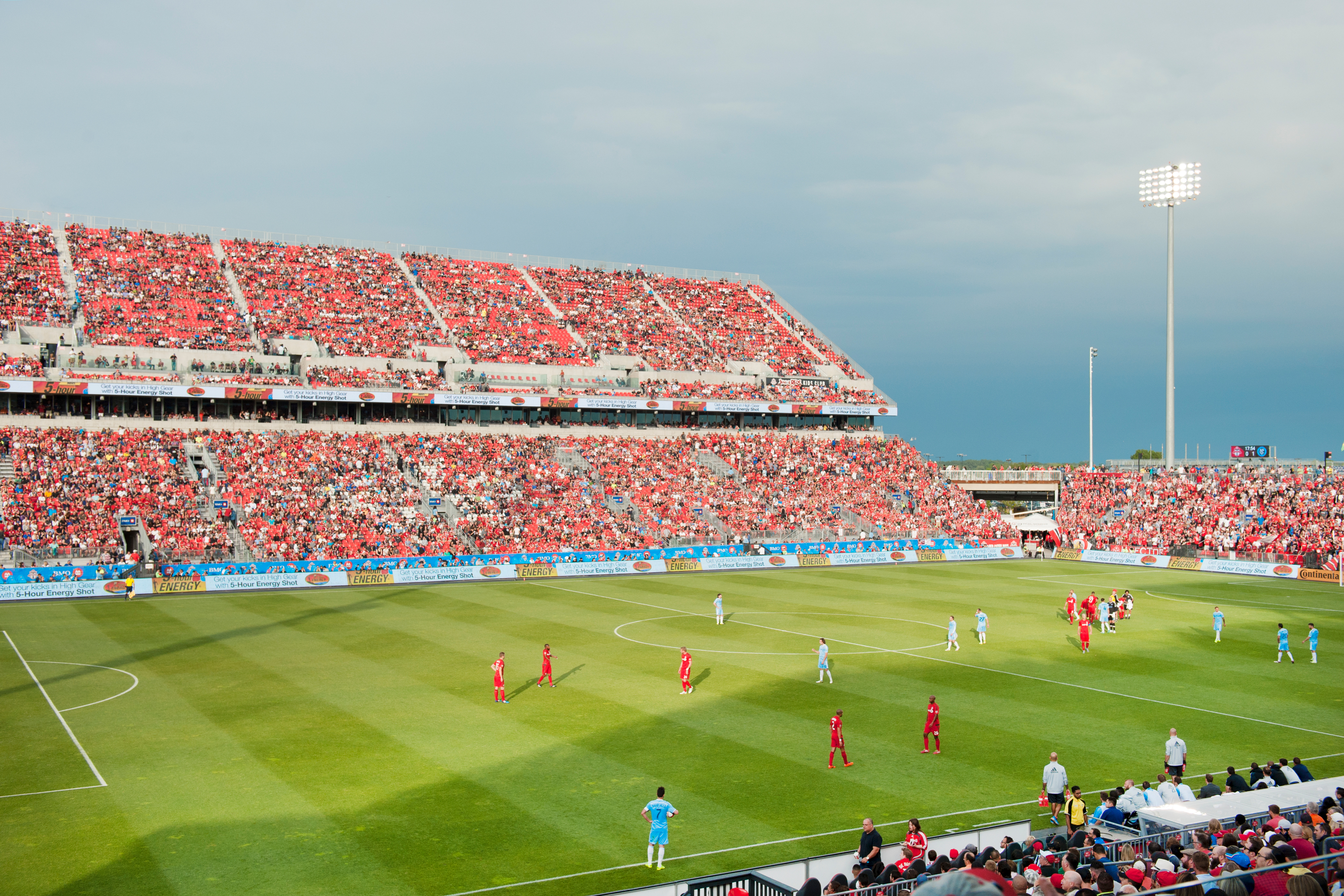 Key Venues: Toronto Pan Am Sport Centre (two 10-lane, 50m pools, training pool and dive tank, fieldhouse with four basketball courts and indoor track); Mattamy Athletic Centre (NHL-sized rink with 2,300 seats, multipurpose court with 1,000 seats); Goldring Centre for High Performance at University of Toronto (indoor basketball arena seats 2,000)
Recent Events: 2017 Invictus Games; 2017 Men's U23 World Wheelchair Basketball Championship; 2017 North American Indigenous Games
Upcoming Events: Toronto 2018: Track & Field in the 6ix; 2019 Special Olympics Invitational
Youth Games; 2020 World Masters Athletics Championships
Hotels: 40,000 rooms in the greater Toronto area
Edmonton, Alberta
Edmonton, with a population of nearly 1 million, is "a city of friendly, innovative and let's-make-it-happen people," said Lindsay Harrison, director of Edmonton Events.
Hockey is an "obsession with Edmonton," she said. Rogers Place opened in September 2016 and can seat 18,347 for its home team, the NHL's Edmonton Oilers. The new arena will welcome the Hlinka Gretzky Cup in August, an under-18 international hockey tournament.
The CFL's Edmonton Eskimos play at the 56,302-capacity Commonwealth Stadium, which will host the 106th Grey Cup in November.
Edmonton is also a destination for triathlons and has been a regular stop on the ITU World Triathlon Series for four years; 2019 will be its fifth year, and the city will host the Grand Final again in 2020. ITU uses Hawrelak Park, which has a lake and is sandwiched between downtown and the North Saskatchewan River. The park was also the venue for BMX, mountain bike and skateboard competitions during the FISE World Series in 2016 and 2017, although the event will move to Louise McKinney Riverfront Park this year. For the past five years, the city also has hosted stages of the UCI-sanctioned Tour of Alberta.
Red Bull Crashed Ice careened through Edmonton for the second time in March, with about 70,000 spectators watching competitors navigate the downhill obstacle ice course.
Soccer is another priority. FC Edmonton of the NASL play at 20,000-capacity Clarke Stadium right next to Commonwealth Stadium, and Edmonton is one of four Canadian cities shortlisted for the World Cup 2026 bid. The city also hosted the Davis Cup in September for the first time since 1997, turning the Northlands Coliseum hockey rink into a tennis court.
Basketball and volleyball tournaments often use the University of Alberta's Saville Community Sports Centre, which has 12 courts and is home to Canada's senior women's basketball team. Volleyball Canada Nationals took over the Edmonton Expo Centre, which has more than 522,000 square feet of contiguous event space, for a week in May.
About Edmonton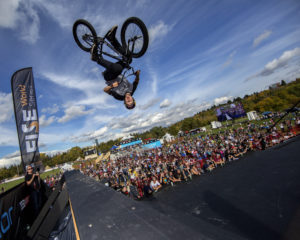 Key Venues: Rogers Place (indoor arena seats over 18,347 for hockey); Ice District (25-acre sports and entertainment development surrounding Rogers Place, to be completed in 2020); Commonwealth Stadium (56,302-capacity)
Recent Events: 2015 FIFA Women's World Cup; 2017 FISE World Series Edmonton; 2017 ITU World Triathlon Series; 2018 Red Bull Crashed Ice
Upcoming Events: 2018 CFL Grey Cup; 2019 ITU Grand Final
Hotels: 8,615 rooms across Edmonton
Québec City, Québec
Québec City sits on the banks of the Saint Lawrence River, about 160 miles east of Montréal and about 160 miles north of the Maine-Vermont border of the United States. The stone buildings and narrow streets of Old Québec make it a picturesque backdrop for cycling and cross-country skiing races. "They're in the middle of downtown, and it's amazing to see," said Ariane Croteau, account executive with Québec City Business Destination.
Cycling, hockey and winter sports are major markets for the city, but martial arts, aquatic sports and speedskating are growing. The 2017 FIS Cross-Country World Cup Finals wound through the historic Plaines d'Abraham area of the city's Battlefields Park last March, and the event will return to the city in 2019. The city also will host the 2019 FIS Snowboard and Freestyle Ski World Cup events.
Mont-Sainte-Anne ski resort, about 25 miles northeast of Québec City, is renowned for both alpine and cross-country skiing. This summer Mont-Sainte-Anne will again host Vélirium, the UCI Mountain Bike World Cup. The Grand Prix Cycliste de Québec is an annual one-day race that's been held in Québec City since 2010 as part of the UCI World Tour.
"Hockey is major" in Québec City, Croteau said. The 18,259-seat Videotron Centre is one of the city's main venues, particularly for hockey. The arena, which opened in 2015, is home to the Québec Remparts of the Québec Major Junior Hockey League and was the venue for the Québec International Pee-Wee Hockey Tournament in February. The U.S. and Canada women's hockey teams faced off at the arena in October during several matches leading up to the Olympic Winter Games in South Korea.
The city expects to open a new speedskating center by 2020 that will include a 400-meter indoor ice rink that meets international standards, two additional ice rinks for various sports and a running track. The project will cost an estimated $68.7 million Canadian and will be built on the grounds of the current Gaétan Boucher Oval.
The 300,000-square-foot Québec City Convention Centre is located in the heart of the city on Parliament Hill. The center's 75,000-square-foot exhibit hall plays a major role in two of the city's growing markets: sports conventions and martial arts. The 2018 Canada Cup fencing tournament used the center in January, as did the 2017 Karaté Canada National Championships. Taekwondo Canada also recently awarded its 2019 Canadian National Taekwondo Championships to the city.
PEPS (Pavillon de l'éducation physique et des sports) at Université Laval is a massive sports complex with a 12,817-seat outdoor stadium, an indoor soccer/football stadium, two large gymnasiums with seating for events, an aquatic center with a 50-meter pool, another pool with diving platforms, an arena with two ice rinks and an indoor facility with four tennis courts and a 200-meter track.
About Québec City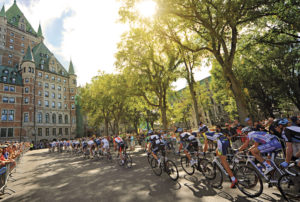 Key Venues: PEPS at Université Laval (12,257 capacity); Videotron Center (18,259 seats); Québec City Convention Centre (294,290 square feet, including 75,000-square-foot exhibit hall)
Recent Events: 2017 U.S. vs Canada women's hockey match; 2018 Canada Cup fencing tournament; 2018 Elite Canada Men's and Women's Artistic Gymnastics
Upcoming Events: 2018 Vélirium Mountain Bike Festival and UCI Mountain Bike World Cup; 2018–2019 Vanier Cup; 2019 FIS Cross-Country World Cup Finals
Hotels: Over 17,000 hotel rooms citywide