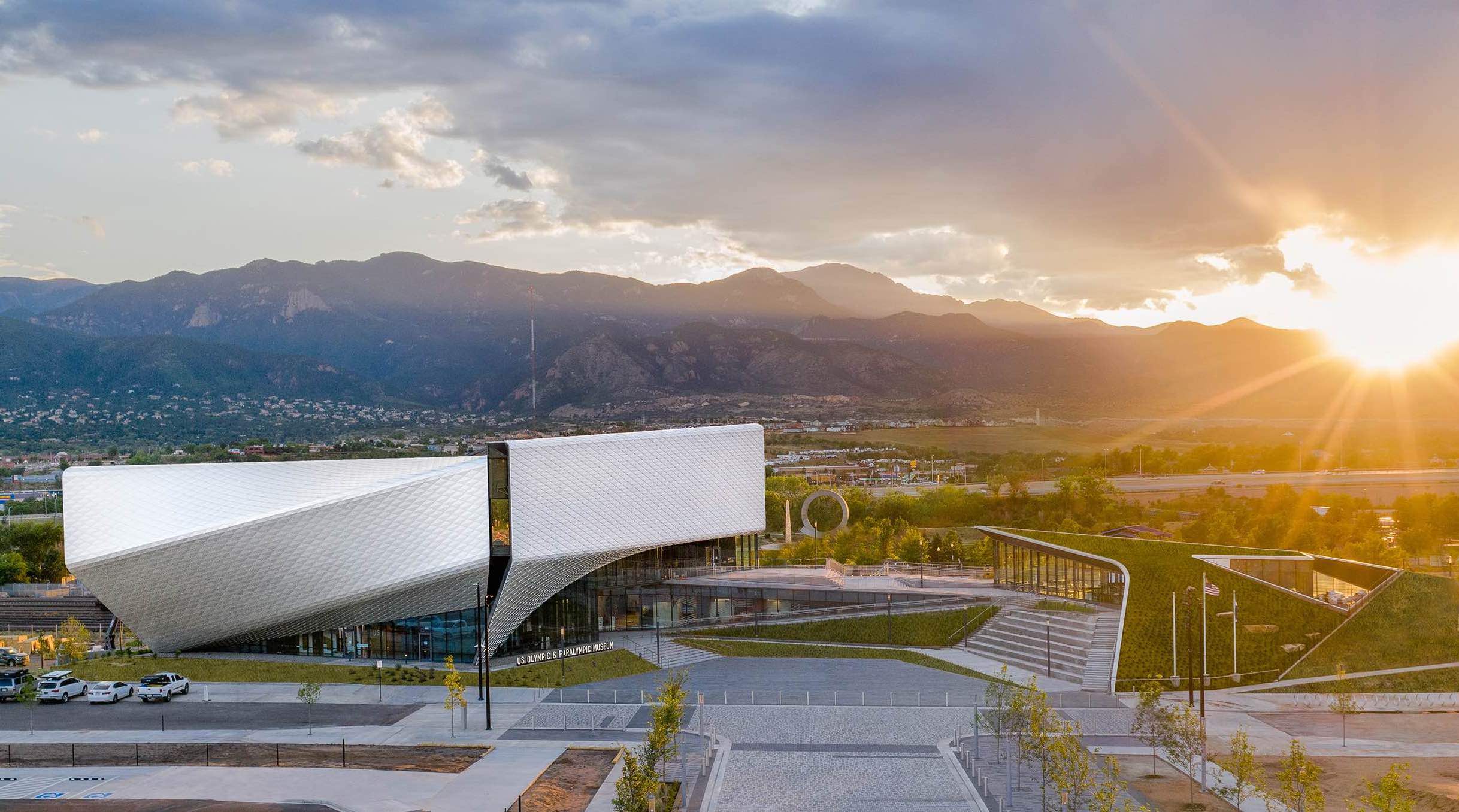 Years in the making, the U.S. Olympic and Paralympic Museum appeared to have it all when it opened last year. An inspiring and historical subject matter unlike any other museum in the country. A unique architecture that makes a statement on the skyline. A prime location in a growing part of downtown Colorado Springs.
All it was missing was visitors.
Nearly one year since the museum opened on July 30, 2020, the museum that celebrates the Olympic and Paralympic movements is still working to attract guests that were forced to stay home during the depths of the COVID-19 pandemic. And with the Olympic and Paralympic Summer Games on the horizon in Tokyo, a new wave of programming for a grand reopening is underway to encourage more visitors to come through the front door.
"We obviously were not hitting projections opening in the middle of the pandemic, so we really wanted to build attendance this summer," said Phil Lane, the acting CEO who has taken over from Chris Liedel, who recently left after opening the venue.
Capitalizing on Interest in Tokyo
The past year has been a challenging one for the $91 million museum. Attendance was down significantly from projections, especially for those coming from beyond Colorado. But there have been signs in recent weeks of that trend reversing. In June, about 55 percent of visitors came from out of state, which was an encouraging statistic, Lane said.
But this year still presents challenges. Museum officials are expecting tourism to be at about 80 percent of what they would expect from a typical tourist season.
One big thing working to the museum's advantage? The Olympic and Paralympic Games themselves.
With the Opening Ceremony in Tokyo set for July 23, interest is expected to grow. And the museum is banking on local support in Colorado Springs and throughout the state to help bring people in to take a look at what the building has to offer once Olympic interest starts to spike.
While there are events planned around the Opening Ceremony, including a watch party and a USA Boxing live-sanctioned event that will be staged at a ring set up in the museum's front plaza, the museum is putting most of its efforts toward the weekend of July 31–August 1. That weekend, which falls in the middle of the Olympic Games, will also mark the 125th anniversary of the founding of Colorado Springs. (The city has been home to the U.S. Olympic and Paralympic Committee since 1978.)
A four-day festival starting July 29 is planned, with a 50-foot screen to watch live coverage from Tokyo, autograph signings and food and beverage options. There will also be a parade for the city's anniversary that will end at the museum itself.
"We didn't know when we were going to come out of COVID, but as we started to see things loosening up in the early spring, we put our heads together with this idea," Lane said.
In total, the museum is stepping up its programming through the summer to re-engage with potential visitors, including a specific marketing push to Colorado residents, most of who are within driving distance.
"We put our marketing dollars together more regionally than nationally," Lane said. "It feels like it's working. But our hope is for it to become a national draw and a national asset to the movement itself."
Running into an Olympian
As far as being asset to the Olympic and Paralympic movements, a trip to the venue shows that the building has already accomplished that goal. While visitors can learn about famous Olympians and Paralympians and see unique items on display from Games past — including medals and torches from every modern Games — a trip to the museum is an interactive experience. Those elements allow visitors, among other things, to virtually run alongside Jesse Owens in the 100 meters, to try their hand at archery through a digital experience, to lean into a skeleton sled or attempt to ski through slalom gates.
"It's a really immersive, interactive, engaging experience for visitors and it tells the entire Olympic story," Lane said.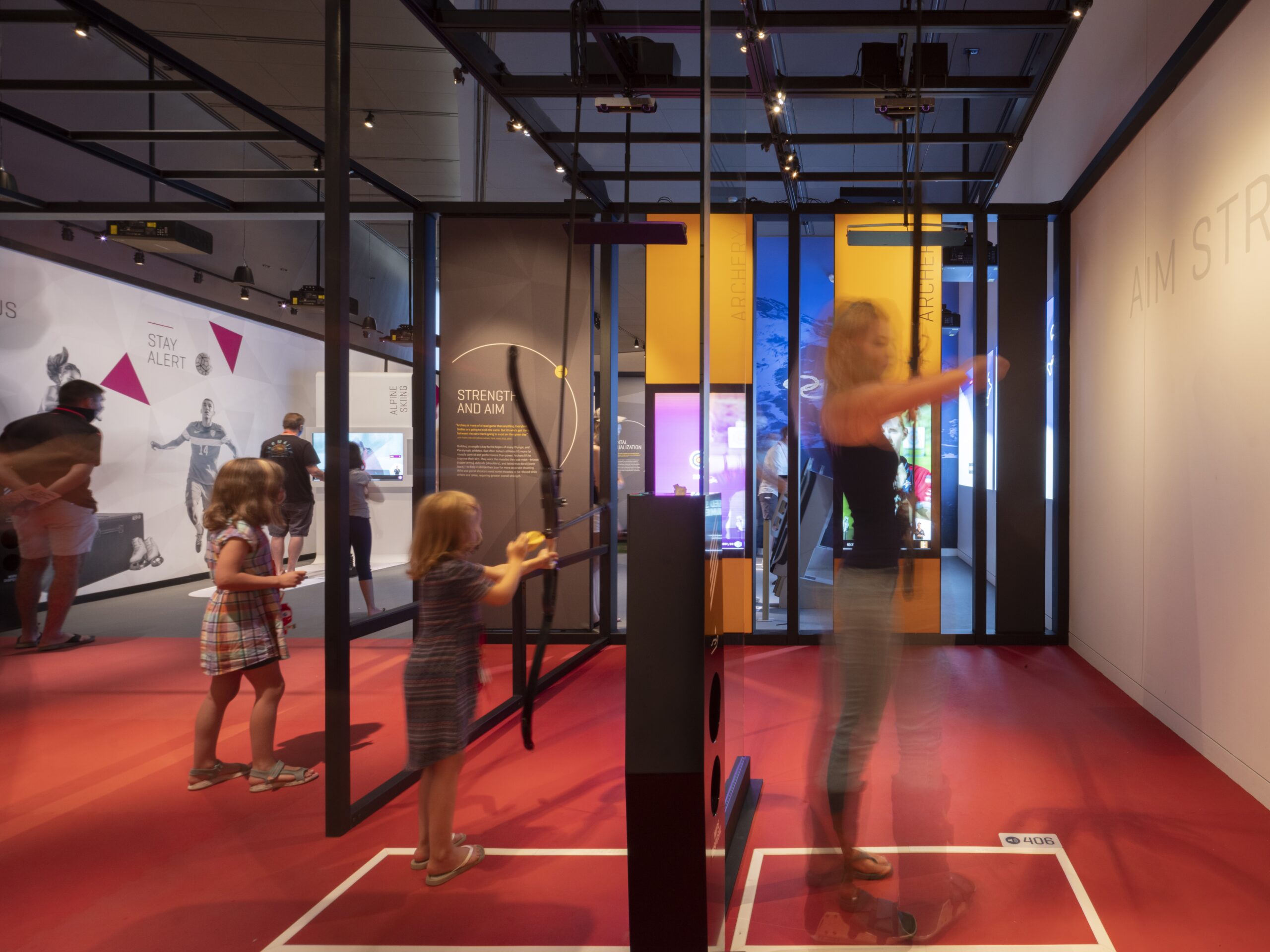 On top of that, you never know if you'll run into an actual Olympian or Paralympian, as the museum tries to schedule appearances as often as it can, said Michelle Dusserre Farrell, a museum adviser and a 1984 Olympic silver medalist in gymnastics.
"We pride ourselves in being a venue to continue to tell their stories," Farrell said. "We've been bringing in athletes for autograph sessions and meet and greets. The No. 1 request we get (from visitors) is that they want to see and meet athletes. We've been able to deliver to that."
Recent weeks have seen Jim Craig and Peggy Fleming, among others, visit the museum and interact with visitors. "You never know who you're going to meet," Farrell said, "or who you're going to run into."
Museum Open for Meetings
The museum also has meeting space, including a board room that overlooks majestic Pikes Peak, which towers over Colorado Springs to the west. The hope is that as visitation picks up, so will corporate events, NGB events and other Olympic business to use the event space. One meeting room in the museum even contains the scoreboard from the arena in Lake Placid, New York, where the U.S. hockey team took gold in 1980. The museum itself can be rented out as well for events of up to 1,000 people.
And while the interest in Tokyo may well provide a boost to the wonders of the museum's attractions, Lane is looking ahead to the Beijing Olympic Winter Games next February as another opportunity.
"Frankly, we think in a weird way that Beijing will be even better for us," he said. "It has the potential to be better for us because we have a little more time to plan."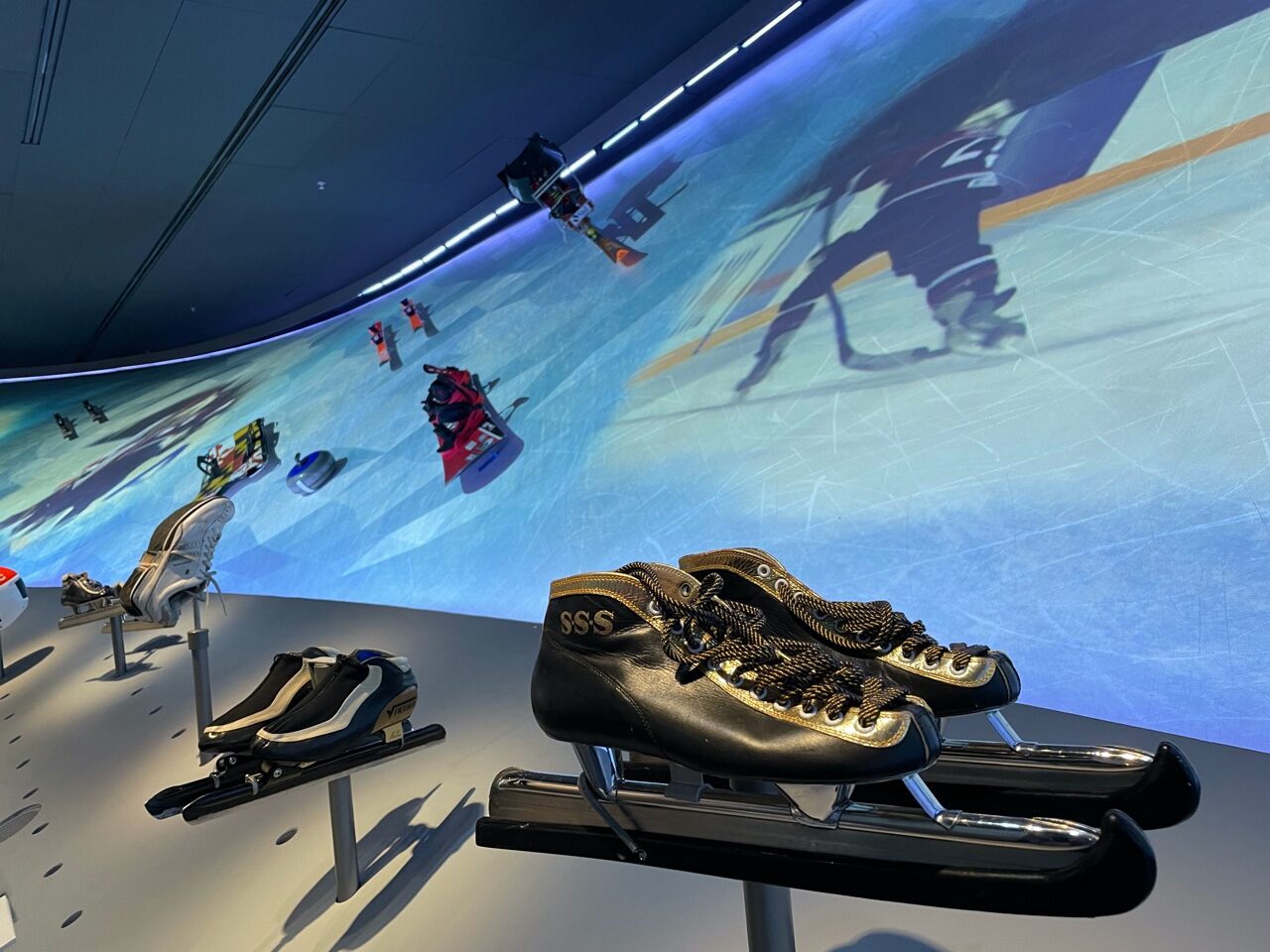 That extra time will be used for further community outreach and to market the museum to as many people as possible. With February being a slower tourist season in Colorado Springs, the timing may also work out well to pair visits with Olympic- and Paralympic-related programming. "We think Beijing can be a really important three weeks for us when you include the Paralympic Games as well," Lane said.
But for now, the focus is on the next few weeks in the hopes that the opening of the museum can start in earnest now that people are more free to travel than they were when the building first came online last year.
"As we come out of summer, we'll have a better idea of what the tourism season looks like," Lane said, "and we'll be able to plan accordingly for 2022."