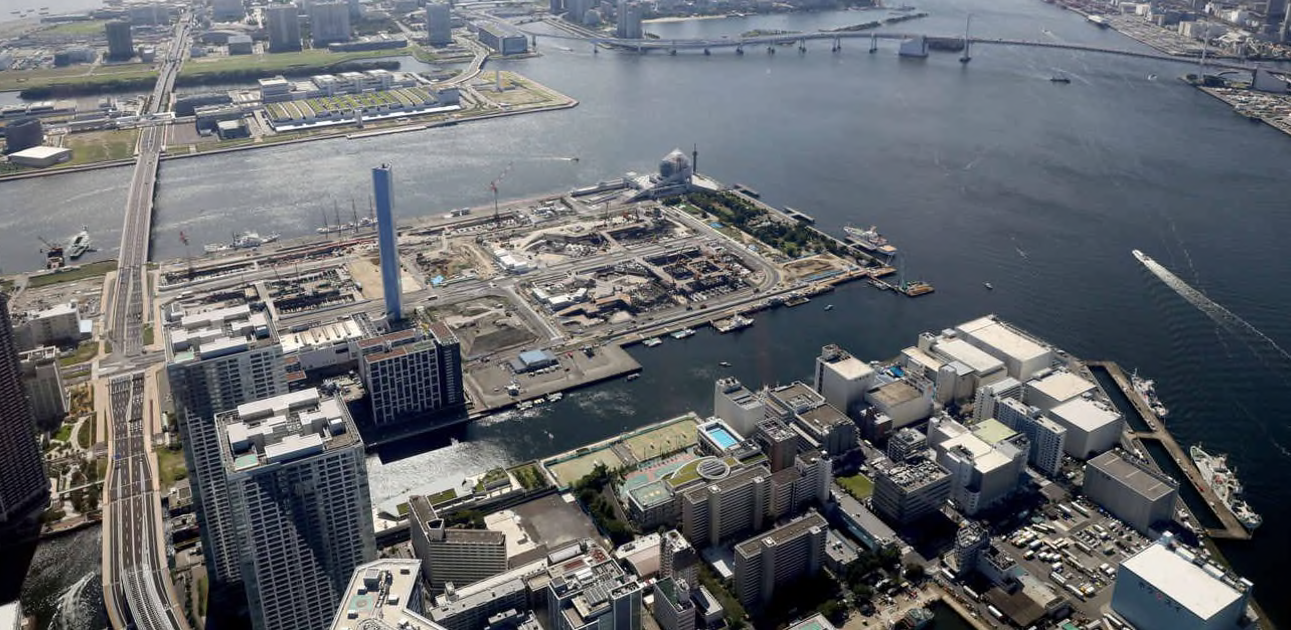 One of the largest fan-engagement opportunities at the Olympic Summer Games in Tokyo has been scrapped, the latest casualty from the coronavirus pandemic that continues to impact the Games with just over a week to go before the Opening Ceremony.
Tokyo Waterfront City was to connect several of the venues that will host competition along the city's waterfront, with sports demonstrations planned and sponsors receiving opportunities to activate along the stretch.
But on Wednesday, Tokyo 2020 announced it would now close off the area to spectators, citing the state of emergency in Tokyo that has been extended through late August due to rising COVID-19 rates in the city. An International Olympic Committee spokesman said some of the sponsor activations may be opened on a restricted basis, although details were not clear.
All live performances and food and beverage plans have been cancelled in the area, as has an "Urban Festival" that was planned at the Ariake Urban Sports Park, where BMX and skateboarding events will be staged. Visitors were expected to experience urban sports during the festival, with performances by athletes and a "sport experience" area.
The move to eliminate one of the key fan interaction areas comes after Tokyo 2020 and the IOC opted to ban spectators from all Olympic events in the city. On Thursday, Tokyo again reported an increase in COVID-19 cases, with 1,308 cases — the highest rate since January 21 — just as athletes, officials and media prepare to enter Japan in advance of the Games.
While spectators have been banned, the number of VIPs that will be allowed at the Opening Ceremony may also be going down, with Kyodo News reporting that fewer than 1,000 people will be invited to attend. Tokyo 2020 and the IOC had earlier hoped to allow up to 10,000 people at the centerpiece event before the decision was made to ban fans entirely.
The ceremony will be staged at National Stadium, which can seat 68,000 people and will host track-and-field events.
Meanwhile, when athletes at those events and others reach the podium, they will also face another change in tradition: They will have to award medals to themselves.
At Games past, the IOC has had one of its members at each competition to take medals from a tray and place those medals around the necks of the top three finishers. But with COVID protocols changing by the day on the ground, IOC President Thomas Bach said that athletes will collect their medals from the tray themselves and that any medal presenters will wear disinfected gloves before placing the medals on the tray. Recipients will then place the medals around their own necks in what surely will be a lasting image of a most unusual Olympic Games.
In addition, the medal ceremonies will contain no handshakes or hugs, Bach said.