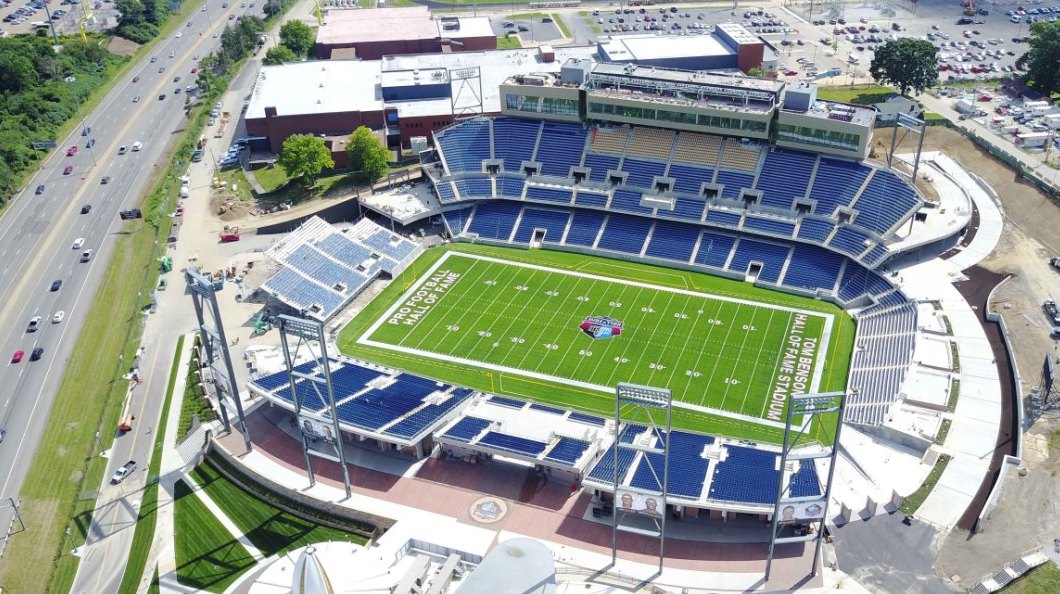 ASM Global will become the new management firm for the Tom Benson Hall of Fame Stadium in Canton, Ohio, as part of the Hall of Fame Village that is the centerpiece each summer for the Pro Football Hall of Fame induction ceremonies.
Tom Benson Hall of Fame Stadium joins other major stadiums managed by ASM Global including Soldier Field in Chicago, Mercedes-Benz Superdome in New Orleans, State Farm Stadium in Glendale, Arizona, and NRG Stadium in Houston.
"ASM Global is a world-class company that will help us provide the highest quality of operation and service to our fans," said HOF Village LLC Chief Commercial Officer Ed Kiernan.
The stadium in Ohio is named for the late former owner of the New Orleans Saints.
"We are thrilled to add Tom Benson Hall of Fame Stadium to our roster of iconic NFL stadiums," said Doug Thornton, executive vice president of ASM Global. "Anyone associated with pro football knows this location is special and is an inspiring site for football fans across the world."
ASM Global's Blake Schilling has been named the general manager of the stadium. Schilling will continue to oversee operations at the Canton Civic Center, which is also managed by ASM Global.
"It's a great privilege for me to be given the opportunity to lead ASM Global's team at Tom Benson Hall of Fame Stadium. Canton is a special place for my family and me," Schilling said.
The Hall of Fame Village is a multiuse sports, entertainment and media destination centered around the Pro Football Hall of Fame,. It was founded by the Pro Football Hall of Fame through its wholly owned, for-profit subsidiary Hall of Fame Village, Inc. and Industrial Realty Group, LLC.