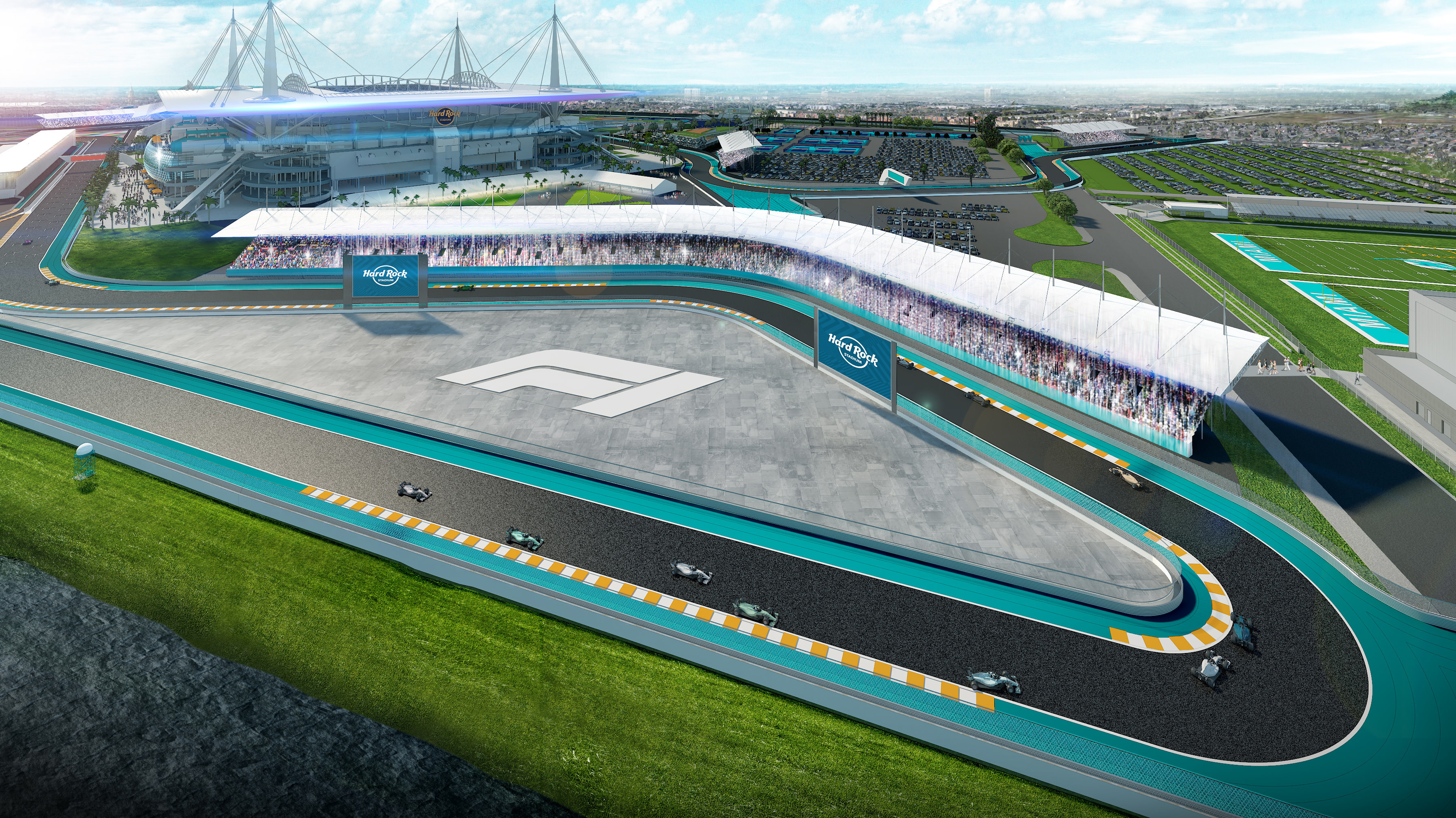 The United States may be getting a second Formula 1 race in Miami starting in 2021, which would complete a drawn-out saga in the racing series' quest to place a race in South Florida that it believes would become a showpiece event.
Formula One has an agreement in principle with Hard Rock Stadium to have an annual race at the stadium complex and surrounding area, with approval from the Miami-Dade County Commissioners looking to be the final obstacle to the race being placed on the annual schedule.
The agreement was first reported by the Miami Herald.
"We are thrilled to announce that Formula One and Hard Rock Stadium have reached an agreement in principle to host the first-ever Formula One Miami Grand Prix at Hard Rock Stadium," Miami Dolphins CEO Tom Garfinkel and Sean Bratches, F-1's managing director of commercial operations, said in a joint statement. "With an estimated annual impact of more than $400 million and 35,000 room nights, the Formula One Miami Grand Prix will be an economic juggernaut for South Florida each and every year."
Formula One has long wanted to have a race in the Miami market, but the path to this week's agreement was filled with potholes.
The original plan was to have a downtown street course set up through Miami in the manner of Formula One races in Monaco, for example, or an IndyCar race such as those in St. Petersburg, Florida, and Long Beach, California. But to convert the streets of downtown into a circuit would take several months, making the idea a non-starter.
Instead, Formula One's plan would be to have the race at Hard Rock Stadium and a half-mile stretch of a public road that would close for the weekend. The whole land area where the course would run is owned entirely by Stephen Ross, the Dolphins owner. The Herald reports that Ross would cover all the race costs, including a custom track circuit.