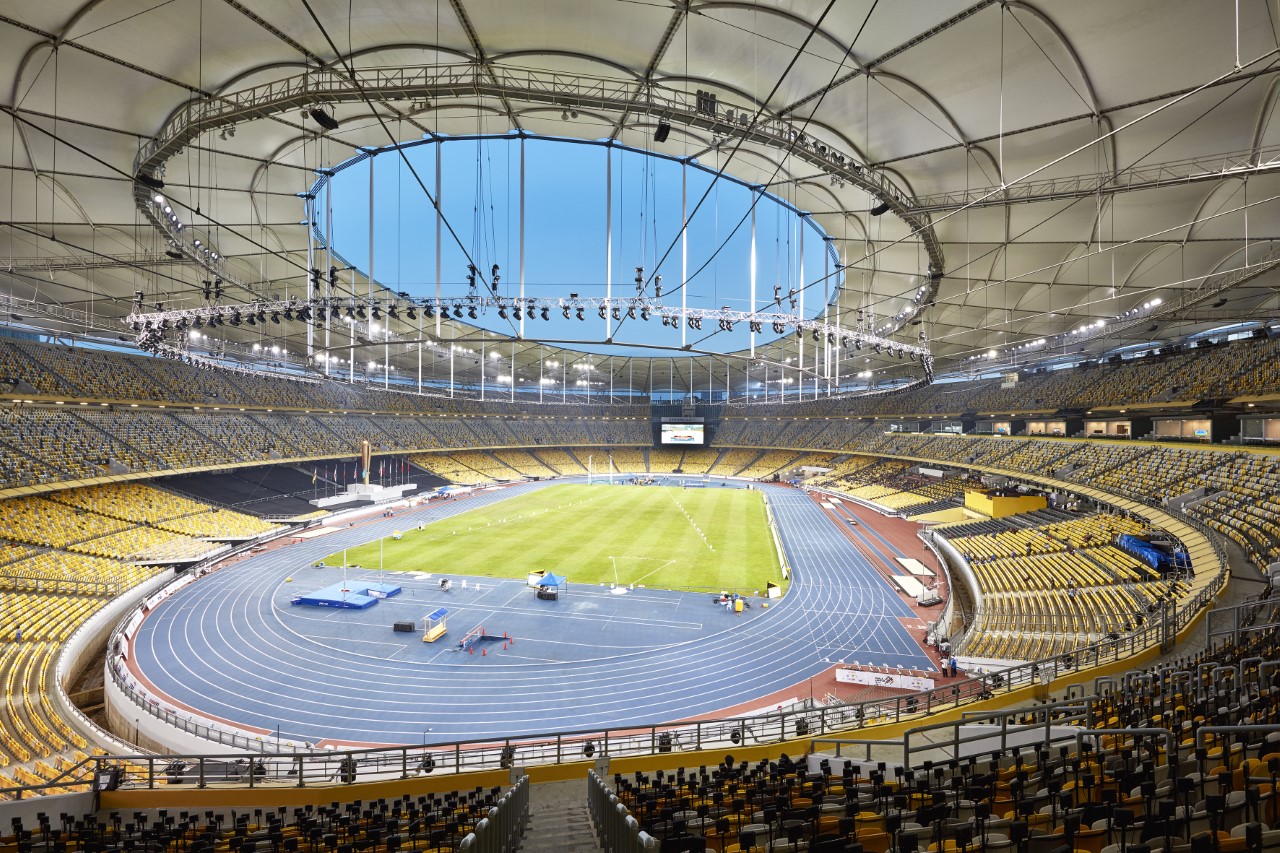 ASM Global has partnered with the Malaysian Ministry of Youth and Sports via Perbadanan Stadium Malaysia to enhance existing operations and event activity at the Kuala Lumpur Sports City precinct, the largest sports complex in the region.
The announcement is a step forward in developing the National Sports Precinct at Bukit Jalil into a host of sports, entertainment and community events. It also expands ASM Global's footprint in Asia with the addition of the 87,400-seat Malaysia National Stadium, the largest stadium in Asia outside of North Korea and now the largest stadium in ASM Global's portfolio.
"We're on a robust growth curve in this part of the world," ASM Global President and Chief Executive Officer Ron Bension said. "The Kuala Lumpur Sports City precinct is representative of the types of projects we're championing that significantly enrich the venue benefits and utilize our vast international expertise and best practices."
ASM Global will partner with local Malaysian company Sportswork Sdn Bhd in delivering services for Kuala Lumpur Sports City.
"We firmly believe the Malaysia National Stadium and the Axiata Arena have the potential expressed by the Malaysia Sports Ministry, and we are proud to welcome the local teams and venues into our network of venues and support the precinct in helping deliver more events for the people of Malaysia and the region," said Chairman and Chief Executive of ASM Global Asia Pacific and Gulf Region Harvey Lister AM.
Malaysia National Stadium was built starting in 1995 and finished in 1998 for that year's Commonwealth Games. It hosts national soccer matches and was host for a series of Asian multi-sport festivals including the 2001 and 2017 Southeast Asian Games. It is one of the 25 largest stadiums in the world.
"We see this as a great opportunity for PSM and ASM Global to enhance Kuala Lumpur Sports City to a premier destination in the global sports and event industry," Malaysia Sports Minister Y.B. Dato' Seri Ahmad Faizal bin Dato' Azumu said. "Both National Stadium Bukit Jalil and Axiata Arena are iconic properties owned by the Malaysian people, and we owe them a responsibility to ensure these venues make us proud."