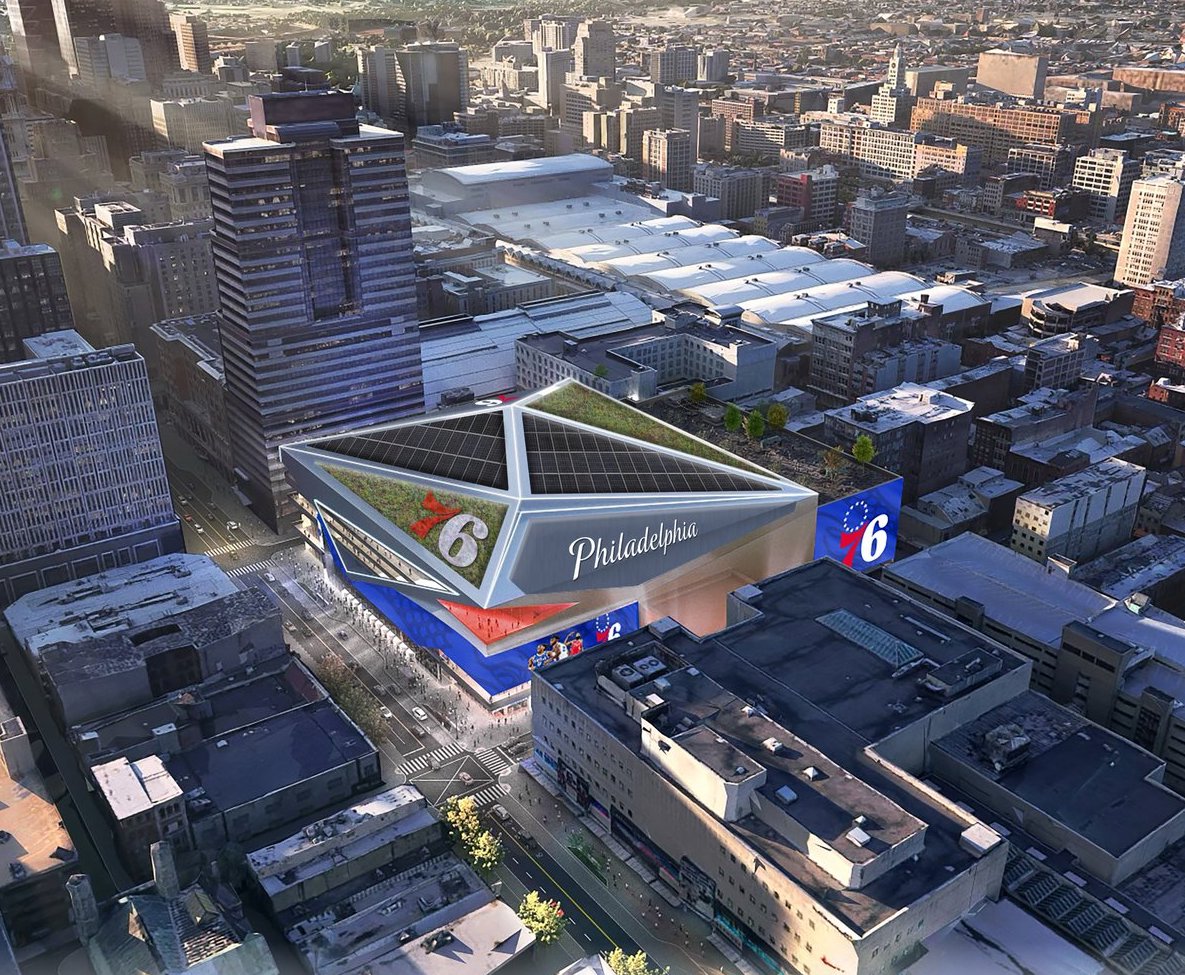 The Philadelphia 76ers have announced plans for a downtown arena in Center City Philadelphia that would cost $1.3 billion and be finished in time for the 2031-2032 NBA season.
The announcement was made Thursday morning by the team's managing partners, Josh Harris and David Blitzer of Harris Blitzer Sports Entertainment. HBSE would partner with David Adelman, a local business leader, in the privately-funded, purpose-built sports and entertainment arena on a portion of the current site of Fashion District Philadelphia.
"The Philadelphia 76ers are a storied Philadelphia institution with a proven track record of investing in their community," said Harris. "That's why we're committed to building a world-class home in the heart of the City and creating a privately-funded arena that strengthens ties within the local community through investments that prioritize equity, inclusivity and accessibility."
The 76ers two years ago unveiled plans for a new venue at Penn's Landing along the Delaware River before the city chose to go with a different development plan. 76 Devcorp selected the Center City site primarily due to it being the most transit-rich location in Philadelphia as well as the ability to redevelop an existing commercial space. A community engagement process is planned to ensure community interests help drive the plans for the proposed development and that it fits within the context of surrounding communities.
"We're excited for the opportunity to build the future home of the 76ers in Center City," said Blitzer. "I look forward to working with David Adelman and his team to develop and build an impactful arena for our fans, our players and the City of Philadelphia."
Adelman, the chief executive officer of Campus Apartments, Co-Founder of FS Investments and Founder of Darco Capital, was appointed Chairman of the new development company, 76 Place.
"The Philadelphia 76ers' extensive evaluation of potential sites for an arena over the past two years culminates today with plans to pursue the Fashion District Philadelphia site as the proposed new home of the team," said Adelman. "The chosen location is a key step in the process of developing a destination that provides Center City and surrounding communities with an economic engine generating activity through 76ers and youth games, concerts, events and more."