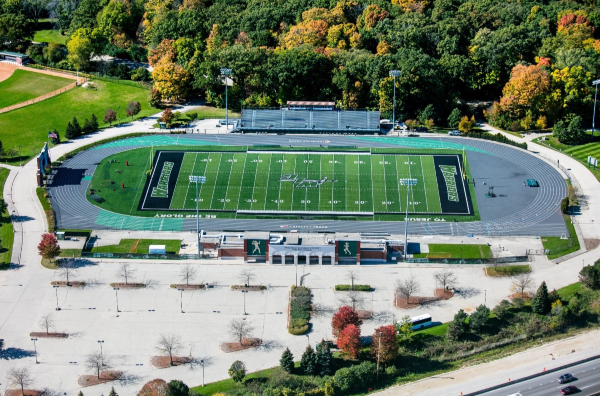 Wisconsin Lutheran College's Raabe Stadium in the Milwaukee area will host the Cousins Subs Lakefront Bowl on November 19, 2022, with teams from the Division III Midwest Conference and Northern Athletics Collegiate Conference competing.
"We are thrilled to host the Cousins Subs Lakefront Bowl in the Milwaukee area and in one of our esteemed colleges," said Sports Milwaukee Director Marissa Werner. "Milwaukee is a truly unique and vibrant sports destination, and Lakefront Bowl student-athletes and spectators will get to experience our special brand of team spirit for themselves this fall."
The Midwest Conference is the result of a 1994 merger of the Midwest Collegiate Athletic Conference and the Midwest Athletic Conference for Women, founded in 1921 and 1977, respectively. MWC member institutions are Beloit College, Cornell College, Grinnell College, Illinois College, Knox College, Lake Forest College, Lawrence University, Monmouth College, and Ripon College. The University of Chicago also participates in football.
"Cousins Subs was founded on its commitment to serve others and give back to the communities we call home," said Justin McCoy, vice president of marketing at Cousins Subs. "As we celebrate our brand's 50th anniversary this year, we still live by that commitment and are honored to support the Lakefront Bowl and further our commitment to the communities of southeastern Wisconsin."
"The opportunity the Cousins Subs Lakefront Bowl presents for a Midwest Conference football team to extend its playing season with an additional competition against another regional Division III league's top performing team is one that our coaches are very excited about," said MWC Executive Director Heather Benning.
In addition to event host Wisconsin Lutheran College, NACC member institutions include Alverno College, Aurora University, Benedictine University, Concordia University Chicago, Concordia University Wisconsin, Dominican University, Edgewood College, Illinois Institute of Technology, Lakeland University, Marian University, Milwaukee School of Engineering, Rockford University, and St. Norbert College. Eureka College also participates in football.
"The NACC is proud to be partnering with Cousins Subs, the Midwest Conference and Sports Milwaukee to create the Lakefront Bowl," said NACC Commissioner Jeff Ligney.  "We are continually striving to find ways to improve the student-athlete experience and to provide opportunities for our students to participate in postseason events. The Lakefront Bowl will help the NACC in both of those initiatives."