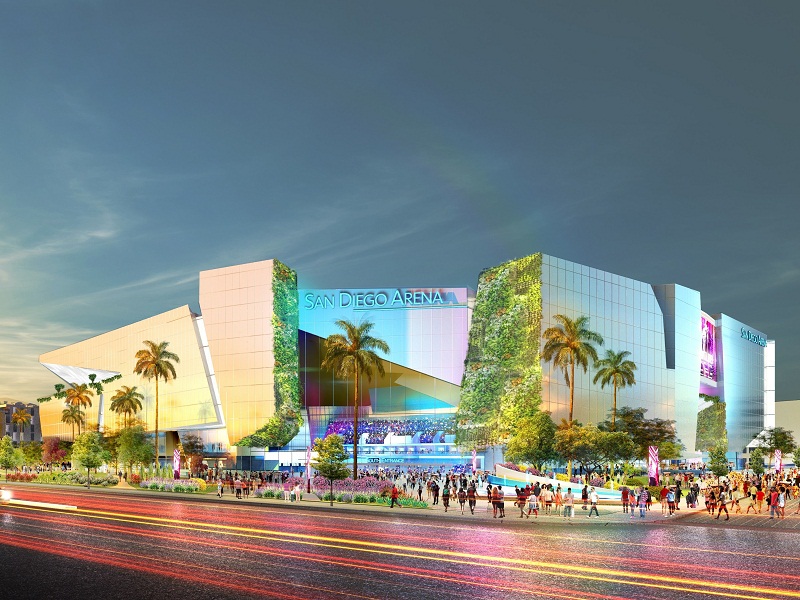 The pair of ASM Global and Brookfield Properties has been selected by the city of San Diego to redevelop the surrounding property of the San Diego Sports Arena into a new destination and mixed-use entertainment district.
The new destination will incorporate public parks, housing, office space and an entertainment venue. The project is projected to generate 3,200 jobs and have an annual economic impact of $300 million. The redevelopment will be carried out on a 48-acre area.
"Everyone who lives locally has an individual experience at the Sports Arena, making public engagement so important as we craft the future of this site," said Chuck Steedman, ASM Global Strategy and Business Development executive vice president. "The future of the Sports Arena site is bright as we are committed to creating a world-class destination by delivering an exceptional mixed-use development and working toward a collective goal of building a new Sports Arena."
Other parts of the bid include a public recreation space with links to beaches, 2,100 residential units and the addition of  up to 2,100 parking spaces for residential and mixed use. Brookfield and ASM Global will now enter negotiations with the city, with the deal anticipated to be brought before City Council next year.
"Our collective goal is to pursue a brand new sports arena that is surrounded by a thriving community that will be second to none," said San Diego Mayor Kevin Faulconer. "ASM and Brookfield's international reputation truly precedes them and I am confident they are the right choice to breathe new life into this very important place."