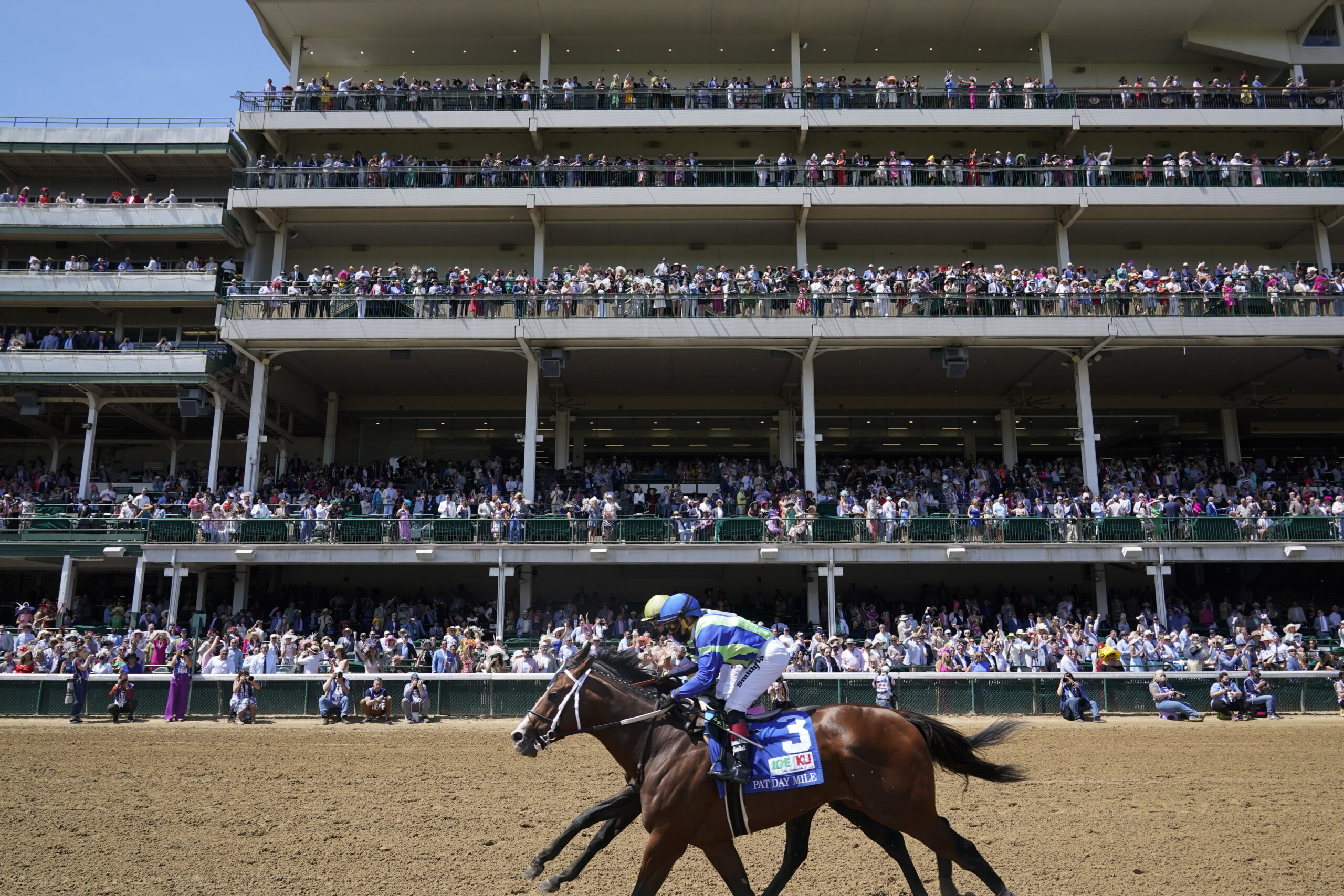 ASM Global will activate a series of live events in Louisville, Kentucky, timed around the running of the May 7 Kentucky Derby. As part of the company's ASM Global Acts initiative, the venues it manages in the city — the KFC Yum! Center, Lynn Family Stadium and Norton Healthcare Sports & Learning Center— will offer entertainment options to Louisville-area residents and visitors in a coordinated effort to expand programming leading up to the race.
ASM Global Acts is a program designed to elevate the company's commitment to strengthen local communities.
"Hosting an annual event that garners worldwide attention affords Louisville the opportunity to host the largest economic impact generator of the year throughout the Kentucky Derby season," said Cleo Battle, president and chief executive officer of Louisville Tourism. "Our Derby hats are off to our partners at ASM Global for offering events that complement an exciting week and offer even more opportunities to drive a diverse audience into Louisville to experience the city at this most special time of year."
ASM Global will increase its presence for Derby week with major recording artists, VIP parties and a free community event featuring two of the biggest NFL players to come from the University of Louisville's football program. The events are made possible in part because of two of the city's newest venues — Lynn Family Stadium, which is home to the city's USL and NWSL soccer teams, and Norton Healthcare Sports & Learning Center, a new track-and-field complex recently constructed.
"We are eager to bring new entertainment options to Louisville and give fans additional ways to celebrate Derby week," said Eric Granger, ASM Global's general manager for all three venues. "We are proud to work with a variety of live entertainment companies who are passionate about our community and excited to bring these new entertainment options to Louisville."
Events will begin April 30 when Lamar Jackson and Teddy Bridgewater return to Louisville for the Derby City Reunion Weekend at the Norton Healthcare Sports & Learning Center. The family-oriented event features Jackson, Bridgewater and other high-profile athletes with special connections to the city. The Louisville Urban League Gala at the venue on May 4 will feature a concert by the Isley Brothers and Kevin Gates is also scheduled to perform at the complex on May 7.
The Taste of Derby VIP event will be May 5 at the KFC Yum! Center, which will also host Arts, Beats and Lyrics at the KFC Yum! Center. Janet Jackson and New Edition will also perform at Lynn Family Stadium, marking the first music event at the recently opened stadium.