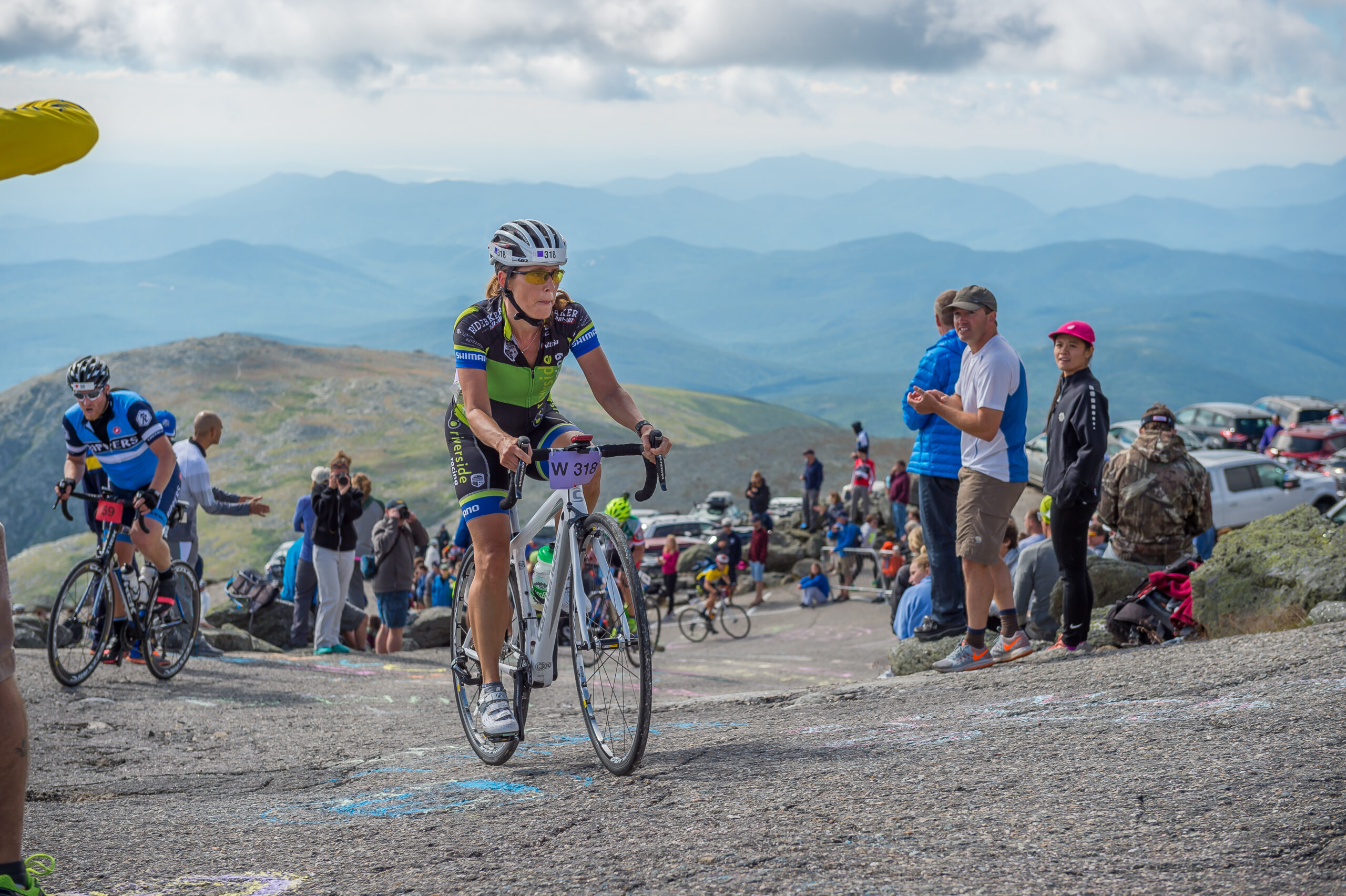 The 49th annual Mt. Washington Auto Road Bicycle Hillclimb in New Hampshire will add 50 more slots to this year's event to accommodate demand, bringing the total number of race participants to 500.
Presented by Tin Mountain Conservation Center, the event is scheduled for August 20, 2022. Cyclists ages 8–80 will gather at the base of the Auto Road to pedal one way, uphill on the 7.6-mile road to the 6,288-foot summit of Mount Washington, the highest point in the Northeast.
When registration opened on March 1, there were a total of 450 spaces available, including 325 spaces for men, 100 for women and 25 for non-binary individuals. The men's group filled quickly has a waitlist, although those riders will be added to the new expanded field starting May 1.
"The goal is to accommodate as many riders as possible, safely," said Lori Kinsey, executive director of Tin Mountain. "The response to this year's event has been tremendous and we hate to turn eager riders away."
"If you want to participate in this year's MWARBH, hurry and register," said Erin Holmes, MWARBH's race director. "At the end of April, all category restrictions will be removed, and beginning on May 1, 2022, those on the waitlist will be moved into the race and additional spaces will become available until we reach 500 riders."
Additional spaces may be added again in May.
The race is Tin Mountain's largest fundraising event with proceeds funding environmental education programs to thousands of students in grades K-12, year-round community-wide nature programs and naturalist-led field trips, conservation research and summer camps.