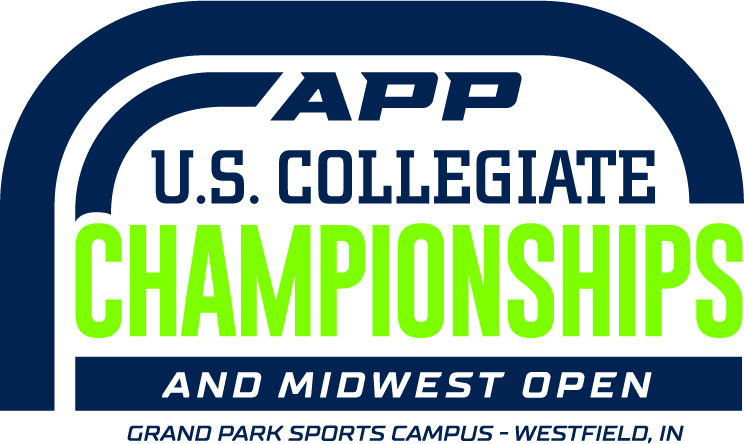 The Association of Pickleball Players will host the inaugural U.S. Collegiate Championships and Midwest Open at Grand Park Sports Campus in Westfield, Indiana, in early January.
The January 3-7 tournament is the first APP Signature Event of its 2024 calendar and is presented in partnership with Westfield Sports Commission, Hamilton County Sports Authority, Hamilton County Tourism and the Grand National Racquet Center.
"The Hamilton County Sports Authority team looks forward to welcoming the APP for this innovative and exciting new event highlighting both collegiate and open play," said HCSA Director Carl Daniels. "It's tremendous to see the platform the APP provides for pickleball players of all skill levels. Our team is excited to create a memorable experience in our destination for all these athletes."
The tournament will involve college teams from across the nation in head-to-head competition. Each team will be comprised of a minimum of four players (two women and two men) and a maximum of six players (three women and three men). Alongside the collegiate event, the APP Midwest Open will feature a pro wild card playoff, guaranteeing champions a wild card entry into a designated 2024 APP Tour event. The amateur brackets will follow the APP double-elimination format for singles, doubles and mixed doubles.
The host will be the 400-acre Grand Park Sports Campus, located 30 miles north of Indianapolis. Grand Park Sports Campus is home to the Pacers Athletic Center and serves as the training camp home for the NFL's Indianapolis Colts. The complex will convert spaces into 28 pickleball courts and a championship court, as well as stadium seating with visibility of all courts.
"We are thrilled to be heading to Westfield for our first APP Signature Event of 2024," said APP Founder Ken Herrmann. "It's the first of its kind to feature college-level pickleball teams battling it out for gold and it kicks off our long-term efforts in the collegiate space."