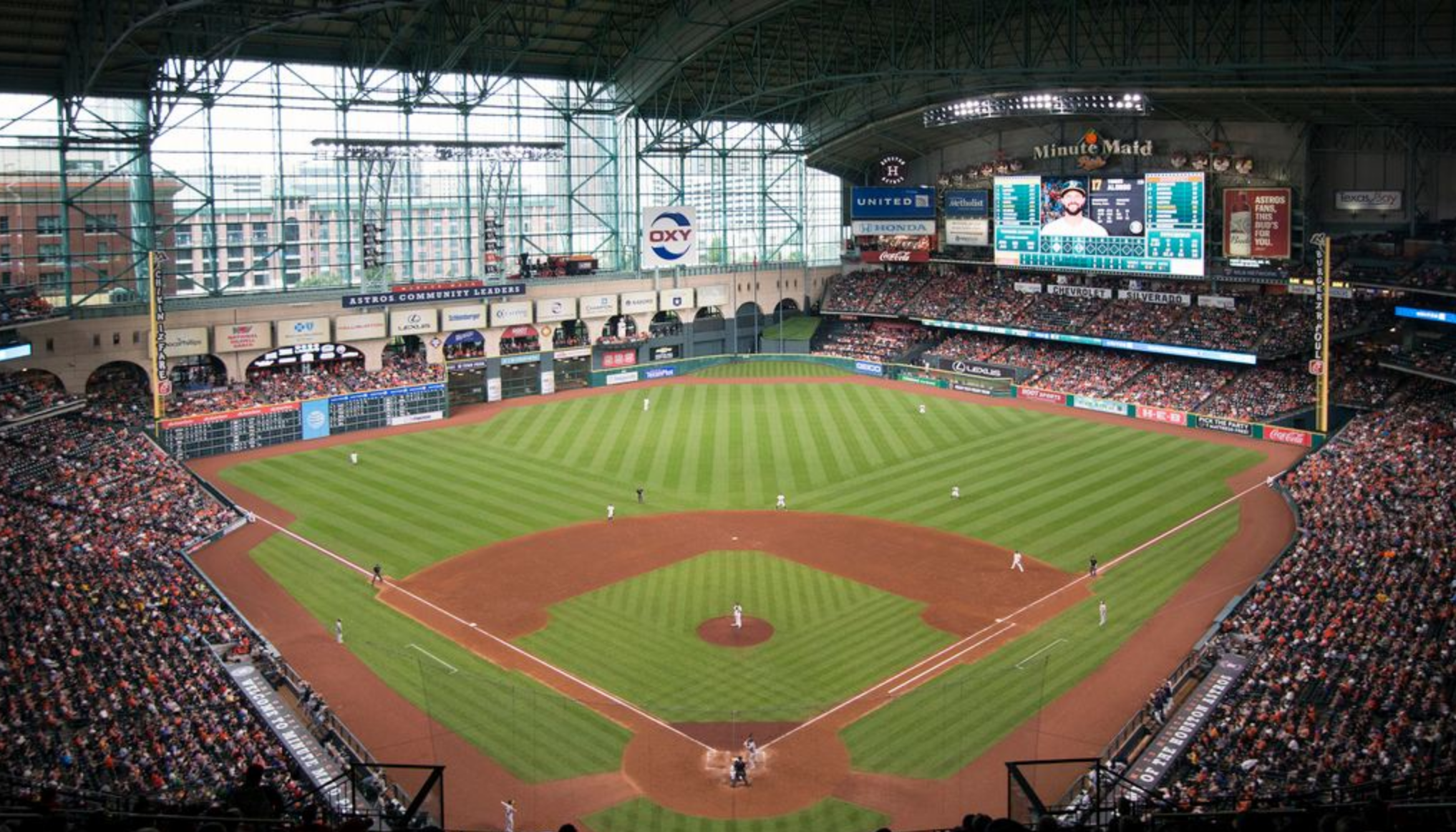 The Houston Astros will make offseason renovations at Minute Maid Park, including a season-ticket holders club and new food and beverage service in the right field area, and will promptly improve protective netting inside the ballpark and extend the netting down both the left and right field lines.
The renovations are estimated to cost $25 million and will be paid for by the Astros after the Harris County-Houston Sports Authority signed off on the proposed changes to the publicly owned ballpark.
Six suites on the third-base side will be changed into a larger season-ticket holder members area, with seating spaces and meal service. The space will be open to season-ticket holders who buy a membership to the area. The second deck in right field will have some of its existing seating removed for more food and beverage service, and a new staircase with standing-room space.
Minute Maid Park has undergone several renovations since it opened in 2000. The Astros removed a small hill by the warning track in center field in 2017, and increased the social space beyond the wall with food and drink options. The team has also extended its lease at the field until 2050.