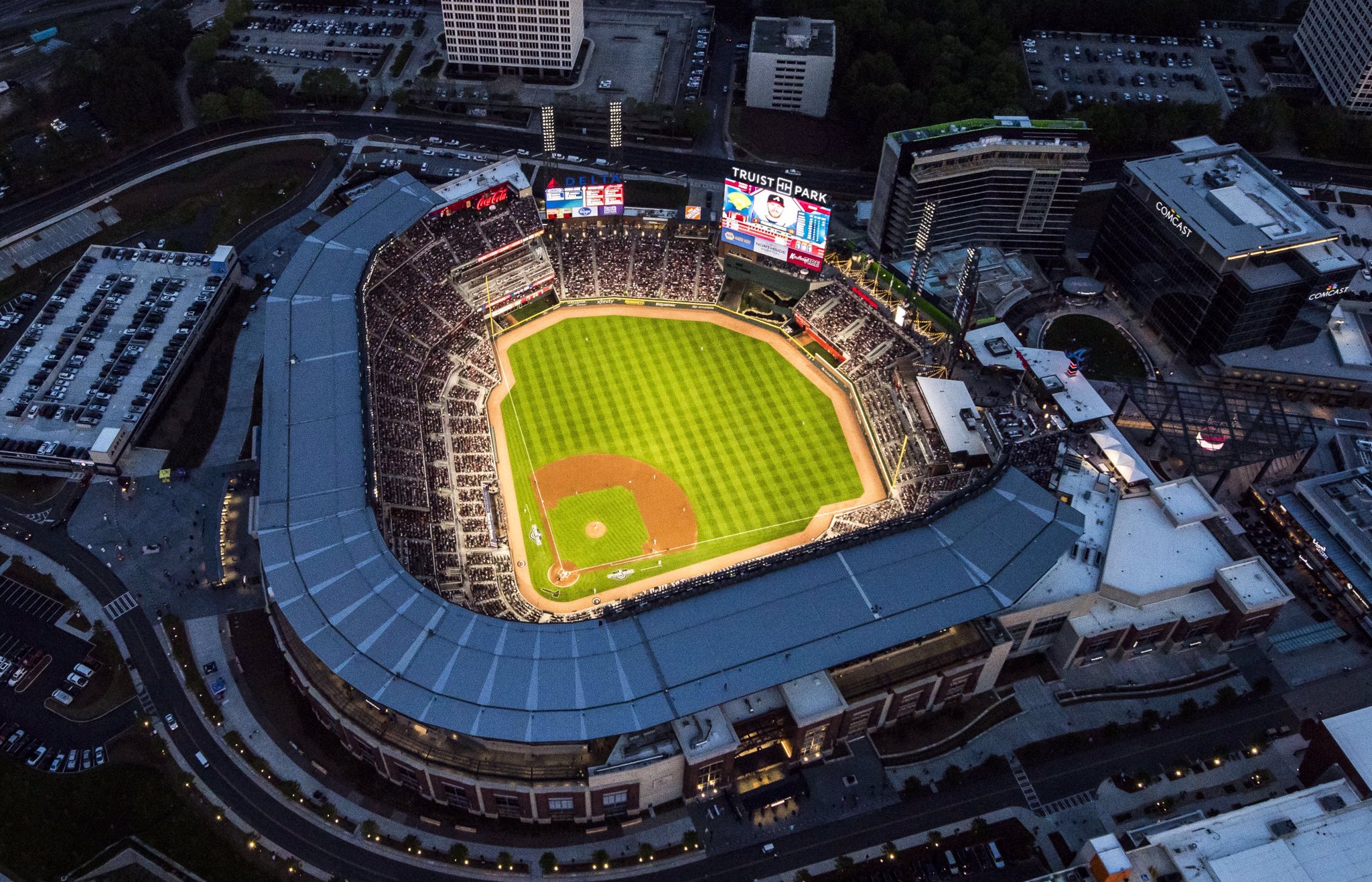 The home of the defending National League East Division champions will have a new name as the Atlanta Braves' stadium has been changed from SunTrust Park to Truist Park.
Truist Financial Corp. was formed when SunTrust Bank and BB&T merged in the summer. The original stadium naming rights deal with SunTrust was made three years ago, a 25-year deal worth $250 million.
The Braves will be removing nearly 150 signs that include the name SunTrust around the stadium. Not all the signs will be removed by Opening Day but the most visible ones, including above the center field video board and behind home plate, will be replaced before first pitch when the Braves host the Miami Marlins on April 3.
"Part of our success and our ability to be successful long term is that we partner with companies," Braves president and CEO Derek Schiller said. "That's what we've done previously with SunTrust and now with Truist."
The stadium will continue to have the Hank Aaron Terrace, which is beyond the left field wall along with a statue outside the ballpark. Truist plans to refurbish at least one field in the Atlanta area over the next 10 years and place Aaron's name on each one.