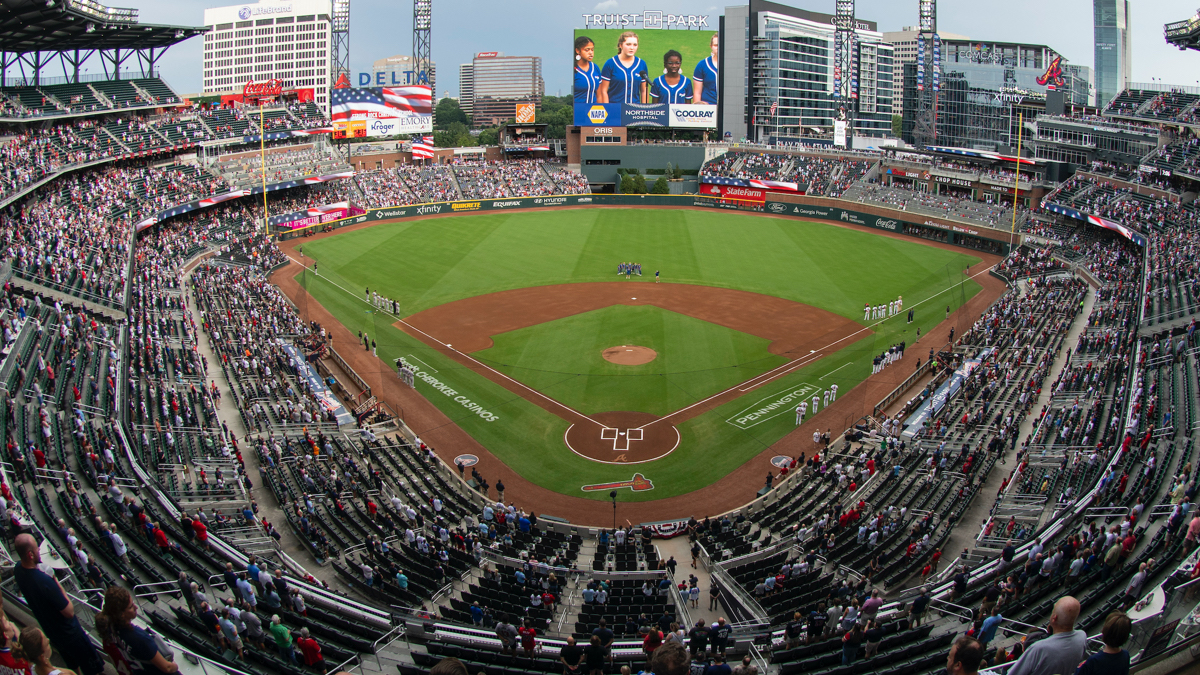 Major League Baseball will play its 2025 All-Star Game in Atlanta, four years after moving the game from Truist Park to Denver's Coors Field over objections to changes in Georgia's voting rights laws.
The 2025 All-Star Game will be the 95th edition and the first in Atlanta since 2000, when Derek Jeter earned MVP honors at Turner Field. The city's first All-Star Game took place in 1972 at Atlanta Stadium, highlighted by Hank Aaron's two-run home run that helped pace an NL victory.
"I made the decision in 2021 to move the event and I understand, believe me, that people had then and probably still have different views as to the merits of that decision," Major League Baseball Commissioner Rob Manfred said Thursday. "What's most important is that the Atlanta Braves are a great organization, Truist Park and The Battery are gems in terms of the facilities. With their great fan base and rich history, Atlanta deserves an All-Star Game and we're really looking forward to being there in 2025."
Atlanta was awarded the 2021 All-Star Game in May 2019, but MLB moved it in April 2021, three months before the game was played. Manfred made the decision after complaints that voting rights changes were too restrictive in Georgia. The league moved the All-Star events and the amateur draft from Atlanta after discussions with individual players and the Players Alliance, an organization of Black players formed after the death of George Floyd in 2020.
"We are thrilled that Major League Baseball has awarded the Atlanta Braves the 2025 All-Star Game," said Terry McGuirk, the Braves' chairman. "Atlanta has proven to be a world-class destination for the most exciting entertainment and sporting events. I am excited that baseball fans will have the opportunity to experience Truist Park and The Battery Atlanta along with all this area has to offer. Over the coming months, we look forward to working alongside MLB to create memorable experiences that will showcase and support our community."
Globe Life Field in Arlington will host the 2025 All-Star Weekend, while the 2026 event will be in Philadelphia at Citizens Bank Park in honor of the 250th anniversary of American independence, 50 years after Veterans Stadium hosted the All-Star Game in the year of the United States' bicentennial.