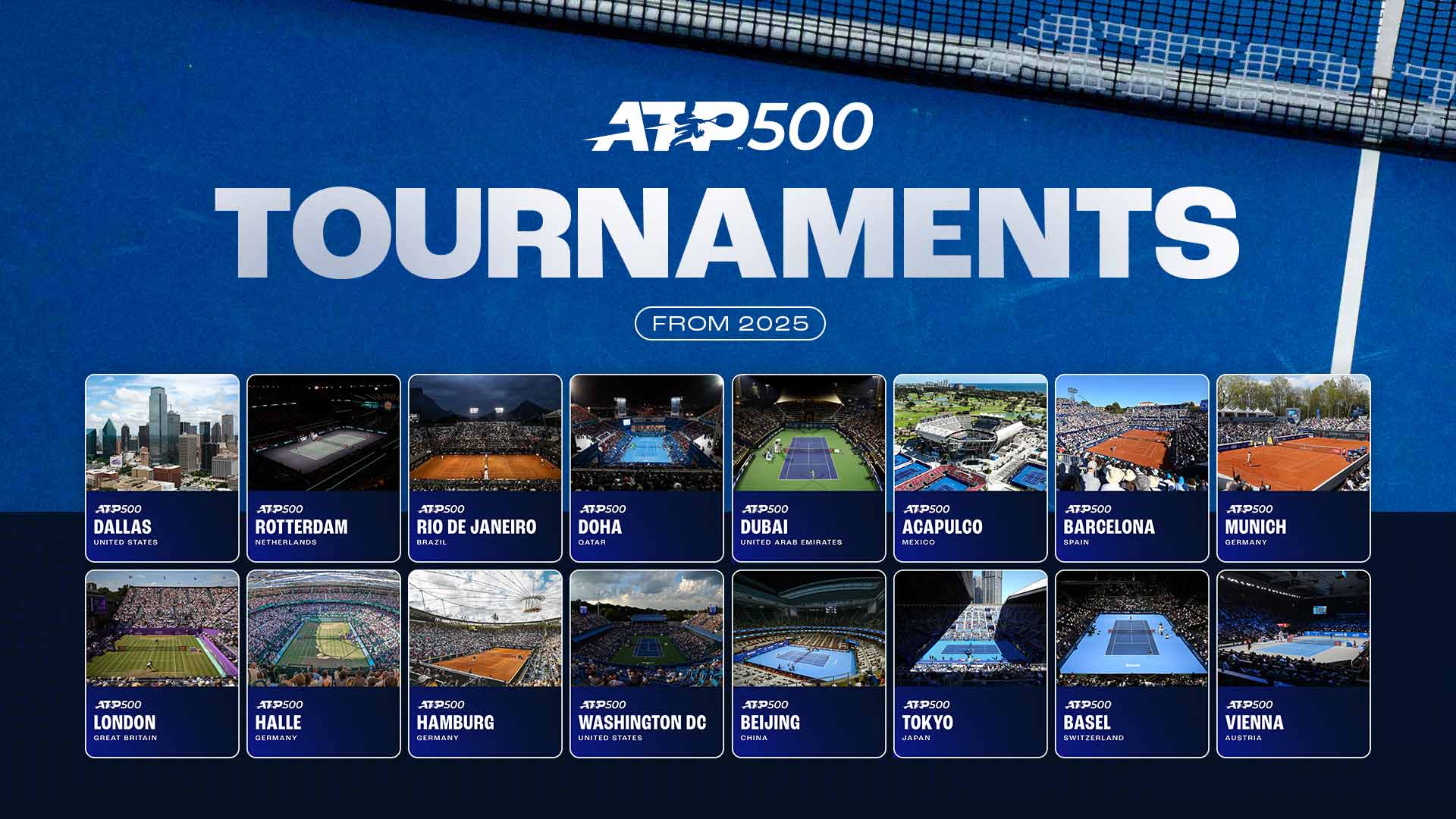 The Dallas Open tennis tournament will be given an upgraded status on the ATP Tour 2025 calendar of events while a grass-court event in Newport, Rhode Island, will be modified and an event in Atlanta will be taken off the calendar.
The Dallas Open's upgrade bid by GF Sports & Entertainment was headlined by a relocation to a soon-to-be announced new venue. The 2024 Dallas Open will be held from February 3-11 at the Styslinger/Altec Tennis Complex. It will be the only ATP Tour indoor championship in the United States.
"We are thrilled that the Dallas Open has been chosen as a new ATP 500 tournament," said Peter Lebedevs, tournament director of the Dallas Open. "We want to thank our longtime friend and Dallas local John Isner, who was very supportive of our effort to take the Dallas Open to the 500 level. We're very excited for the thousands of enthusiastic tennis fans in the North Texas region."
The ATP Tour will also upgrade events in Doha and Munich to ATP 500 status in 2025. Dallas, Doha and Munich join a list ATP 500 hosts that includes Washington D.C. ATP 500 tournaments are the fourth-highest tier after the four Grand Slam tournaments, the ATP Finals and the ATP Masters 1000.
The changes also coincide with enhancements to the ATP Masters 1000 category, with seven of the nine tournaments to be held as 12-day events in 2025.
"We're thrilled to have our Dallas, Doha and Munich events step up to ATP 500 status – delivering improved standards for players and most importantly an enhanced product for our fans," ATP Chairman Andrea Gaudenzi said.
While Atlanta will fall off the schedule entirely starting in 2025, having been a summer stop on the ATP Tour, the Newport Open will be redeveloped. The event, held at the International Tennis Hall of Fame after Wimbledon, was the only grass-court tournament held in the United States.
"World-class tennis has been part of the fabric of Newport for nearly 150 years and will continue to have an ongoing presence at the International Tennis Hall of Fame," said ITHF Chief Executive Officer Dan Faber. "The ITHF is actively exploring the opportunities to host new professional tennis events in Newport."