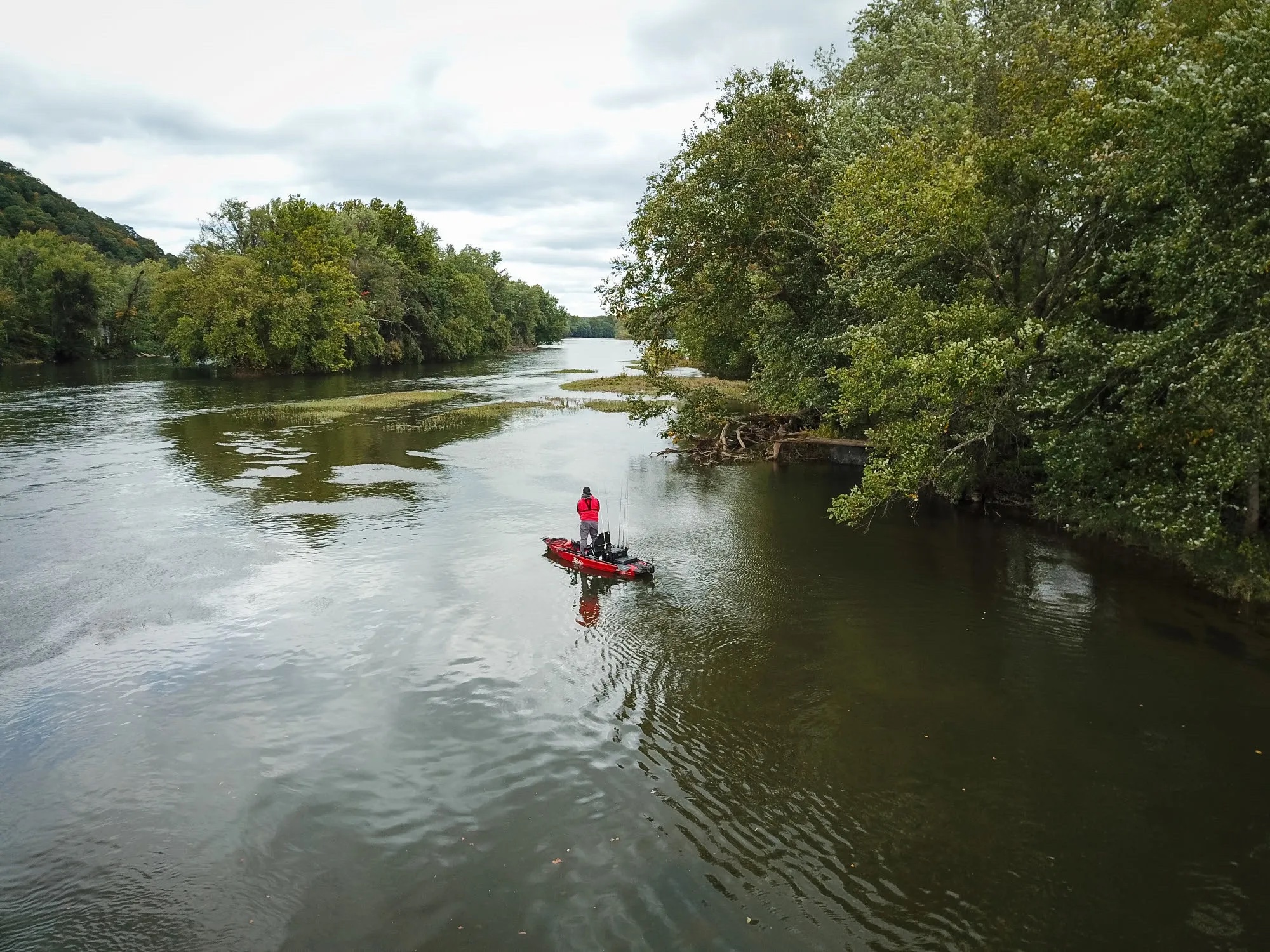 The fifth season of the Bassmaster Kayak Series will include five stops in five states and for the second year in a row will feature all two-day events, B.A.S.S. officials have announced.
The top five anglers from each event, plus several dozen from the Bassmaster Kayak Series Angler of the Year standings, will be invited to compete in the championship, which will be held at a date and time to be announced later. Anglers will earn points in every regular-season tournament, with their lowest finish dropped to determine the final standings.
"Kayak fishing for bass is as popular as it's ever been," said Bassmaster Kayak Tournament Director Steve Owens. "People buy kayaks for a lot of different reasons. Some don't want the responsibility of tending to a bass boat. Others just love the freedom a kayak provides for entering places that are off-limits to many others. That's why the technology for kayak bass fishing has improved so much — and why so many people are anxious to compete from one."
The 2024 schedule will kick off February 24-25 at Lake Murray in Columbia, South Carolina. The 50,000-acre Palmetto State fishery ranked fourth overall on BassmasterMagazine's annual 100 Best Bass Lakes list.
"Capital City/Lake Murray Country is excited to kick off the 2024 Bassmaster Kayak Series on Lake Murray. We can't wait to greet the anglers and showcase our region to all," said Miriam Atria, president and chief executive officer of the Capital City/Lake Murray Country Regional Tourism Board.
The second event of the season will be held April 20-21 at Possum Kingdom Lake in Graford, Texas, which hosted the inaugural 2021 Bassmaster Kayak Series National Championship tournament. The circuit then heads to Lake Guntersville in Scottsboro, Alabama, from May 18-19.
The fourth stop will be July 27-28 on the Susquehanna River in Lewisburg, Pennsylvania, which hosted the 2023 season-ending event.
"We were thrilled to have Bassmaster consider and select our portion of the Susquehanna River to host their October 2023 Bassmaster Kayak Series (event)," said Andrew Miller, executive director of the Susquehanna River Valley Visitors Bureau, the event's host. "Bassmaster has been a joy to work with and together we will introduce the Susquehanna River Valley to fishing enthusiasts and Bassmaster fans all over the world."
The 2024 season will finish on Caddo Lake and Lake Bistineau in Shreveport, Louisiana, on Oct. 19-20.
Under B.A.S.S. rules, the five longest verified lengths each day will be totaled to determine the angler's score. Ketch boards and other measuring devices must be brought to and approved at the registration and angler meeting before each event. Scores will be entered and shown in real time by TourneyX.
"Our relationship with TourneyX has been fantastic," Owens said. "The system has been virtually flawless for the first four years of the Kayak Series and we're proud to have them handle scoring for us again."
2024 Yamaha Rightwaters Bassmaster Kayak Series powered by TourneyX
February 24-25: Lake Murray, Columbia, South Carolina
April 20-21: Possum Kingdom Lake, Graford, Texas
May 18-19: Lake Guntersville, Scottsboro, Alabama
July 27-28: Susquehanna River, Lewisburg, Pennsylvania
October 19-20: Caddo Lake & Lake Bistineau, Shreveport, Louisiana