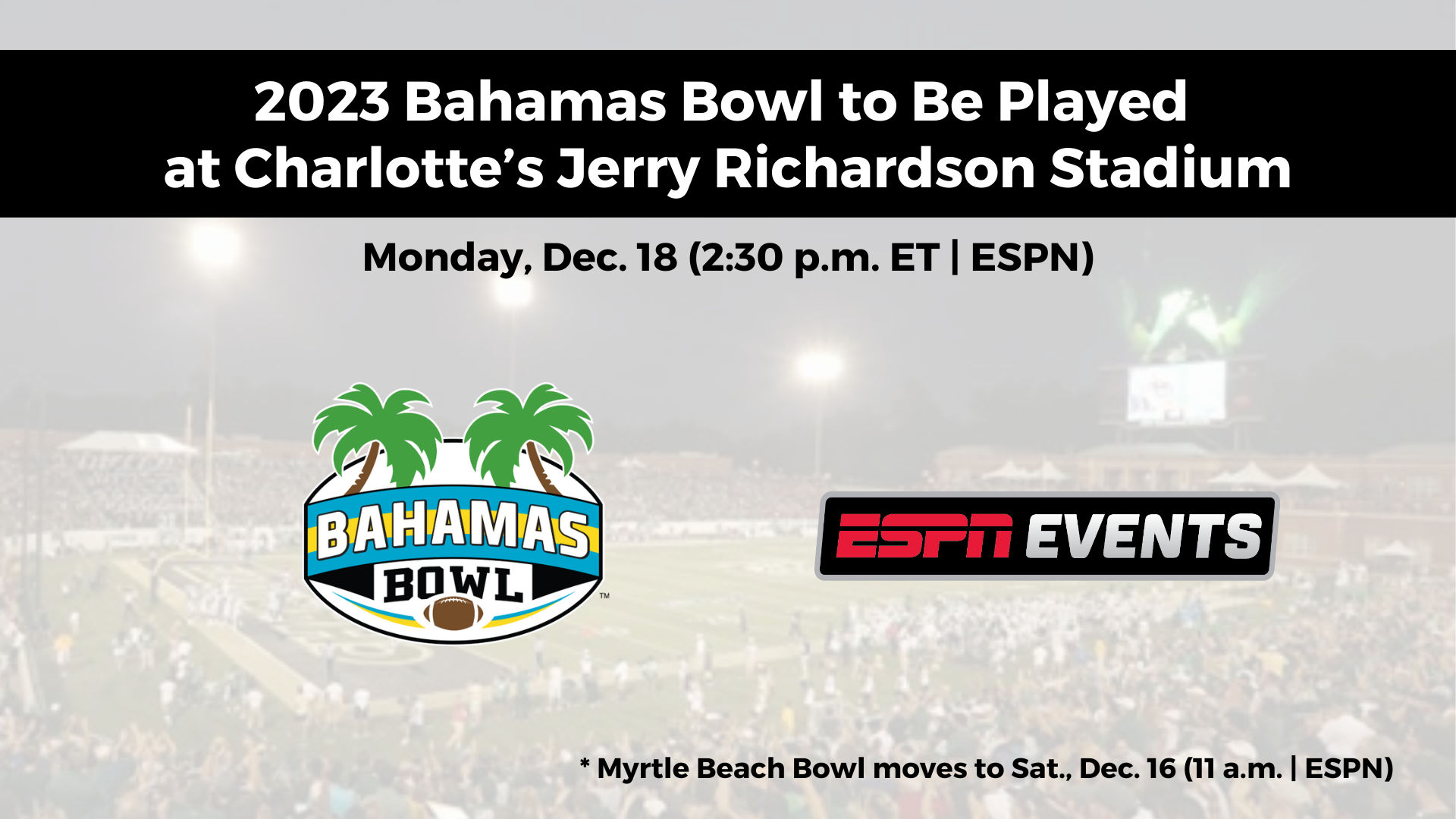 The 2023 Bahamas Bowl has been moved to Jerry Richardson Stadium on the UNC-Charlotte campus due to ongoing renovations at Thomas A. Robinson Stadium in Nassau, Bahamas.
The Bahamas Bowl — a new name will be announced in the coming weeks — is now scheduled for 2:30 p.m. ET on December 18. ESPN Events' Myrtle Beach Bowl will move to 11 a.m. on December 16 and ESPN will televise both games.
"We appreciate the support and willingness of Charlotte and its administration, specifically (Charlotte) director of athletics Mike Hill, to work with us on relocating this game to Jerry Richardson Stadium," said Clint Overby, vice president of ESPN Events. "We are fortunate to have great partners who understand the importance of the college football postseason and the positive impact these games have on both student-athletes and the participating programs."
The Bahamas Bowl will feature teams from the Mid-American Conference and Conference USA. Alabama-Birmingham defeated Miami of Ohio 24–20 in last year's game. The game is expected to return to The Bahamas in 2024 once the stadium renovations are complete.
This is not the first time a college sporting event had to move from a tropical destination to North Carolina. Due to COVID-19 issues, the 2020 Maui Invitational was held at the Asheville Civic Center.