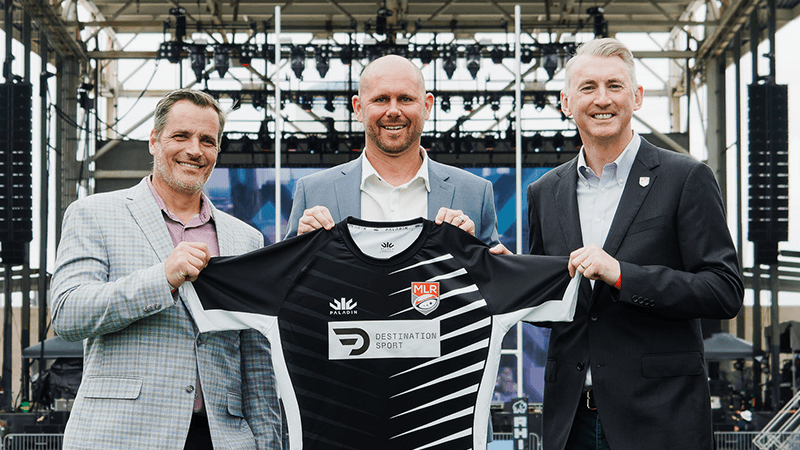 Major League Rugby has announced a new partnership with Destination Sport Group and incorporating brands Destination Sport Travel, Inspiresport and Sportsbreaks.com that will see Destination Sport Travel handle travel, hotel accommodations and logistics for each of the league's teams.
"Destination Sport handles highly demanding travel logistics operations for some of the most prestigious brands in sports," said Nic Benson, chief executive officer of MLR. "As Major League Rugby grows ahead of the 2031 World Cup, having a trusted travel partner to take care of our teams, staff, officials, and fans, is essential. We're looking forward to working with them and continuing to raise the profile of our sport in the U.S."
Destination Sport Travel has previous experience in rugby, working on behalf of Scottish Rugby and nine domestic clubs that compete across the Gallagher Premiership and United Rugby Championship. In total, Destination Sport Travel works with more than 40 professional teams and governing bodies.
Destination Sport Group's youth development tour division, Inspiresport, will collaborate with the league and its teams to support American rugby's grassroots and youth infrastructure to provide tours across global destinations. Sportsbreaks.com, which specializes in providing fans with packages for many of the world's top sporting events, will continue to offer ticket-inclusive packages to MLR events.
"We are delighted to announce our relationship with Major League Rugby," said Destination Sport Group's Paul Hemingway. "During the past 18 months, we have made a significant investment into building our U.S. infrastructure across Destination Sport Travel, Sportsbreaks.com and Inspiresport. We're looking forward to bringing our knowledge of delivering best-in-class rugby travel programs across professional sports team travel, fan travel and youth development tours to support the continued growth of Major League Rugby."