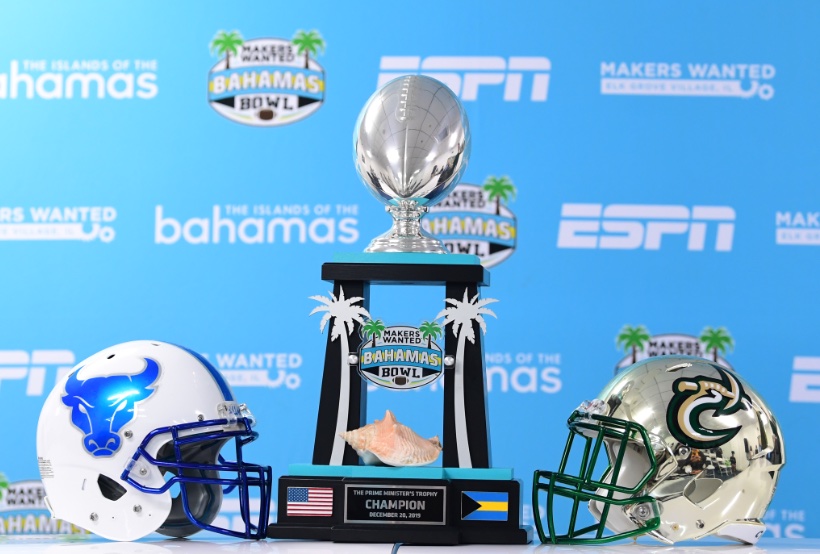 The Bahamas Bowl will be looking for a new sponsor after the village in Illinois that had sponsored the game the past two seasons declined to renew for a third year.
The game will continue at the 15,000-seat Thomas A. Robinson National Stadium in December as an ESPN event with a new sponsor after Elk Grove Village/Makers Wanted withdrew its sponsorship ahead of a March 1 deadline to renew the promotional opportunity for its industrial park.
"Like any marketing plan, it evolves, it changes," Mayor Craig Johnson told the Chicago Daily Herald. "The feeling of the (village) board was it's time to look for another way to promote this community beyond the Makers Wanted Bahamas Bowl."
Johnson made a public announcement in his mayor's report during a village board meeting in February. The village had spent $600,000 for the past two years to sponsor the game.
The Bahamas Bowl was sponsored by Popeye's Chicken for its first two years, then went two years without a sponsor before picking up Elk Grove Village. The game matches teams from the Mid-American Conference and Conference USA; the 2019 game saw Buffalo beat Charlotte 31-9.