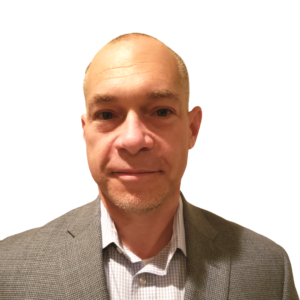 Lee Michaud, a former NCAA All-American diver at the University of Michigan before going into the business world, will return to the sport as the new president of USA Diving.
Michaud joins the organization from Daseke, Inc., where he spent the past eight years leading Smokey Point Distributing and The Schilli Companies. He will begin his new position at USA Diving immediately. He succeeds Terry Bassett, who recently stepped down from the post in February after five months in the position.
"I feel like I'm coming home. I look forward to working closely with our staff in support of our athletes, members, clubs and overall community to grow the sport of diving and prepare for the Tokyo Games," said Michaud. "I am excited to lead this capable team and am committed to fostering a community in which our divers can safely compete at the highest level."
Michaud competed at Michigan while completing a kinesiology degree. During his career, he was a four-time NCAA All-American and a five-time member of USA Diving's national team. His daughter Alyssa played water polo at Michigan.
During his time at Daseke, Inc., Michaud worked to grow their revenue, launched business lines and played an integral role in transitioning a new acquisition from private to public.
"Our entire Board and organization enthusiastically welcome Lee as our new president," said Dave Gascon, USA Diving chairman of the board. "His passion and ambition for the future of USA Diving and our sport is inspiring. He also brings the proven leadership, analytical skills and deep understanding of the sport that is needed to elevate USA Diving and to support our athletes, members and the greater diving community in the U.S."