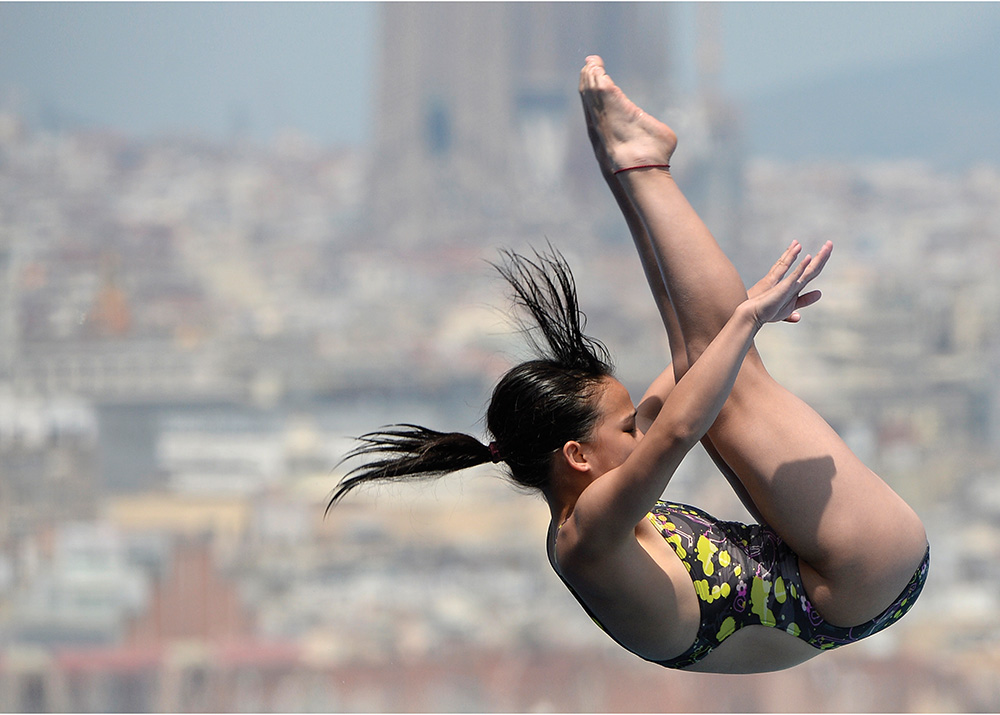 While always considered a long shot behind the three main favorites, the official bid by the Spanish Olympic Committee (COE) for the 2030 Olympic and Paralympic Winter Games was ended on Wednesday after weeks of fighting between the potential regions that would have served as the centerpiece of the bid.
Issues between Barcelona, host of the 1992 Summer Games, and the Pyrenees region have included disagreements over where different sports should be held. Catalonia's pro-independence government also did not want to include Aragon in the Pyrenees due to climate change concerns.
"We had other brilliant candidacies that didn't go ahead because we were competing with very strong rivals," said COE President Alejandro Blanco, referencing Madrid bids for the Summer Olympics in 2016 and 2020. "But this one we have destroyed ourselves at our own home. There was no other way than withdrawing the bid. We cannot spend months and months with the differences that we had."
The three favorites for 2030 are Salt Lake City, Utah, along with Sapporo, Japan, and Vancouver. Each city has had a visit from a group of IOC technical inspectors. The IOC is aiming to decide on a city — or cities — with which in December to enter into an exclusive dialogue with, having the goal of a bid announcement at the IOC's General Session in May 2023 in Mumbai.
Blanco said the COE wanted to maintain dialogue with the International Olympic Committee and its Future Host Commission in the hopes of a future bid after 2030 whether with one of the two regions individually or, in the future, with a new combined bid that would be free of the back-and-forth between the regions.
Initial proposals would have seen skiing, snowboard, freestyle skiing and ski mountaineering in Catalonia and ice hockey in Barcelona and with biathlon, curling, figure skating, speed skating and short track in Aragon. But the Aragon region put forth its own plan with increased events in its region instead. There was also the suggestion to hold bobsled, skeleton and luge in Sarajevo, the 1984 Winter Games host.
While much of the winter sports world attention has been focused on the developments regarding the race to host in 2030, local government bodies in the Milan and Cortina regions, host of the 2026 Games, published letters to the editor this week in influential Italian newspapers raising concerns with government funding of the event, calling for an meeting with Prime Minister Mario Draghi.
In a letter in Il Fatto Quotidiano, local government bodies said they are "worried" about the financial plan for the Games and have only chosen an anthem, mascot and ambassadors for the Games. The letter was signed by representatives from the regions of Lombardy and Veneto, the municipalities of Milan and Cortina, and the provinces of Trento and Bolzano.