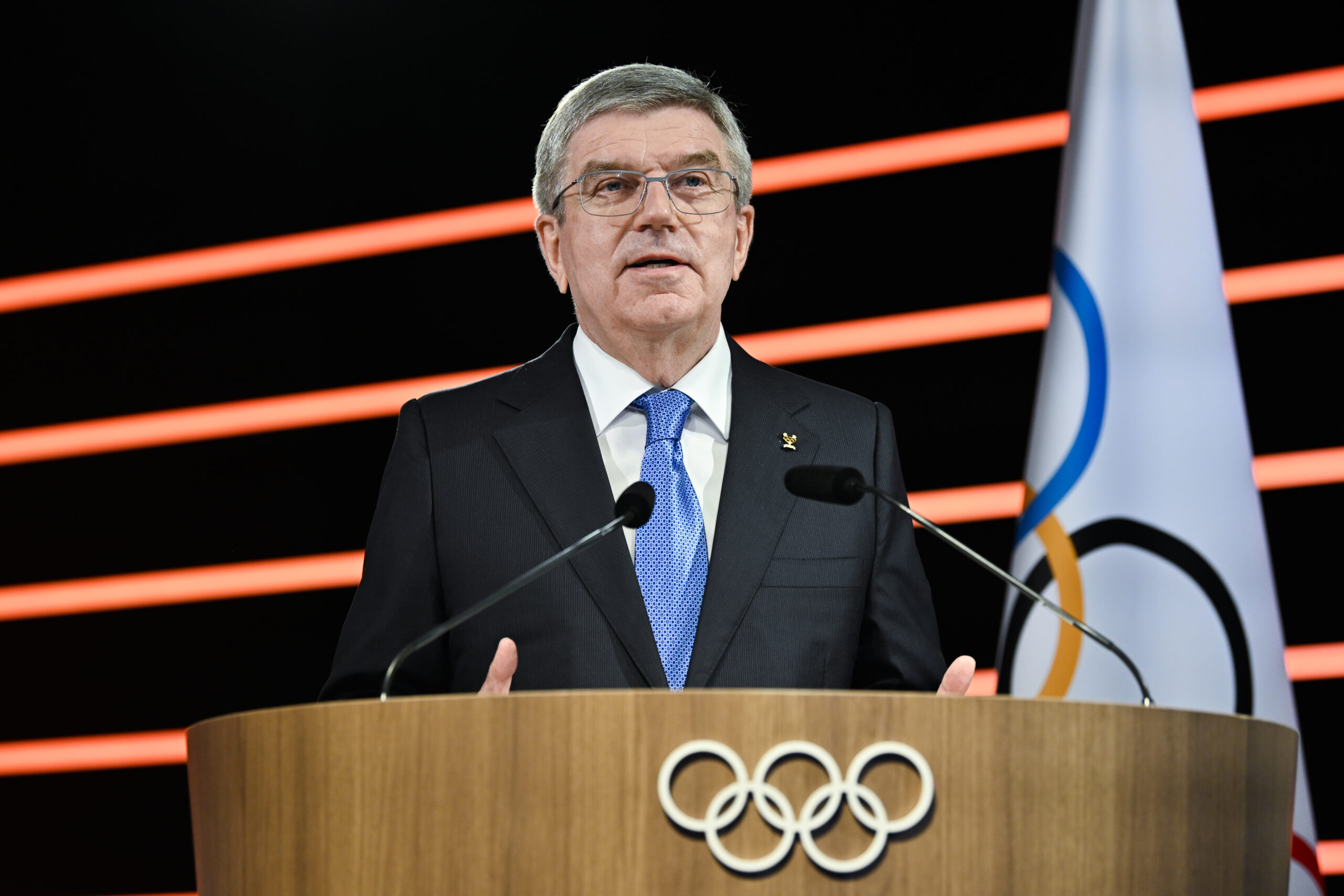 A decision on targeted dialogue with a city to host the 2030 Olympic and Paralympic Winter Games will be made in December ahead of next May's International Olympic Committee meeting in India as IOC technical advisers recently visited the three favorites — Salt Lake City, Sapporo and Vancouver.
The IOC announced the next step in the process at the end of its IOC Session in Lausanne, Switzerland, on Friday. IOC Director General Christophe De Kepper told members that the executive board has a report from Octavian Morariu, chair of the Future Host Commission, after a small group of IOC technical advisors visited the three candidates within the past month.
"We are looking to a decision next year in the best of worlds," IOC President Thomas Bach told media after the session. "It will happen during the IOC Session in Mumbai in May."
"The new protocol for selection of future Olympic and Paralympic Games has provided an efficient pathway with good two-way dialogue with the IOC," said Salt Lake City-Utah Committee for the Games President and Chief Executive Officer Fraser Bullock. "As an interested party in the continuous dialogue phase for 2030, we appreciate the timeline for a vote to possibly be held next spring at the IOC Session in Mumbai."
2030 is the next Games that does not have an assigned host. After that, the 2032 Summer Games have already been awarded to Brisbane, Australia; Bach told members the IOC has "a significant number of interested parties" for Games as far out as 2040.
Russia Dominates Discussion
With the next Summer Games less than 800 days away, the other main topic of discussion at this week's session was Russia and whether its athletes along with Belarussian athletes will be allowed to compete in 2024 in Paris.
The IOC announced February 28, four days after Russia invaded Ukraine, that teams and athletes should not be part of any international competition. Nearly every international federation followed suit and in soccer, Russian teams were removed from World Cup qualifying for men and women after appeals were denied by the Court of Arbitration for Sport.
Bach was noncommittal about whether athletes will still be banned in 2024, saying "we do not know how the political situation evolves and how the war evolves. We hope there will be peace soon and hopefully as soon as possible," later adding after another question "the top priority is, because of our humanitarian mission, we are focusing very strongly on the humanitarian assistance for the Ukrainian Olympic community whether there are in the Ukraine still or are in other countries."
The IOC's stand on Russian and Belarussian athletes was praised but also attracted some criticism given how athletes have been allowed to compete for years in spite of proof of a state-backed doping program in Russia. Critics have also pointed out that other countries have waged wars without IOC sanctions.
"The war in Ukraine is different because it is a blatant violation of the Olympic Truce," Bach said in response.
Russia's breach of the truce was its third in 14 years. There was a military conflict with neighboring Georgia on the eve of the 2008 Beijing Olympics, and the country annexed Ukrainian territory in Crimea soon after hosting the 2014 Winter Games in Sochi. Vladimir Putin was in Beijing for the Winter Games' Opening Ceremony when Russia had already placed thousands of soldiers near the Ukraine border.
Without mentioning Putin's name, ″(the IOC's) relationship with the Russian political leadership has dramatically deteriorated over the past years," Bach said, citing the doping scandal, cyberattacks by Russian hackers and "even personal threats to individuals," which he did not specify.
News and Notes
"There's no one-size-fits-all solution," said Bach of the issue of transgender athletes competing. "This is about creating a fair competition. On the grassroots level, sport has to be inclusive. When it comes to competition in sport, we have to ensure a fair competition." He said decisions by international federations can be different based on the sport and even the disciplines within the sport, adding "you cannot compare an athlete in equestrian to a weightlifter. In athletics, you cannot compare a hammer thrower to a 5,000 meter runner. … the IOC has established guidelines how to make this decision, how to evaluate where there is maybe an unfair advantage and where there is not. These guidelines very clearly say they have to be based on scientific evidence, you need an inclusive dialogue of all concerned and then you can make a well-founded decision according to your sport and even according to your different disciplines."
The IOC released criteria for additional sports to be on the program for the 2028 Summer Games in Los Angeles with a final decision on the events and competition formats taken before the 2024 Games in Paris. Surfing, skateboarding and climbing, which were on the program in 2021, have already been approved for 2028. The race to be included in LA28 has been public among many sports including flag football, lacrosse, cricket and teqball. Baseball and softball are not currently on the LA28 program and are regarded as having the inside track on being recommended by LA28 organizers.
The IOC released its financial report with revenues growing to $7.6 billion from $5.7 billion in the recently completed Olympic cycle.
The IOC has not been contacted by the WNBA or the United States Olympic and Paralympic Committee in the case of Brittney Griner, the U.S. women's basketball star currently detained in Russia.
Bach said the IOC athletes commission has been in touch as recently as two weeks ago with Peng Shuai, the Chinese tennis star, and they have had multiple contacts with her since the Games were completed in Bejing.