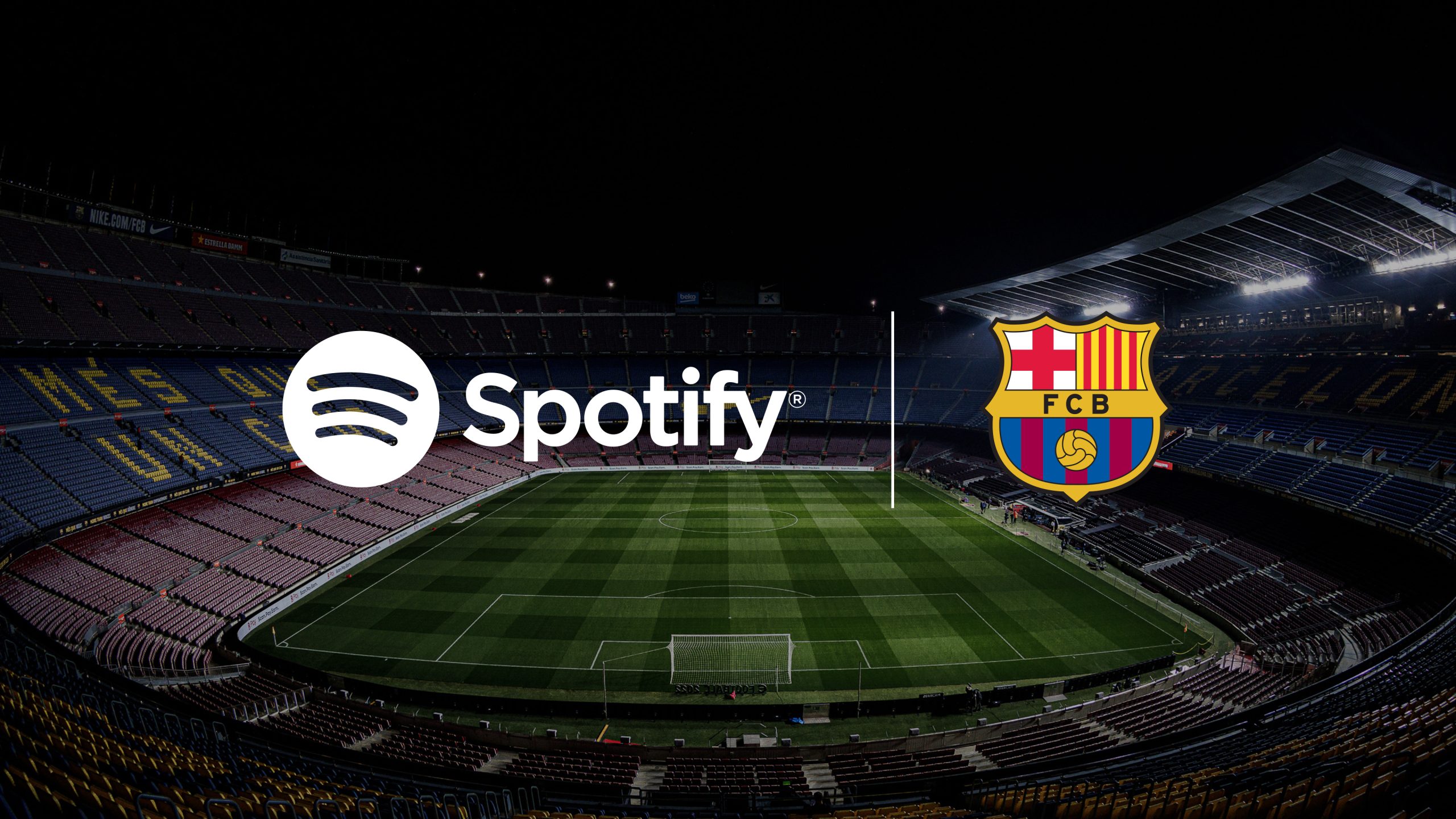 One of the world's most famous soccer teams has rebranded its historic stadium and sold the naming rights for the first time as Barcelona announced a new partnership with Spotify, confirming months-long rumors.
Terms of the deal were not released. Initial reports last month pegged the sponsorship at approximately $307.7 million. Spotify's logo will appear on the front of both the Barcelona men's and women's team shirts for the next four seasons as well as training shirts for the next three seasons. Spotify and FC Barcelona will be working together to "create opportunities for the iconic shirt to become a space that can celebrate artists from across the world" as well.
The agreement for the stadium's naming rights begins in July 2022 and will continue over the redevelopment of the Camp Nou site, which opened in 1957 and is Europe's biggest stadium with a capacity of 99,354. The new Camp Nou will have a retractable roof covered solar panels among other amenities.
The club's plans to renovate the complex were approved eight years ago but have run into continual issues, including its cost of $1.6 billion — the same amount as the approximate debt that the club current holds.
"This partnership will allow us to continue to bring the club closer to its fans and make them feel, even more, part of the Barça family through unique experiences, combining two activities such as entertainment and football, making it possible for us to connect with new audiences around the world," Barcelona President Joan Laporta said. "It is also a union with which we continue to take steps forward in this new era that we have started, and which demonstrates, once again, the innovative character and the constant search of excellence that distinguish Barça and have made it a unique club in the world."