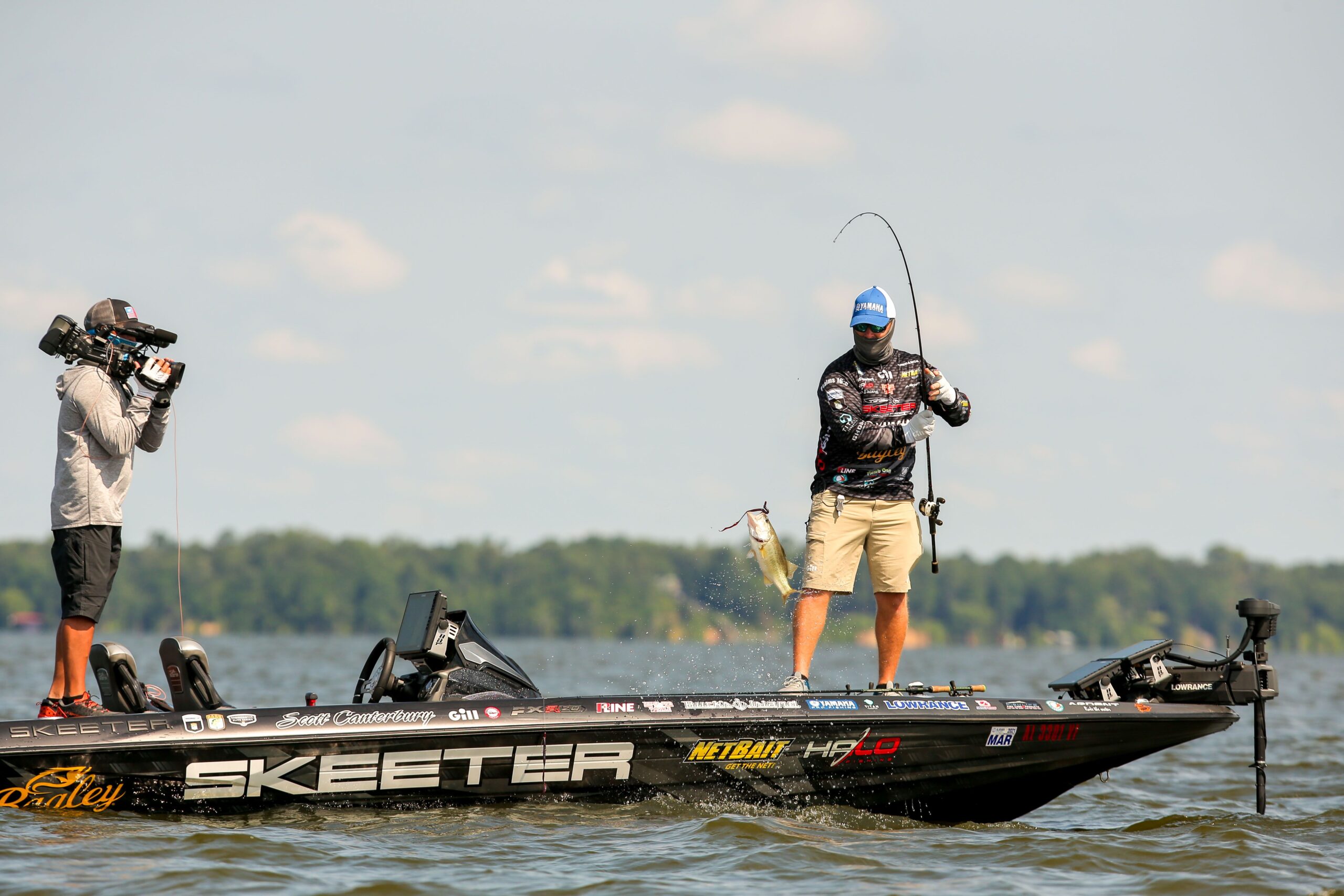 Under a new television agreement with Fox Sports, all nine Bassmaster Elite events, as well as the Academy Sports + Outdoors Bassmaster Classic presented by Huk, will be broadcast live beginning in February 2021. It will mark the first time in the series' history that events will be featured live after years of the event receiving coverage on ESPN.
The coverage will include the 2021 Bassmaster Classic, which is scheduled for March 19–21 on Lake Ray Roberts near Dallas. In addition to the Fox Sports broadcast, fans of the sports will be able to access competition through a livestream on Bassmaster.com.
"There is a huge appetite for live bass fishing and this partnership with Fox provides an incredible opportunity to reach new fans as a record number of people participate in fishing," said B.A.S.S. CEO Bruce Akin. "Fishing license sales are up by double-digits this year, and we commend our anglers as well as the Bassmaster Live hosts for making use of time on-screen to explain the sport as well as offer tips and techniques to help fans of all levels improve their fishing."
Fishing participation has been up during the pandemic and the Bassmaster Elite Series was able to complete its full 2020 season. According to the Outdoor Recreation Roundtable, 81 percent of Americans say they've spent time enjoying outdoor activities during the pandemic, 31 percent for the first time. Fishing license sales are also up a reported 40 percent, with Iowa, Minnesota, Vermont and Louisiana all reporting more than 50 percent higher fishing license sales in 2020, according to their state conservation agencies.
"Fox Sports sees this as a unique opportunity to work with Bassmaster to elevate a best-in-class sports property to a new level and to an expanded audience," said Bill Wanger, Fox Sports executive vice president, head of programming and scheduling. "It's going to be a lot of fun showcasing the best anglers in the world competing from lakes and rivers across the country on live television."