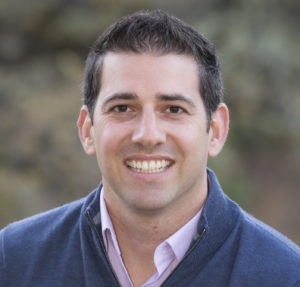 In today's world, access to content when and where you want it is proving to be king—and nothing embodies that more than the sports industry. Consumers desire high-quality content in the palm of their hand and for many of their favorite sports teams, that has quickly become regularly available through television subscriptions or streaming services. But, what about video access to their kid's soccer game or the ability to watch a team, or event, outside of the mainstream media when and how they want?
Thanks to advances in AI-automated production, this level of access is quickly becoming available nationwide.
How does AI-automated video production technology work?
The secret behind automated video technology is its lack of human intervention. Gone are the days of having to pay a production crew to visit your venue to capture and produce content. Automated video production systems install a camera on your field or court designed to capture the entire event in HD. During the live-broadcast, a special algorithm—which takes the place of a camera operator—zooms in, or frames a panoramic view, following the action in real-time. This captured content is then uploaded to the cloud and can be streamed anywhere. The end result is a professional-quality broadcast available for every event you choose to produce at a fraction of the cost.
Why do you need AI-automated production at your venue?
Expand Your Audience

High-quality streaming increases venue visibility. An automated solution delivers HD content both live and taped to consumers unable to attend a game held at your venue, without the need of any human intervention.

Introduce a New Revenue Channel

New revenue opportunities become available through streaming subscriptions for events and games you host, the selling of local sponsorships of broadcasts, the promise of increased impressions for on-site advertising and more.

Gain Additional Content Marketing Strategies

Captured content can be published for post-event consumption and/or edited into bite-size pieces for social and digital properties, expanding the shelf-life of what was once solely an in-person opportunity to an endless evergreen one.

Enhance the Coach and Athlete Experience

Coaches and players from the teams who visit your venue will be able to gain access to high-quality footage of their performances and training sessions to analyze for personal improvement, as well as share as content on their own properties ultimately magnifying your venue's digital footprint.
Is It Worth the Investment?
This advanced technology has become affordable, widely available and easy to install.
At the end of the day, if you're not investing in modernizing your sports facility, then you're in danger of falling behind the competition.
---
David Shapiro is president of the U.S. Youth Division of Pixellot, whose automated sports production technology is in use at 2,000 high schools and multisport complexes around the country. The company has deployed 4,000 of its units to date, producing more than 400,000 hours of content. Shapiro previously served as CEO of Steel Sports and spent 13 years helping build the Positive Coaching Alliance. Contact Shapiro at Davids@pixellot.tv.