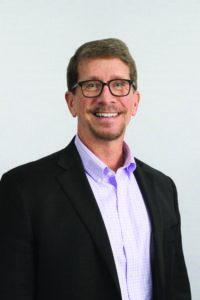 Visit Milwaukee has announced that Paul Upchurch will step down as president and CEO at the end of 2019, but will stay on to assist with planning for a convention center expansion and to help his successor in the position.
Upchurch has led the organization for nine years, seeing tourism spending double to $3.2 billion in 2018 and recently assisting in securing the 2020 bid for the Democratic National Convention. The city also hosted the USA Triathlon Age Group Nationals for three consecutive years ending in 2015, a rarity for the event that typically rotates to different cities.
Visit Milwaukee will begin an immediate national search for a new permanent president and CEO. The search will be led by board chair Omar Shaikh, co-owner and president of SURG Restaurant Group LLC.
"It's been a privilege to lead this amazing organization that is critical to the future of our city," said Upchurch. "After more than nine years, it's the right time for me to pass the torch to the next leader."
Upchurch is the chairman of the Governor's Council on Tourism and chairman of the State Department of Tourism's Joint Effort Marketing Grant Committee. He also sits on the boards of the Milwaukee Downtown BID 21, the Milwaukee RiverWalk District, the Wisconsin Hotel & Lodging Association and the Wisconsin Association of Convention & Visitors Bureaus.