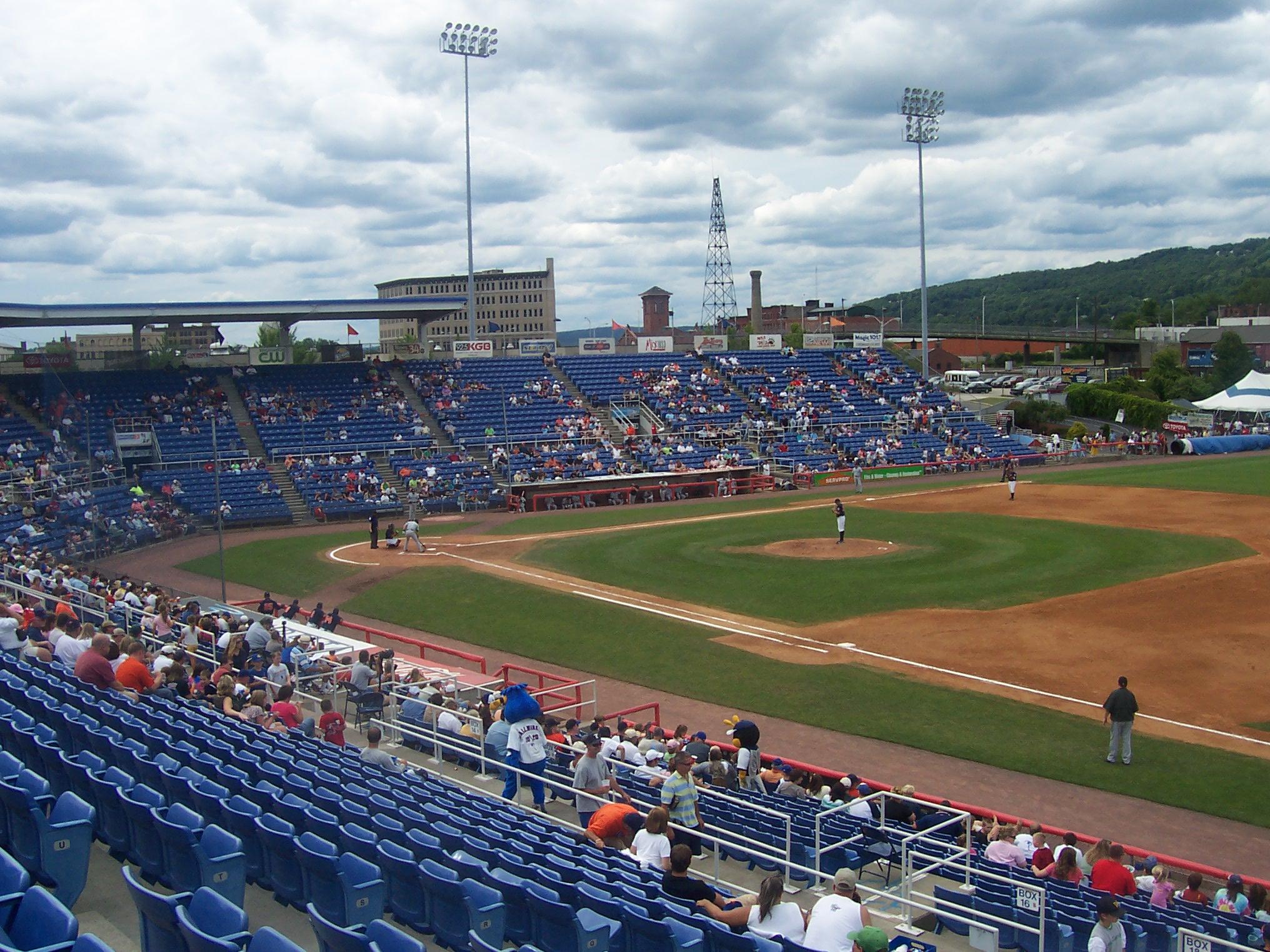 The home ballpark for one of minor league baseball's most imaginatively named teams has a new name itself.
The home of the Binghamton Rumble Ponies, the Double-A affiliate of the New York Mets, will now be called Mirabito Stadium after two-plus decades of being called NYSEG Stadium. NYSEG will continue as a sponsor of the team in a secondary fashion.
"The Rumble Ponies are incredibly honored to have support from two stalwarts of this community as friends," said John Hughes, Binghamton Rumble Ponies president. "Our relationship with NYSEG is only evolving as we move forward. Mirabito has stepped up to the plate and hit a grand slam for the community once again. Aligning Mirabito's community spirit with the Rumble Ponies is a natural evolution that is exponential in benefit to the Southern Tier."
The ballpark that opened in 1992 can seat up to 6,012 fans with seating surrounding the third- and first-base lines, along with six luxury boxes and picnic areas along both sides of the outfield. The stadium was known as Binghamton Municipal Stadium at opening before the naming rights were sold in a 20-year agreement with NYSEG, the local electric and gas utility.
"As NYSEG Stadium makes the transition to Mirabito Stadium, I want to thank NYSEG for the many years of dedication they've shown to this venue and our entire community, which I know they will continue into the future," said Joe Mirabito, chief executive officer of Mirabito Energy Products. "We are excited about the future of Mirabito Stadium and to partner with not only the Rumble Ponies but other community organizations to provide a place that brings people together to enjoy themselves."