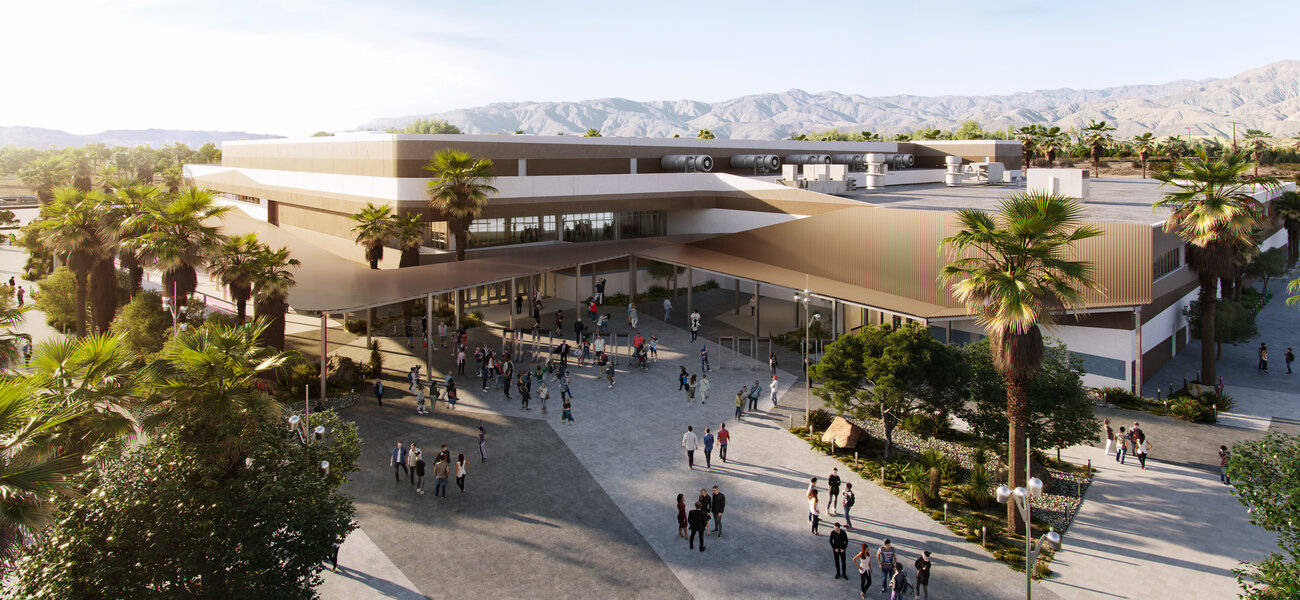 The Riverside County Board of Supervisors have given approval to Coachella Valley Arena, which will be the future home of AHL hockey as well as serve as an entertainment venue.
The Oak View Group projected was approved 5-0 for a venue in Thousand Palms, California, that will be home for the top affiliate for the NHL's Seattle Kraken. The arena will sit on more than 40 acres of land and along with a training facility will cover more than 300,000 square feet with seating for more than 11,000.
The Coachella Valley Arena is expected to break ground soon and open in late 2022.
"As we enter the construction phase of the project, we will see the creation of nearly 1,400 jobs and more than $230 million of economic output to Riverside County, which will provide a significant financial boost to stimulating, supporting and sustaining the local economy," Oak View Group Chief Executive Officer Tim Leiweke said. "We continue to be committed to the community and in making Coachella Valley Arena a major destination for the biggest artists, concerts, and sporting events in the world."
An OVG study, in addition to another commissioned by the Greater Palm Springs Convention & Visitors Bureau, projected the arena's economic impact at $108 million annual direct spending from visitors and $141 million in business spending.
The original plans for the AHL franchise were to play at an arena on the Agua Caliente Indian Reservation in Palm Springs before groundbreaking was postponed in February 2020. A new direction was later revealed for the arena situated near the Classic Club golf course.