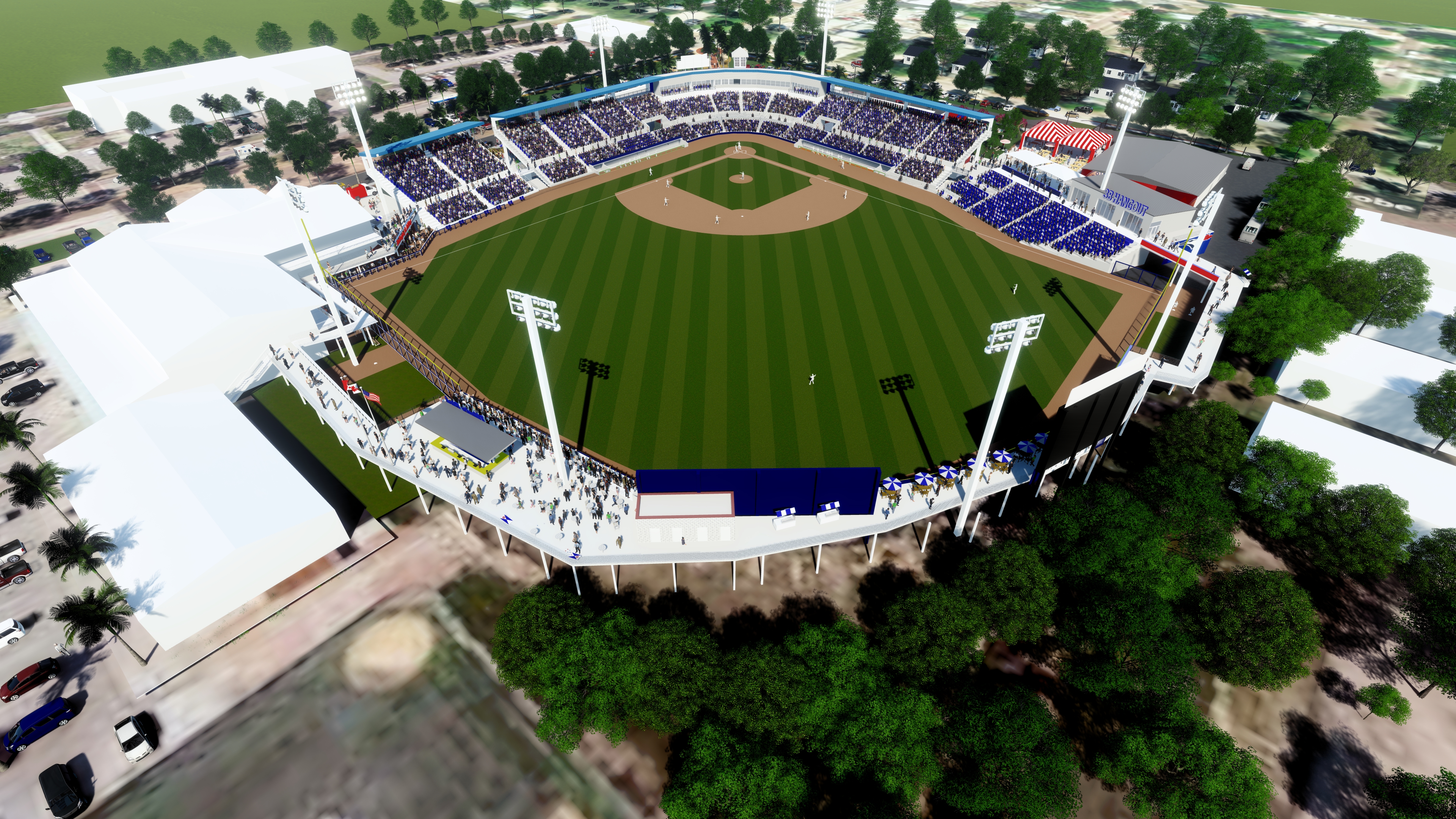 The Toronto Blue Jays will continue to stay at the only spring training the franchise has ever known with a renovated complex getting a new naming rights sponsor in TD Bank.
TD Ballpark will be the centerpiece of the Blue Jays' renovated complex in Dunedin, Florida, the city that has hosted the Major League Baseball franchise for spring training since its inception in 1977. The Blue Jays are the only team in MLB to have never changed their spring training home.
Having started construction in early 2019 after spring training closed for the year, the renovated ballpark and training facility is scheduled to open in February 2020. The TD Bank sponsorship is a five-year contract.
"Our team's rich history in Dunedin and the current renovation project is a point of immense pride for the Blue Jays, and we are extremely pleased to partner with TD to invest in the future of our ballpark in Florida," said Mark Shapiro, president and chief executive officer of the Toronto Blue Jays.
Fan features will include a 360-degree boardwalk around the ballpark, enhanced video and speaker systems, a family area, new concession stands and restrooms, an air conditioned bar for the Florida spring heat and renovated suites plus a new team shop.
TD Ballpark will also host the Blue Jays' Class A-Advanced Minor League affiliate. The ballpark's grand opening will be February 24 against the Atlanta Braves, with 15 home games in spring training before the Dunedin Blue Jays begin play in April.
The stadium itself will have an increased capacity of 8,500 from the original 5,500. The full training complex will include three new full fields, making six in total (with one being a turf field). There will also be new batting cages and the clubhouse/administration building will be a total of 110,000 square feet.