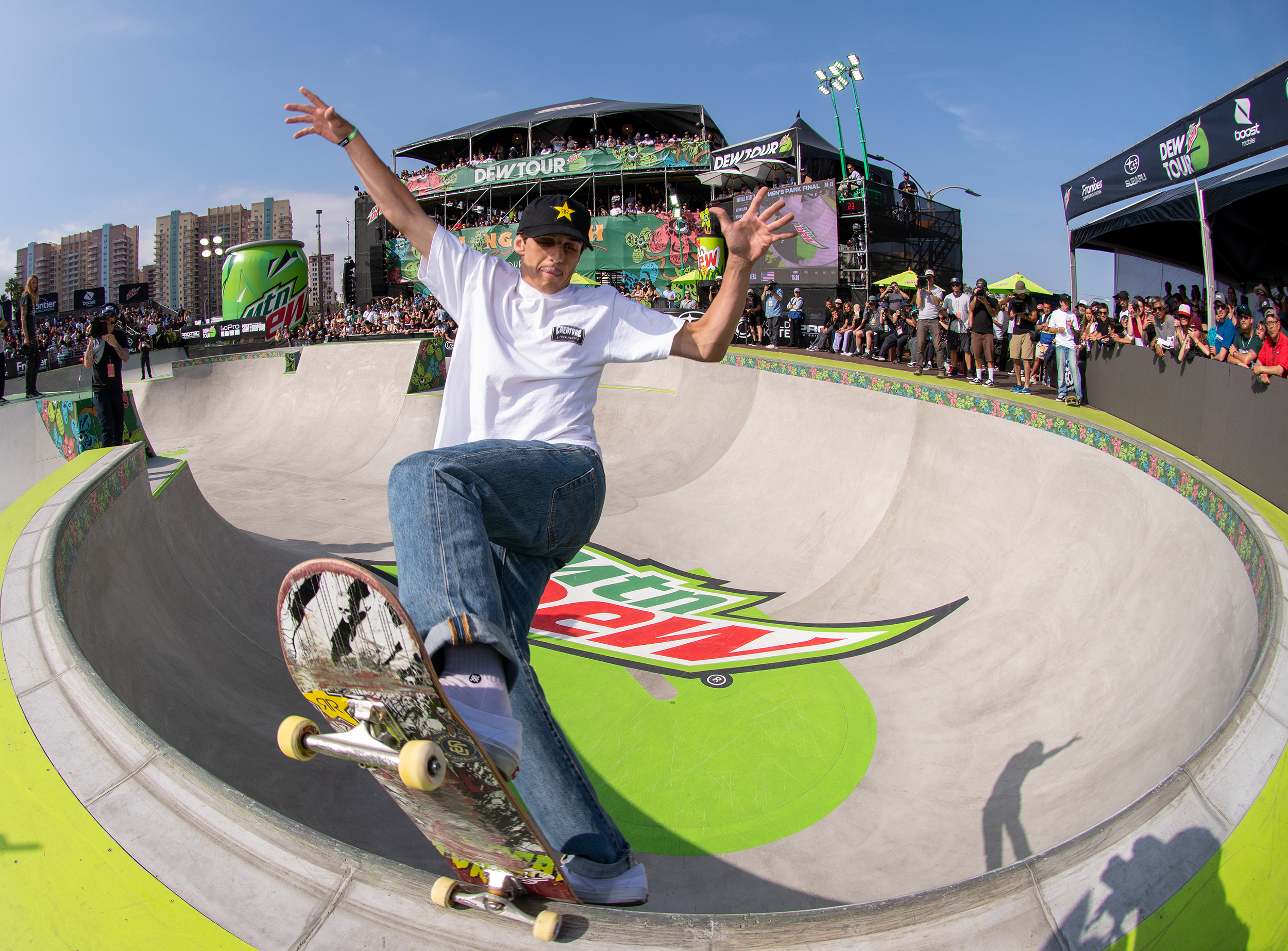 The final Olympic Summer Games qualifying event in the United States before the 2020 Tokyo Olympics will be the annual Dew Tour returning to Long Beach, California, for the fifth consecutive year.
The four-day event will be a collaboration of skateboarding competitions, culture and creative activations. It will be held at the Long Beach Convention Center and Rainbow Park Lagoon from May 7–10 and presented by the Adventure Sports Network Group. It will be televised nationally on NBC.
The Dew Tour served as the first qualifying event in the United States this past June as part of the World Skate sanctioned Five-Star Street and Park skateboarding events. Dew Tour has also served as an Olympic qualifier for U.S. freeskiing and snowboarding in 2014 and 2018.
"We are happy to be welcoming the Dew Tour back to Long Beach for 2020," said Steve Goodling, Long Beach Convention & Visitors Bureau president and chief executive officer. "This exciting world-class competition brings the top skaters in the world to our downtown shoreline, showcasing Long Beach to a national audience. The Dew Tour has become the summer highlight for all of Southern California."
Next year's Dew Tour will bring more than 300 male and female skateboarders from over 50 countries to Long Beach for competition in individual Park and Street events that will go toward a Dew Tour title and also points toward their country's respective Olympic skateboarding teams. The Olympic qualification system is based on World Skateboarding Rankings maintained by World Skate, the sport's international governing body. Skateboarders earn points by competing in World Skate-sanctioned events during the Olympic qualifying period that started on January 1, 2019, and concludes May 31, 2020.