BNP Paribas Open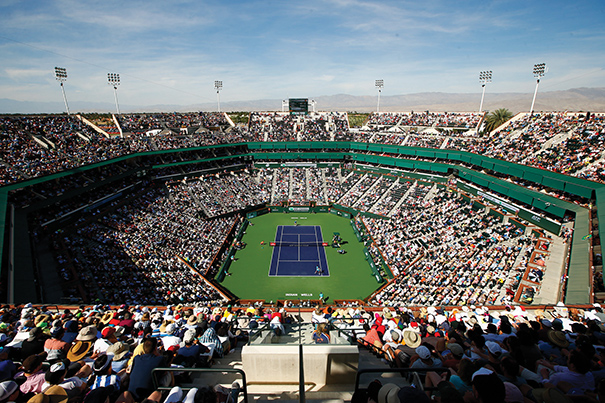 By Vanessa Hughes
In a destination that typically sees sunny skies and smiling faces, an unexpected dark cloud made its way to Indian Wells, California, on Sunday, March 20. Hours before the finals at the BNP Paribas Open, CEO and Tournament Director Raymond Moore made a number of derogatory comments about the Women's Tennis Association at a morning breakfast with the media. His remarks provoked outrage in the tennis world and prompted many, including Patrick McEnroe, to call for his immediate resignation.
"In my next life, when I come back, I want to be someone in the WTA because they ride on the coattails of the men," Moore said. "They don't make any decisions, and they are lucky. They are very, very lucky. If I was a lady player, I'd go down every night on my knees and thank God that Roger Federer and Rafa Nadal were born because they have carried this sport." Moore went on to say that the WTA has a handful of prospects who are very attractive—physically and competitively.
To read the rest of this article in SportsTravel, please click here.