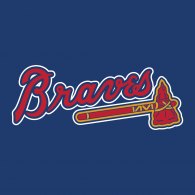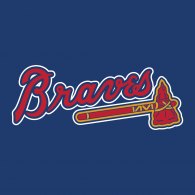 The Atlanta Braves have announced several organizational changes, including Executive Vice-President Mike Plant being named president of development. In other moves, the team's longtime president, John Schuerholz, has been named vice-chairman and Executive Vice-President Derek Schiller has been named as president of business. The moves come as the team prepares to begin its final season at Turner Field in 2016 and move into SunTrust Park in 2017.
President of Baseball Operations John Hart will continue in his role with the team and will report to both team Chairman and CEO Terry McGuirk and Schuerholz. Plant and Schiller will report directly to McGuirk.
Now in his 51st season in professional baseball, Schuerholz started working with the Braves in October 1990 as general manager and led the baseball operations department for 17 seasons. Schuerholz, 75, has served as team president since October 2007 and will be inducted into the Braves Hall of Fame in August.
"John Schuerholz has provided tremendous leadership for this organization for more than 25 years," McGuirk said. "While he is stepping back from his overall day-to-day business and development duties, we are excited that he will continue to be a source for consultation and guidance on baseball matters."
McGuirk said the new titles for Plant and Schiller more accurately reflect their responsibilities in the organization. "They are among the best executives in all of baseball, and their efforts have put our organization on a tremendous path to stay at the forefront of our industry," he said.
Plant and Schiller have been instrumental in the Braves' efforts to envision and develop SunTrust Park and the adjacent 1.5 million-square-foot mixed-use development, The Battery Atlanta, which are both scheduled to open in 2017. Plant began with the Braves in November 2003 and has also played a key role in a number of Olympic organizations, including the U.S. Olympic Committee, USA Cycling and U.S. Speedskating. In addition to his work with the SunTrust Park and The Battery Atlanta construction and development teams, Plant's responsibilities include overseeing stadium and administrative business operations, special events, as well as the operations of the team's minor league clubs.
Schiller also began with the team in November 2003, coming from an executive position with the Atlanta Thrashers. He has played a leadership role in further increasing the organization's sales and marketing visibility.