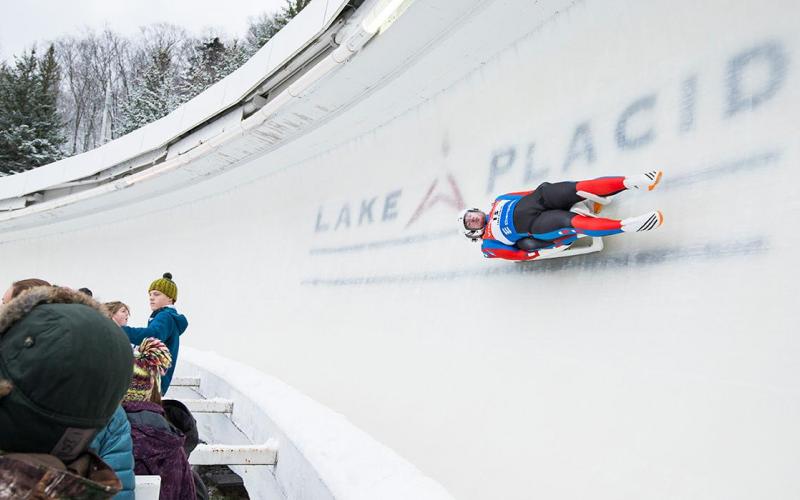 Bobsled and skeleton World Cup races have not taken place in North America since before the COVID-19 pandemic, but that will change this coming winter.
The International Bobsled and Skeleton Federation has announced events will return to North America for the first time since 2019, allowing U.S. and Canadian athletes a chance to compete on home ice again. Canada will host an event in Whistler, British Columbia, from November 22–27. The U.S. events will be November 29–December 4 in Park City, Utah, and then the world push championships December 7–8 in Lake Placid, New York, before a regular World Cup the following week.
"After two seasons of not hosting IBSF World Cup competitions due to COVID-19, we are excited to be back in North America to start the upcoming season with events in both Park City and Lake Placid," USA Bobsled and Skeleton Chief Executive Officer Aron McGuire told The Associated Press. "Building on the success from the 2022 Olympic Winter Games, USA athletes are looking forward to racing on home tracks and in front of a home crowd."
The move comes after American and Canadian athletes have been more vocal recently about wanting to compete closer to home. The last World Cup sliding event in North America was in 2019 with every race since the pandemic being located in Europe, forcing the U.S. and Canadian teams to spend months abroad for practice and competition without being able to head home as well because of international travel restrictions.
The remainder of the international bobsled and skeleton schedule for the coming season includes stops in Germany, Switzerland, Austria and Latvia highlighted by the 2023 World Championships in St. Moritz, Switzerland, from January 23 to February 5, 2023.