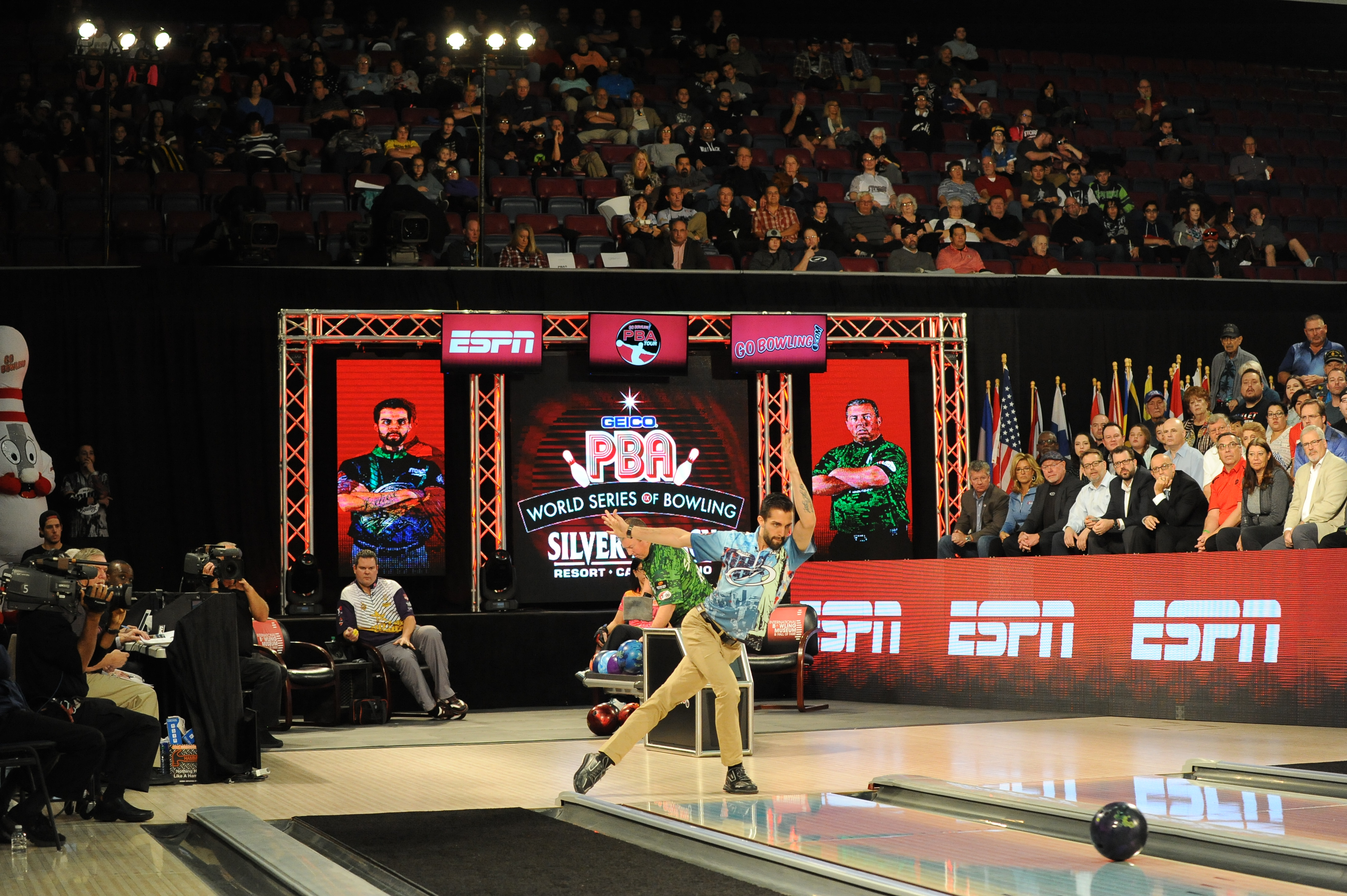 Bowling has been woven into American culture since arriving with the first European settlers. About 46 million Americans bowled at least once in 2016, a robust number that points to the sport's popularity.
With high-profile athletes, celebrities and even former presidents showing interest in the sport, and a multibillion-dollar industry built around it, bowling provides opportunities for event organizers, hosts and enthusiasts. As bowling looks to its future, both as a recreational and competitive sport, leaders hope to seize on at least three areas: communications and equipment technologies, youth grass-roots interests and bowling's relevance among celebrities and in popular culture.
1. Technology
Bowling leaders are investing heavily in new technologies to remain relevant. This year, the Professional Bowlers Association celebrates its 60th season, including televised appearances for 59 seasons. But according to Tom Clark, CEO and commissioner of the Professional Bowlers Association, too many people view the sport as frozen in a 50-year-old time capsule. "That's one of the reasons we've been on the cutting edge of technology," he said.
PBA events and content can be found not only on network television, where it debuted in 1962 on ABC, but also through Xtra Frame (the organization's live-streaming channel), Facebook, Twitter, YouTube and other channels. With 196 million social media users in the United States and billions worldwide across all the major social media platforms, Clark said, "we try to bring in as many fans as we can."
In 2017, the PBA took another step into social media, featuring its King of Bowling event on Facebook after conducting an online poll to determine the challenger. The one-hour show drew 80,000 views and 15,000 unique views. "For being a first-time event, we were pretty happy," Clark said.
The PBA is not alone in the digital universe. Chad Murphy, executive director of the U.S. Bowling Congress, the national governing body, said his group is also investing heavily in digital. "Our social engagement is up across all platforms," he said. "We spend a lot of time in that space talking about bowling."
In its 2016–2017 annual report, the USBC said its social media reach expanded to 67 million impressions on Facebook with nearly 500,000 user engagements, while its bowl.com website attracted 3.9 million unique visitors.
Meanwhile, equipment is also changing. The USBC just completed a two-year study of equipment technology to determine its impact on the sport. The effort included research on equipment specifications and certification, as well as discussions with bowlers, center owners and pro shop operators. Among the study goals were to find the proper balance between continually evolving technology, such as oil absorption and ball reaction, and skill. "It is important the skill of the competitors remains the most important factor when bowlers compete on the lanes," Murphy said.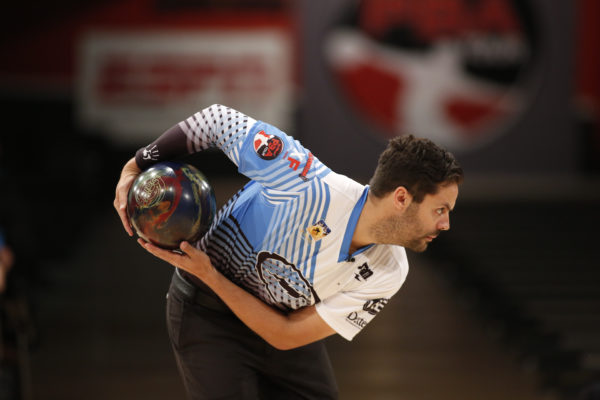 2. Youth movement
The lifeblood of any sport is youth. Although adult-league bowling has slowed, Murphy sees a youth movement awakening. "You look at our junior programs, it's booming," he said.
In a report previewing the 2018 season, Murphy wrote, "for the sixth consecutive year, the Junior Gold Championships set a new mark. More than 3,500 youth bowlers competed for a record scholarship fund of more than $320,000, making the 20th edition of the event its largest to date."
The number of competitors has more than doubled since 2010, according to Murphy. Overall, the Junior Gold program has more than 7,000 members, also about double its 2010 number.
That last event was staged near Cleveland and included a week's worth of events, including opening ceremonies at the Cleveland Public Auditorium and a trade show. The championship matches in three age divisions were nationally televised on the CBS Sports Network.
Gary Beck, founder of Killer 'B' Promotions, is also working to build the youth end of the sport. He may be best known for staging tournaments in 2011 and 2012 inside New York's Grand Central Terminal, where he had temporary lanes built for the finals of his Teen Masters Championships, a high school tournament now in its 21st year.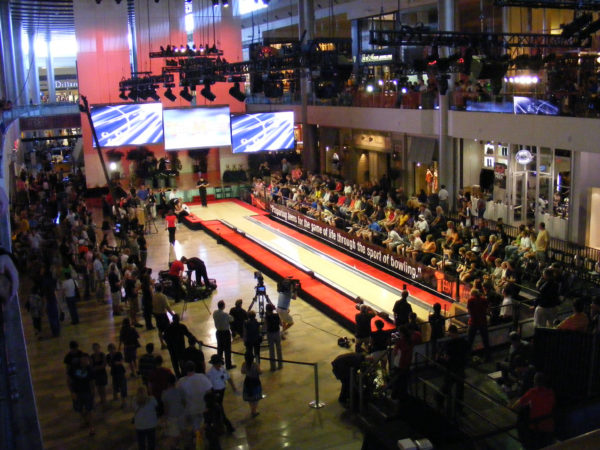 He also built lanes in Universal City in Los Angeles and the Las Vegas Fashion Show Mall, before returning to more traditional venues. Beck said he has raised $1.5 million in scholarships with his tournaments over the years. "I'm trying to create a new experience," he said.
At his tournaments, Beck holds dances and brings in motivational speakers to connect with participants at all levels. "We have kids laughing and crying," he said. "We've got a lot of challenges, but I think there's hope."
3. Celebrity status
Bowling pops up in sometimes surprising places that manage to bring it back into the collective consciousness. Whether it was presidents Harry Truman and later Richard Nixon installing lanes on White House property, bowling sequences becoming pop culture legend in "The Big Lebowski" or the involvement of top pro athletes from other sports, such as Chris Paul and Mookie Betts, bowling finds ways of spreading its brand.
The connection with pro athletes from other sports is particularly strong. Paul, who plays for the Houston Rockets, has been host of the CP3 PBA Celebrity Invitational since 2009. Since LeBron James and Jason Crouch won the inaugural event, it has drawn State Farm as a sponsor, and the ninth edition of the event aired on Super Bowl Sunday before the game.
According to Clark, events like the CP3 invitational give the sport of bowling and its athletes valuable exposure "in a fun setting."
Betts of the Boston Red Sox has also been a one-man advertisement for the sport since he attempted to qualify for the World Series of Bowling in Reno in November—and rolled a perfect 300 in the process. "He's probably the best celebrity bowler we've ever seen," Clark said. "He threw that 300 live on Xtra Frame. We put clips up, and suddenly millions have seen it."
While some may see Betts' perfect game as proving bowling isn't a "serious" sport, to Clark it proved the opposite. Betts trained daily in the offseason leading into the event. And despite the 300, he wasn't close to making the qualifying cut, finishing in the bottom 25 percent of the 195-player field.
In a culture where almost any advertising is good, bowling got a nice pop-culture boost 20 years ago with "The Big Lebowski." In 2018, across the country there will be Lebowski Fests celebrating 20 years since "The Dude" hit the big screen. In Louisville, Kentucky, where the fest started in 2002, there will be a film festival in May and, of course, bowling. Since the first fest, similar events have been staged in a dozen major cities from New York to Los Angeles. In past years, actors from the film have been known to show up at events as well.
From professional athletes to pop culture, like The Dude, bowling abides.