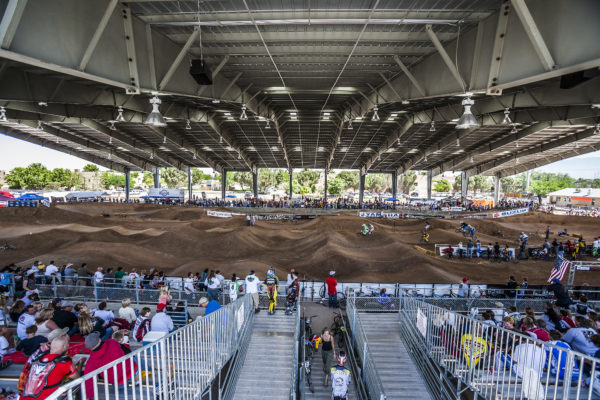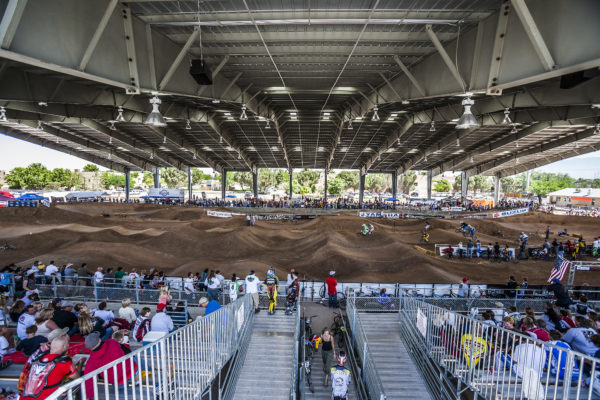 The Rocky Mountains start in British Columbia and head south to New Mexico, where the range tapers out into plateaus and sweeping plains. Along that 3,000-mile expanse, cities dot the mountains from the highest elevations to its more humble foothills. In the Mountain West, organizers will find big sky, big slopes and big sports communities. Adventure sports are popular, both in the winter and summer months, but outdoor field and indoor court sports are taking off. Whether organizers need ski slopes or soccer fields, they'll find them—along with enthusiastic fans and volunteers—in these Western destinations.
Albuquerque, New Mexico
New Mexico has 2 million residents, and half of them call Albuquerque home. The capital city is also the highest, with an elevation of about 5,300 feet in the Sandia range. Its mild climate and major venues make it a draw for sports-event organizers.
The city has a strong focus on baseball and softball thanks to the new Albuquerque Regional Sports Complex, which opened in November. The park has five lighted turf baseball fields, grandstand seating and a central multipurpose building with a second-level room that provides field views. "That's just been a huge addition to the assets we have here," said Kristin McGrath, vice-president of sales, services and sports for Visit Albuquerque.
Cross country and track and field are major sports. Balloon Fiesta Park, home to the famed Albuquerque International Balloon Fiesta, has hosted USA Track & Field cross-country championships, and the park's 47-acre launch field can also hold more than 20 game fields for a variety of sports.
But the 200-meter, recently resurfaced, banked Mondo track at the Albuquerque Convention Center "is one of the reasons USATF is here so often, and we've been able to secure them for so many years," said Brenna Moore, public relations and communications manager for Visit Albuquerque. The track has allowed the city to host many events, notably the USATF Indoor Championships from 2010 to 2014 and again last year and this year.
The convention center, still fresh from a $23 million renovation in 2015, has more than 270,000 square feet of meeting and exhibit space and plays a critical role in Albuquerque's growing markets, such as senior games. The center will be a hub for both the 2018 National Veterans Golden Age Games in August and the 2019 National Senior Games, both of which will also use venues across the city. The 2017 and 2018 New Mexico Senior Olympics Summer Games also use local parks, schools and venues.
The center accommodates a diverse range of sports: archery, bowling, volleyball, roller sports, gymnastics, weightlifting and boxing. USA Boxing's Western Elite Qualifier and Regional Open Championships was staged there in March.
Church's Chicken Soccer Tournament Complex just north of the city has 22 soccer or multiuse fields, and the Nusenda Community Stadium has a 5,000-spectator track-and-field facility and a 7,000-seat football stadium. The city also partners with the University of New Mexico to use its sports facilities, including the soccer complex, which also hosts track-and-field events.
About Albuquerque
Key Venues: Albuquerque Convention Center (over 270,000 square feet of meeting and exhibit space, indoor 200-meter banked Mondo track); Albuquerque Regional Sports Complex (five lighted turf baseball fields, multiuse building); Balloon Fiesta Park (47-acre multipurpose grass field)
Recent Events: 2018 USATF Indoor Championships; 2017 Gildan New Mexico Bowl; 2017 World Gay Rodeo Finals
Upcoming Events: 2018 USA Boxing Western Elite Qualifier and Regional Open Championships; 2018 USA BMX Spring Nationals; 2019 National Senior Games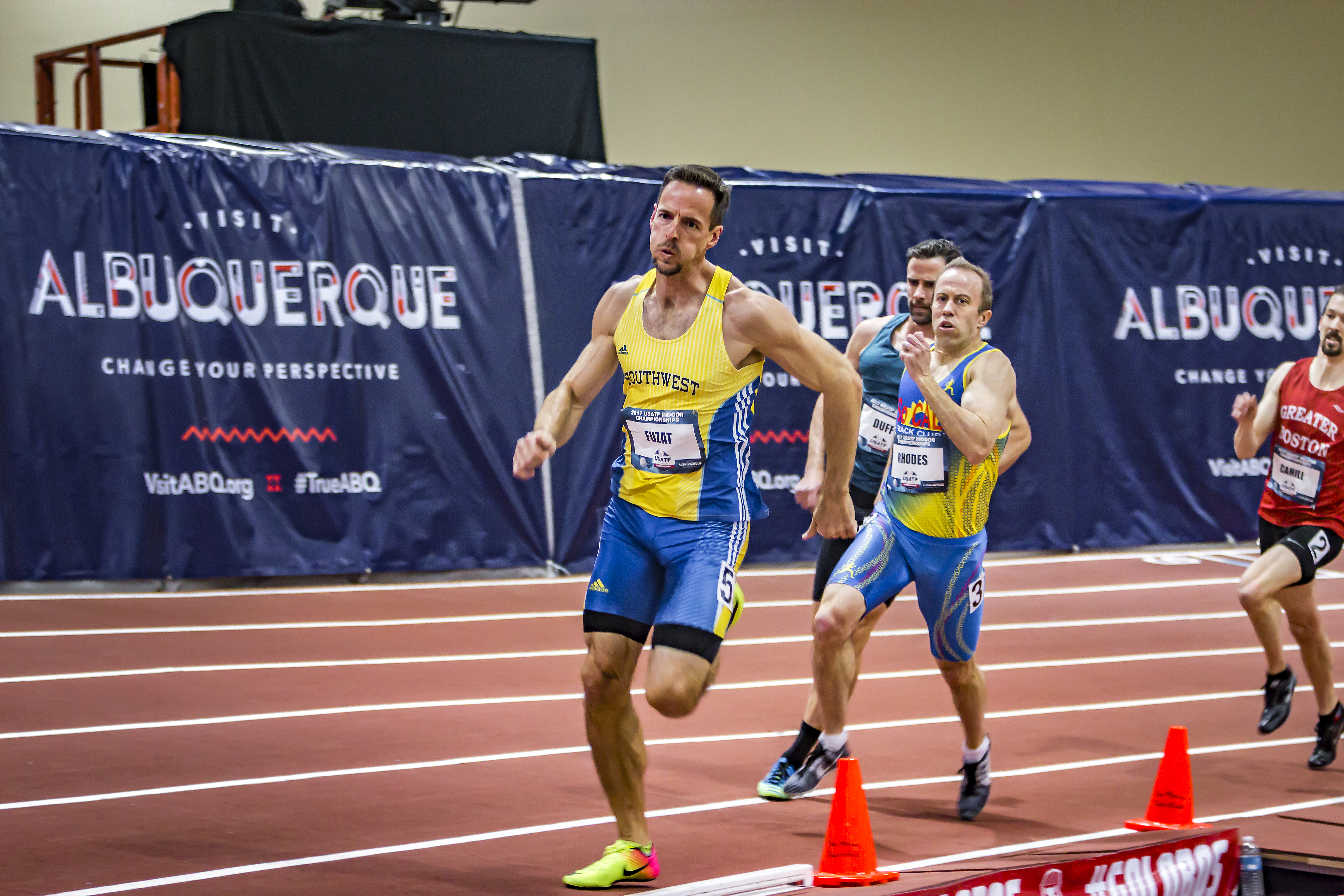 Ogden, Utah
The Utah ski town of Ogden landed on the international stage when it hosted portions of the 2002 Olympic Winter Games. Sixteen years later, that legacy lives on through the locals' love of sports and events, said Anissa Brown, director of destination sales for Visit Ogden.
Ogden is a haven for outdoor, adventure and winter sports: mountain biking, road cycling, cyclocross, fat biking, road running, trail running, triathlons, skiing and snowboarding. The city is just 40 miles north of Salt Lake City International Airport.
Ogden hosted the first two years of a USA Cycling-sanctioned fat bike national championship, then continued it as Sweaty Yeti Fat Bike Race, part of the annual Wasatch Yeti Bash. The race was held for the second time in February at North Fork Park, which has designated trails for both fat bike and cross-country skiing. The city also has the dedicated Ogden Cyclocross Park downtown.
The Ogden Marathon is a Boston Marathon qualifier that offers stunning views as runners descend from the mountains to downtown. The Xterra Pan American Championship race in September will use Snowbasin Resort trails and mountain roads as well as Pineview Reservoir for the Xterra Utah Sprint off-road triathlon.
The Powder Mountain and Nordic Valley ski resorts welcome events; Nordic Valley will host a Spartan U.S. National Series race in July.
The Weber County Ice Sheet is home to the Ogden Mustangs Junior A hockey team and often welcomes hockey tournaments and figure skating competitions. The two-sheet arena was used for Olympic curling events in 2002 and will be part of Salt Lake City's bid for the 2030 Olympic Winter Games, Brown said.
The Intermountain Icebreaker High School Invitational Rodeo is held every March at the Golden Spike Event Center. The sprawling fairgrounds and equestrian complex includes soccer fields, baseball diamonds, indoor arenas, exhibition halls, an outdoor stadium and a cross-country course that often hosts state and regional chariot races.
About Ogden
Key Venues: Ogden Eccles Conference Center and Peery's Egyptian Theater (80,000 square feet, 800-seat theater); Golden Spike Event Center (150,000 square feet, and 650 acres of land); Observatory Park (76 acres, 18-hole disc golf course, cyclocross park, adjoins 84-acre Fort Buenaventura)
Recent Events: Sweaty Yeti Fat Bike Race; 7th Annual Intermountain Icebreaker High School Invitational Rodeo
Upcoming Events: 2018 Ogden Marathon; 2018 El Doce at Pow Mow mountain bike race; 2018 Disc Golf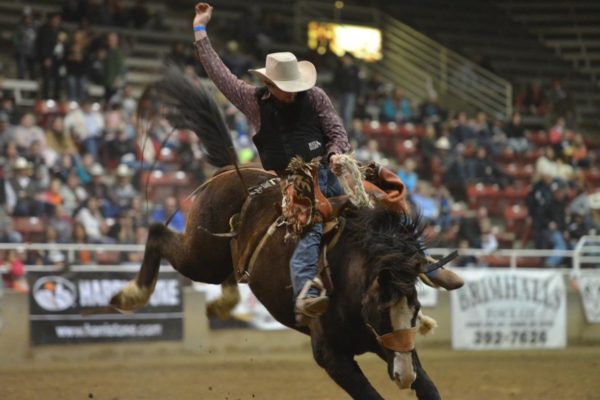 Boise, Idaho
Vibrant. Friendly. Inclusive. Home of Boise State University and its famous blue-turf Albertsons Stadium, where the Boise State Broncos play. Add to that a boom in culinary culture and craft brewing, and Boise "really offers something to every kind of interest or hobby," said Taylor Williamson, sports and convention sales manager for the Boise Convention & Visitors Bureau.
Although the state capital is flanked by mountains to the northeast and southwest—and has 190 miles of hiking and mountain biking trails accessible from downtown—it's field sports that are taking off.
Soccer and softball are major markets and bring the largest number of events, most of which happen at the 161-acre Simplot Sports Complex. Tournaments such as the U.S. Youth Soccer Far West Regionals, which will return to Boise in 2019 and 2020, use the park's 20 soccer fields. U.S. Club Soccer will hold its National Cup XVII Northwest Regional there in July.
The complex also hosts major baseball and softball tournaments at its 15 fields, including some of USA Softball's bigger youth tournaments, and will welcome USA Softball Men's E Western National Championships this summer. Willow Lane Athletic Complex provides another six lighted softball fields for tournaments as well as a BMX jump park.
USA Rugby has identified Boise as an emerging market, Williamson said. USA Rugby's Northwest Regional Cup Tournament showcase will be held in June at the 51-acre Optimist Youth Sports Complex, which can have about 15 fields depending on size. USA Rugby moved that event from Oregon "in hopes that it will continue to be a market that can continue to grow," he said.
Boise State also has a club rugby team, and Williamson, who has a background in collegiate club sports, has been working closely to grow the club market. Boise State Hockey Club hosted the Bronco Roundup Invitational Showcase in September at the 5,000-seat CenturyLink Arena, which is also home to the ECHL's Idaho Steelheads.
The CVB partnered with BSU to welcome the National Club Baseball Association's Northern Pacific Regional Playoff in 2016 and 2017, an event that will return in May to the 3,452-seat Memorial Stadium, home of the minor league Boise Hawks.
Boise also welcomed the first and second rounds of the NCAA Division I Men's Basketball Tournament this year and will again in 2021, and the Big Sky Conference men's and women's basketball championships will play at CenturyLink arena for three years starting in 2019.
About Boise
Key Venues: Simplot Sports Complex (20 soccer fields, 15 baseball diamonds); Willow Lane Athletic Complex (six lighted softball fields); CenturyLink Arena (5,000 seats)
Recent Events: 2015–2016 U.S. Youth Soccer Far West Regionals (returning 2019–2020); 2017 ESPN X Games Road to X Boise Park Qualifier; 2017 USA Softball 10UB Western National Championship
Upcoming Events: 2018 USA Rugby Northwest Regional Cup Tournament; 2018 U.S. Club Soccer National Cup XVII Northwest Regional; 2019–2021 Big Sky Conference Men's and Women's Basketball Championships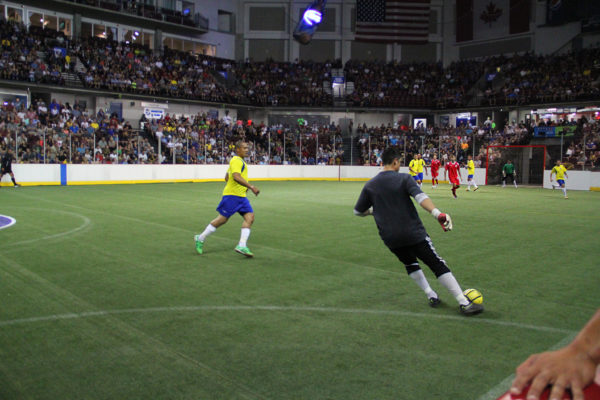 Denver, Colorado
Denver is home to seven professional sports teams: the NFL's Denver Broncos, MLB's Colorado Rockies, the NHL's Colorado Avalanche, the NBA's Denver Nuggets and MLS' Colorado Rapids, as well as the Colorado Mammoth and Denver Outlaws lacrosse teams. It is also home to the Denver Barbarians, a Pacific Rugby Premiership team, and the nearby Glendale Raptors, who will be playing in the new Major League Rugby league. "We tend to talk about our fan base quite a bit because of how many pro teams we have," said Matthew Payne, executive director of the Denver Sports Commission.
Fans of those professional teams help fill the stands during all kinds of events at the city's major venues, including the 18,000-seat Pepsi Center, 18,000-capacity Dick's Sporting Goods Park, 50,000-seat Coors Field and 76,000-person Sports Authority Field at Mile High (which will have a new name fairly soon).
Denver officials tends to focus "on one-off mass attendance events at some of our larger venues" because youth sports "already fill the calendar pretty well," Payne said.
International soccer is booming in Denver, thanks in part to the city's "rabid soccer fans," Payne noted. The U.S. Men's National Team defeated Trinidad and Tobago in June at Dick's Sporting Goods Park, and the U.S. Women's National Team beat New Zealand there in September. The park has 24 lighted fields surrounding the stadium. The city also hosted a CONCACAF Gold Cup doubleheader in July at Mile High.
"We're not traditionally an international soccer market, but we got 50,000 fans at Mile High, which has helped us in future discussions for international matches," Payne said. The city is well into negotiations for an international soccer match this year and is still in the running for the World Cup 2026 joint bid.
Dick's has hosted several high-profile rugby matches, and the park is scheduled to welcome a big match between USA Rugby and a yet-to-be-determined European team.
Downtown, the Colorado Convention Center has more than 580,000 square feet of contiguous exhibit space in addition to other meeting space and ballrooms. The annual Colorado Crossroads tournament, a USA Volleyball national qualifier, uses the center, as will USA Volleyball's 2019 Collegiate Club National Championships, which is expected to draw about 4,500 athletes.
City officials are currently exploring the possibility of bidding on the 2030 Olympic Winter Games as well.