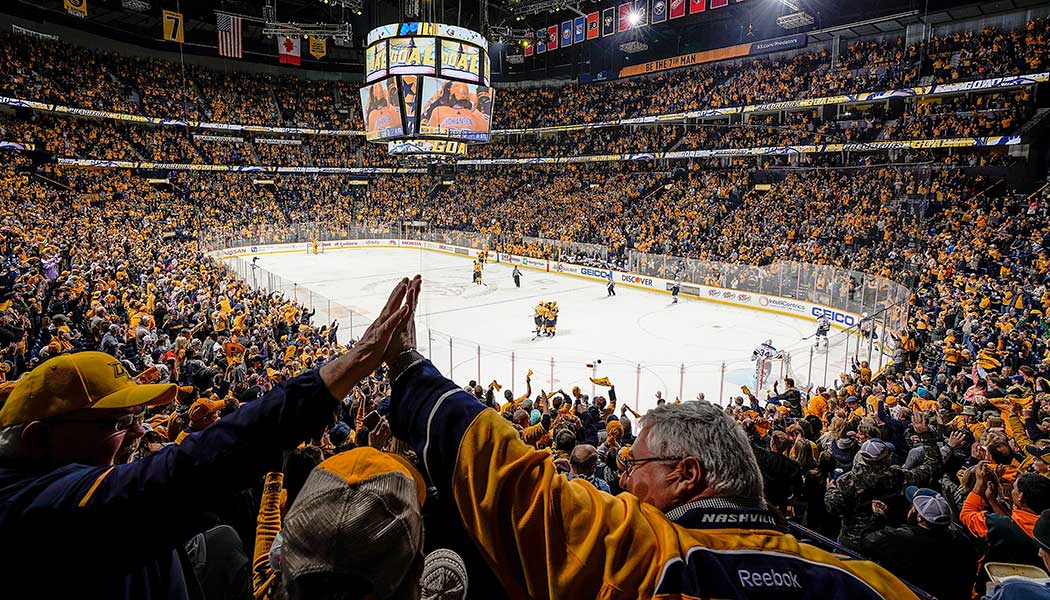 The home of the Nashville Predators will continue to be named Bridgestone Arena after the tire and rubber manufacturer and the Predators signed a five-year naming rights agreement extension that runs through 2030.
In its nine years as Bridgestone Arena, the venue annually hosts more than 1 million people with not only NHL games but the SEC Men's and Women's Basketball Tournaments and country music events. The announcement comes less than two years after the deal's previous extension. Bridgestone revealed the previous extension in conjunction with the opening of Bridgestone Tower, its new headquarters located across the street from the arena.
"Our partnership with Nashville Predators and our association with this world-class arena continue to be great sources of pride and positive exposure for the Bridgestone brand," said Gordon Knapp, chief executive officer and president of Bridgestone Americas. "Extending our relationship for the next 11 years represents the longest sports partnership commitment in our company's history."
The extension was announced as part of the team's season-opening Preds Fest at the arena and the unveiling of the arena's new scoreboard, FangVision, that will hang above the ice.
"They believed in our city and the impact a thriving team could have upon it and by aligning their brand with ours gave us a foundation from which we could successfully build," said Predators President and Chief Executive Officer Sean Henry. "With downtown Nashville being each of our forever homes, it is natural for our partnership to continue that long as well."