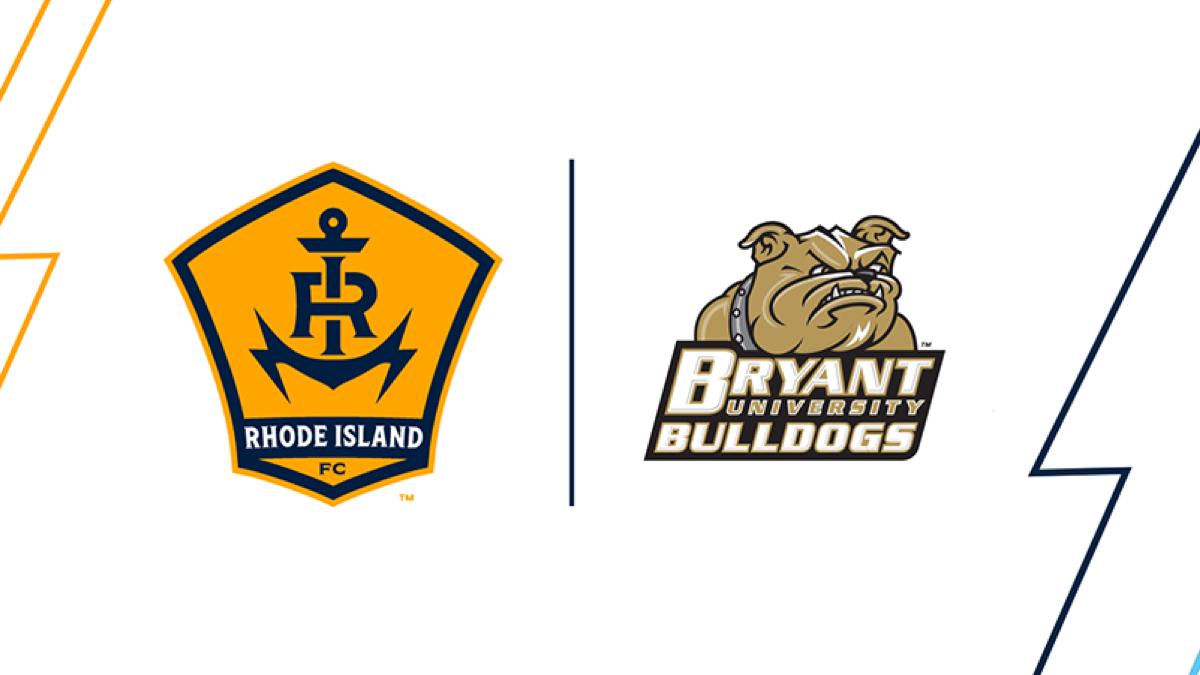 Rhode Island FC has announced that Bryant University's Beirne Stadium will serve as the temporary home of the new United Soccer League professional soccer team for the club's inaugural 2024 season in the USL Championship, while construction continues on the Stadium at Tidewater Landing.
"Professional soccer is coming to Rhode Island in 2024," said Rhode Island FC President Brett Luy. "We are committed to creating a uniquely Rhode Island fan experience from our opening match. Our club will kick off USL action in 2024 at Bryant University while we complete construction of a world-class stadium at Tidewater Landing. This decision will allow the club to focus on the fan experience in the inaugural season and prioritize the work necessary to field a team that is ready to compete for trophies from the opening match."
This isn't the first time Bryant University's athletic facilities have hosted professional sports. It was home to the New England Patriots' training camp each summer from 1976 through 2022. Rhode Island FC will be announcing the seating plan for the 2024 season in the coming weeks, as the club continues to accept season ticket deposits.
"Bryant University is happy to welcome Rhode Island's new professional soccer team to play their inaugural season at Beirne Stadium on our Smithfield campus," said Bryant University President Dr. Ross Gittell. "We appreciate the enthusiasm that pro-sports teams bring to our community and look forward to being part of the excitement."
Rhode Island FC has accepted more than 4,000 season ticket deposits since November. Fortuitous Partners has invested nearly $30 million in the development and construction of Tidewater Landing. Upon completion, the development will include a stadium that will host professional soccer, concerts, festivals and other major events, hundreds of new apartments along with office and retail space.