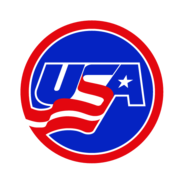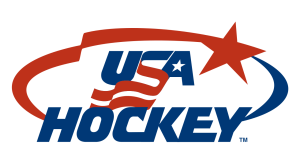 USA Hockey has selected Buffalo, New York, to host the 2018 International Ice Hockey Federation World Under-20 Championship. The 10-nation tournament, also referred to as the IIHF World Junior Championship, features the world's best men's players under 20 years of age and is a 31-game event that takes place over the course of 10 days. Tentative dates for the event are December 26, 2017, to January 5, 2018.
The NHL's Buffalo Sabres, along with First Niagara Center and Harborcenter will serve as host. In addition, for the first time in the history of the event, the IIHF World Junior Championship will include an outdoor game as part of the preliminary round with the likely matchup between the United States and Canada, to be played at Ralph Wilson Stadium, home of the NFL's Buffalo Bills.
USA Hockey had been granted the rights by IIHF to organize the event in the United States and launched a bid process for the championship. Pittsburgh and St. Louis had earlier been named finalists for the event along with Buffalo. Chicago and Tampa, Florida, had also submitted bids. "It was an extremely difficult decision as all three finalists in contention to host the event were exceptional," said Dave Ogrean, executive director of USA Hockey. "We're excited to be returning to Buffalo and are most thankful for the extraordinary support of the Pegulas, and everyone involved with the Sabres and Bills organizations and Pegula Sports and Entertainment. We look forward to an outstanding event."
"Needless to say we're thrilled to be selected," said Terry Pegula, owner of the Buffalo Sabres and Buffalo Bills. "USA Hockey had three terrific finalists and we are truly honored to be hosting this magnificent event. I know our community and region will be great hosts for teams and fans from around the world for what we expect to be the best World Junior Championship ever held in the U.S."
Buffalo hosted the event in 2011, the last time it was in the United States. The event has also been held in Grand Forks, North Dakota (2005), Boston (1996), Anchorage, Alaska (1989) and Minneapolis/St. Paul (1982).
"It is a pleasure to have the IIHF World Junior Championship return to Buffalo," said René Fasel, president of the International Ice Hockey Federation. "The last tournament held here in 2011 generated a huge following and we are even more excited about the organizing committee's plans to hold an outdoor game as part of the tournament. This will be the first time ever that we've had such a game as part of the World Juniors, and an outdoor ice hockey game at Ralph Wilson Stadium will without a doubt be a memorable occasion."