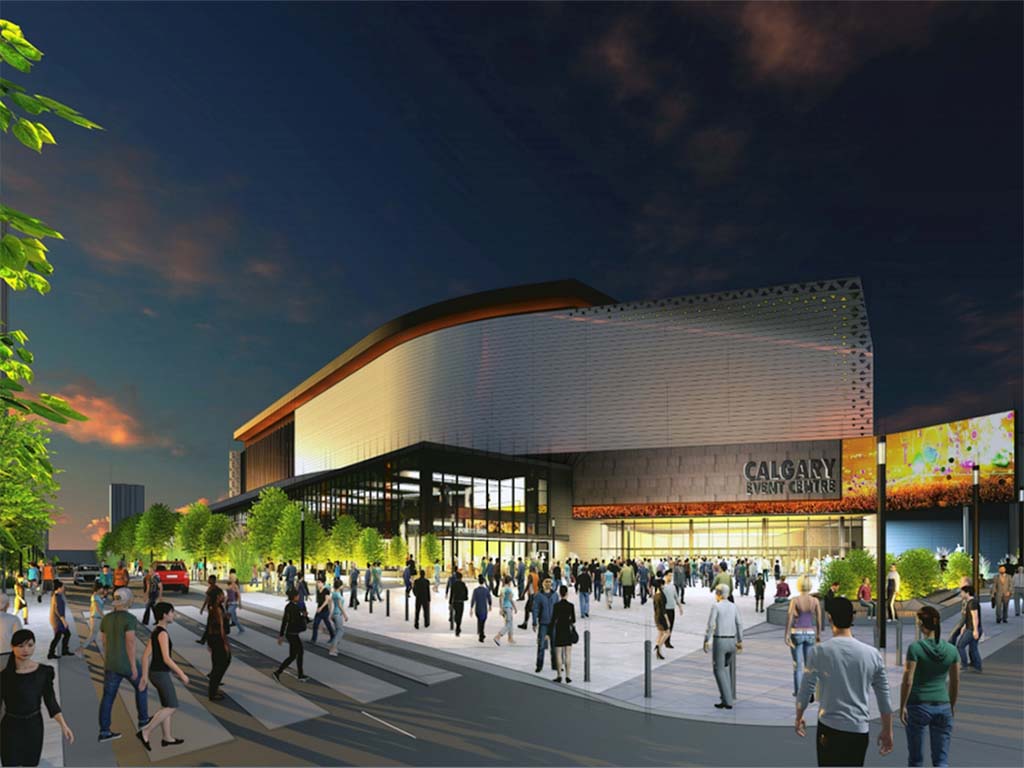 The Calgary Flames are withdrawing from an arena project that would have been the future home for the NHL team, citing rising costs.
"It is clear that the City and CSEC have been unable to resolve a number of issues relating to the escalating costs of the project," Calgary Sports and Entertainment said in a statement last week. "As the City and CSEC have been unable to resolve these issues, CSEC has determined that there is no viable path to complete the Event Centre Project."
The city and ownership group had agreed to a 50/50 agreement on costs in December 19 before the costs increased to more than $471 million. At that time, the city told the ownership group that it would not be able to fund its share of the project.
CSEC agreed to fund a bigger share of the costs but another recent estimate of the total cost would have added nearly $20 million more for the Flames.
The new arena was expected to seat 19,000 fans. The arena would have replaced the Saddledome, which was built in 1983 and was one of the spotlight venues for the 1988 Olympic Winter Games in Calgary, hosting both ice hockey and figure skating.
"While not ideal for Calgarians nor competitively for the Flames, the people of Calgary should understand that nevertheless CSEC's intentions are to remain in the Scotiabank Saddledome," CSEC said.