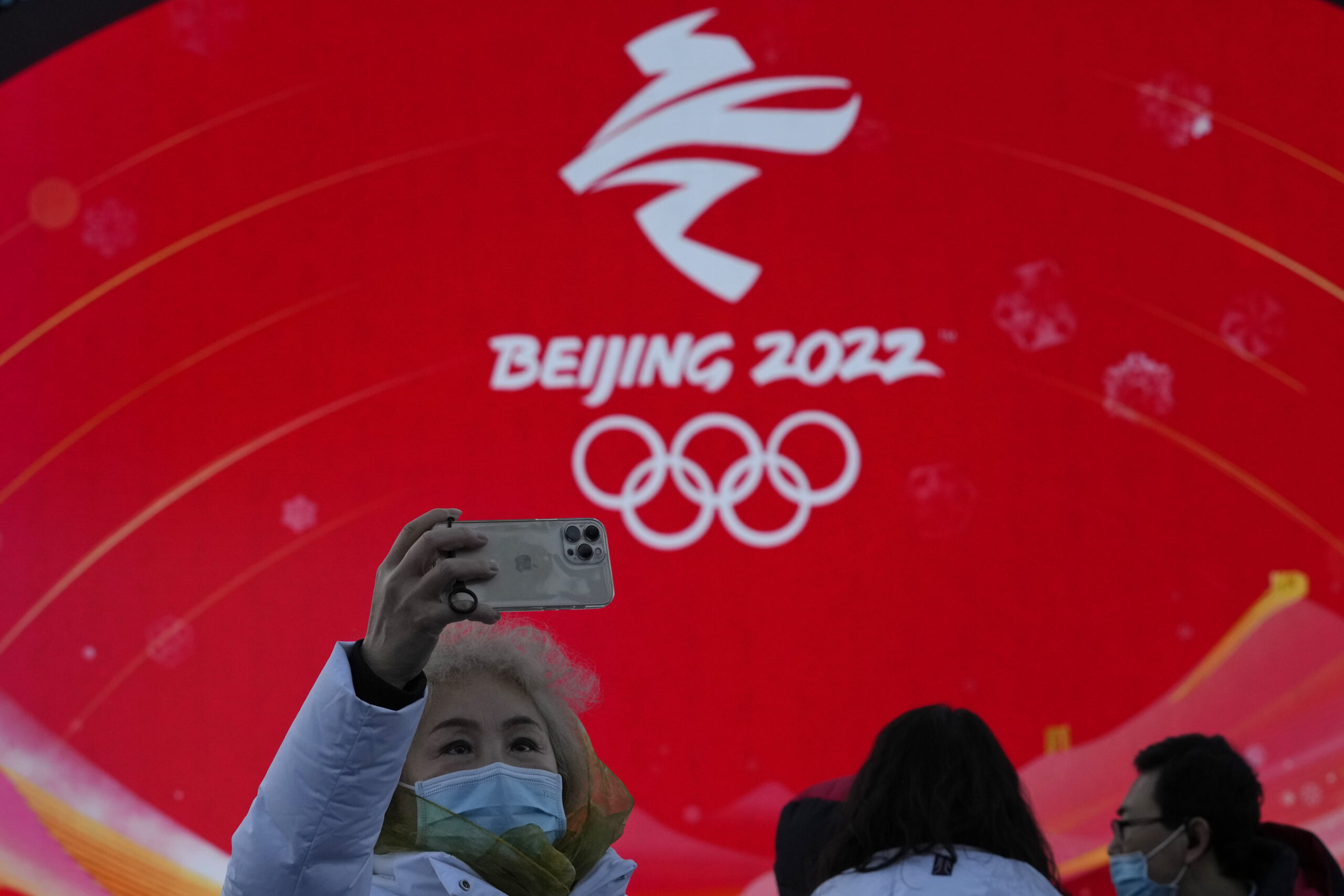 The chief executive officer of the Canadian Olympic Committee has sounded alarms about the feasibility of holding the Olympic Winter Games as omicron continues to surge throughout the world on the heels of several prominent sport events being postponed over the past month while several major stars have also missed events after testing positive for COVID-19.
"We're worried," David Shoemaker told the CBC over the weekend. "We're confident that these Games can still be scheduled safely. But we're taking it day by day and wake up every morning to make sure that is how we still feel about it."
China on Tuesday opened its bubble ahead of the Games but this week has also seen omicron seep into several cities in the country, forcing widespread lockdowns.
China announced 95 new covid cases on Tuesday in Xi'an city, the capital Shaanxi province, taking Xi'an's total to over 1,600 cases in the past month. Xi'an has been locked down since December 13 with residents all but completely confined to their homes. The city of Yuzhou in the Henan province went into lockdown on Monday after three asymptomatic cases in three days.
U.S. skiing star Mikaela Shiffrin tested positive for COVID last week before announcing on Monday that she had been cleared to resume racing. More than a dozen athletes and staff members from Canada's bobsled team were placed in protocols last week.
The men's hockey competition will be not nearly as interesting now that the NHL will not have players heading to Beijing. Other winter sports including alpine skiing, bobsled and curling have experienced disruptions. The Games itself will be the first time that foreign visitors enter China without having to endure a mandatory hotel quarantine.
There also came Monday's news that the U.S. long-track speedskating trials in Milwaukee will be held without fans in attendance after "early results from its testing of athletes and the high COVID infection rates in Milwaukee," the Pettit Center said in an email.
Shoemaker told the CBC that Canada would pull its team from Beijing if it believes athlete safety is compromised. Canada made the same announcement in March 2020 before the International Olympic Committee eventually postponed the Summer Games in Tokyo to 2021.
"We have yet to have a conversation with the IOC (International Olympic Committee) about postponement but we're having conversations on a very frequent basis with the participating winter sport nations and it may well come up," said Shoemaker.
So much of the talk about the potential postponement for Beijing brings Groundhog Day-style memories of the pre-Tokyo talk leading to the IOC's eventual postponement from 2020 to 2021. But there are a few significant differences between the two Games.
There is a difference between the transmissibility of the omicron variant, especially indoors in Beijing compared to outdoor venues at Tokyo. There is also the IOC's financial motivations in making sure that the Games go on rather than have it postponed on a shorter notice than the decision it made for Tokyo.
But the biggest difference may be the will of Beijing to get the Games on as scheduled compared to Tokyo. Longtime IOC member Dick Pound of Canada told USA Today on Monday chances of the Games being postponed or canceled are "very slim. … It's a possibility that can't be wholly discounted but it's not at the level of whole countries saying we should not be going there at all. … I don't think these things are postponeable."
What could develop over the next month, depending on the pressure that is placed on the local organizers, is the potential for breakthrough positives within Beijing's closed-loop system. To enter China, all participants must twice test negative within 96 hours of leaving for Beijing regardless of if they have recently tested positive but since recovered from COVID.
"Medical experts agree, and the consensus point of view is that it may well be that the safest place from Omicron in February will be the Olympic bubble in Beijing," said Shoemaker. "The real challenge for us over the next 30 days is how do we make sure that Canadian participants can get to Beijing without contracting the virus and therefore become able to test negative to get into that scenario."