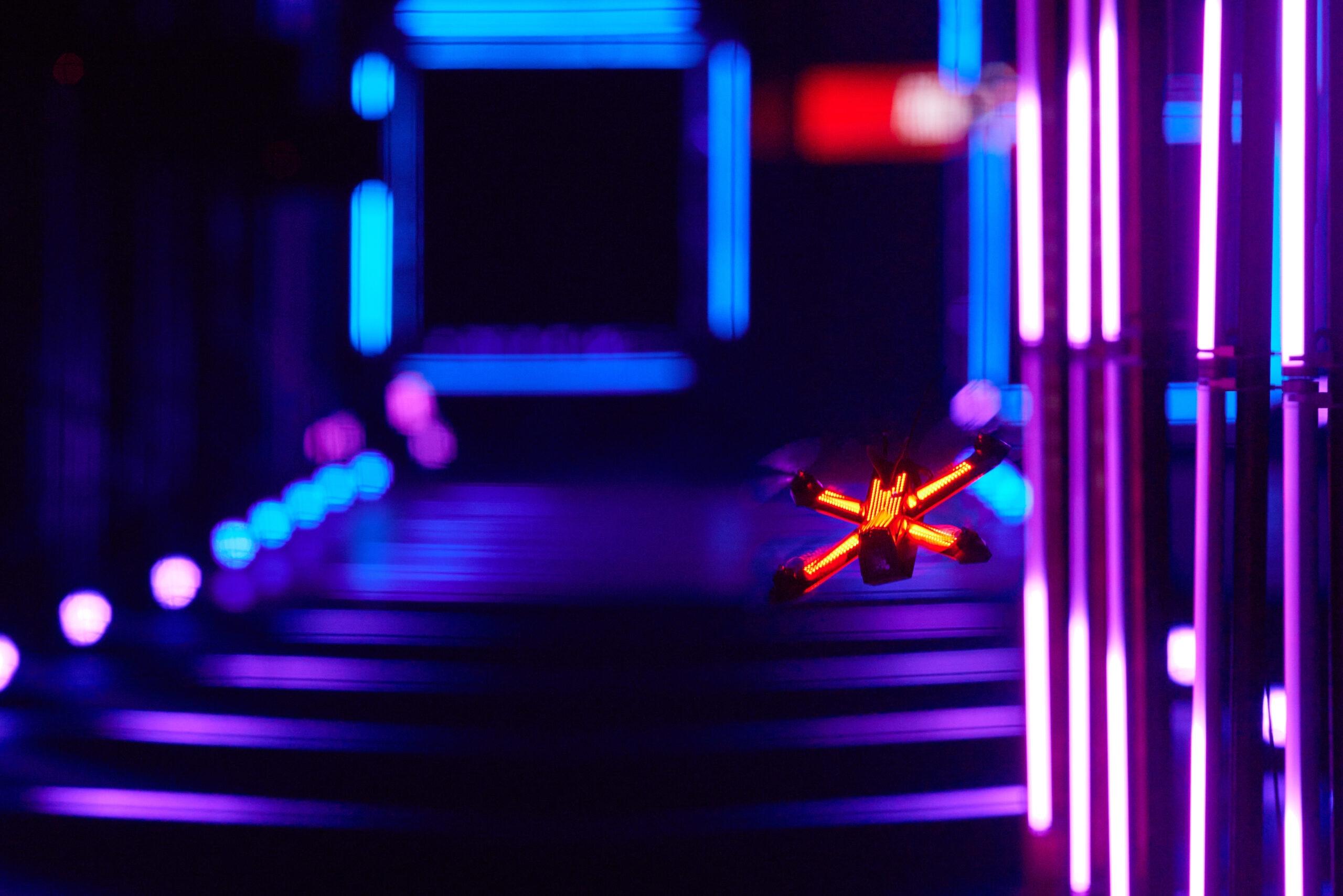 The Drone Racing League will return to Las Vegas on Wednesday with its DRL Vegas Championship Race Presented by T-Mobile, the finale of the 2021-22 DRL Algorand World Championship Season.
The championship event was scheduled to coincide with the opening night of CES and will feature 12 drone pilots racing high-speed, custom drones at 90 miles per hour through large scale gates around T-Mobile Arena.
"Las Vegas, especially during the week of CES, sits at the heart of everything that DRL represents — technology innovation, gaming and visually spectacular entertainment," Drone Racing League Chief Operating Officer Ashley Ellefson said. "We've always wanted to bring a live audience event to Las Vegas, where we've worked with the Las Vegas Convention and Visitors Authority to host closed-set races and our SIM Tryouts, a player-to-pilot esports tournament, in the past."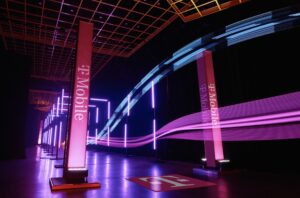 The event will be held outdoors with masks and social distancing "strongly encouraged," the DRL said. League partner Draganfly, a drone systems and solutions provider, will sanitize the DRL's footprint before fans arrive. "Safety is our highest priority and like every other major sports league, DRL continues to monitor Covid implications in real-time, closely follow CDC protocols and adapt our production processes, contingency plans and onsite management roles to maximize the health and wellbeing of our pilots, partners, crew and fans," Ellefson said.
The DRL has also had to spend its past season with a mix of in-person and virtual events. The league has had physical events throughout the country but also virtual contests within the DRL SIM that is available on PlayStation, Xbox, Steam and Epic Games.
"The biggest difference in balancing this hybrid model comes down to the technology that powers our sport IRL and virtually," Ellefson said. For in-person events, there 600 identical, custom-built racing drones compared to the virtual events from a Cloud-based, virtual production environment. "Given all the complex technology that we create to advance our sport both virtually and IRL, our operations team expands across drone and tech engineers, event producers and media creators that bring the competition to life."
While the event will be on Wednesday, action will also be broadcast next month on NBC and Twitter, extending the audience that the DRL event will be able to attract.
"It's all about delivering the best fan experience, creating the most thrilling, high-speed drone racing event and elevating our brand partners with our young, tech-obsessed fan fanbase," Ellefson said. "From driving real-time conversations on social to surveying fans post-event, we look forward to maximizing the reach, engagement and positive fan feedback."