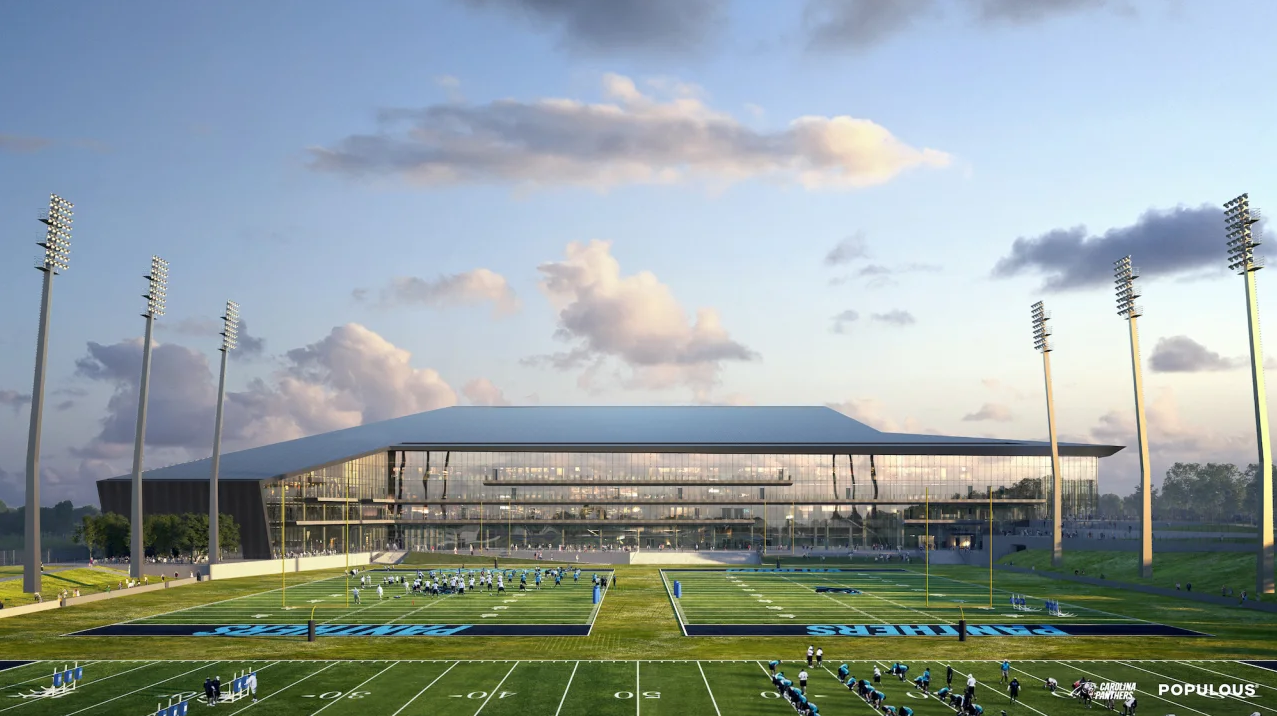 The long-planned practice facility and development for the Carolina Panthers in the city of Rock Hill, South Carolina, was officially approved by the Rock Hill City Council after two years of discussions. Groundbreaking on the facility has already taken place and will have a long timeline until the final phase is completed in 2056. The project includes not only the practice facility but also surrounding developments.
The total development will have 4 million square feet and will include a training facility and team headquarters that are expected to completed by 2023. The remainder of the timeline will be spent developing a 20,000-capacity venue that will host sports and other events plus mixed-use development with restaurants, retail and office space, a health care facility, apartments, hotel and more.
The Panthers also have declared the intent to have no more than one sports betting brick-and-mortar facility should the state of South Carolina approve sports betting in the state at some point in the future. Until that moment, the building would be used as a restaurant or for other hospitality options.
Carolina and new owner David Tepper purchased more than 240 acres of space earlier this year for $16 million. The state of South Carolina offered $115 million in incentives for the team to move their facility to Rock Hill, which is within short driving distance of Charlotte, and the Panthers organization is investing more than $1 billion in the region.