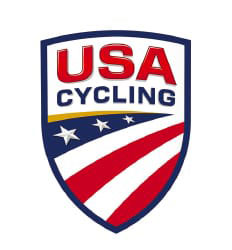 Cedar City, Utah, will host the 2020 and 2021 USA Cycling Masters Road National Championships. The city in southwestern Utah, which has hosted the Larry H. Miller Tour of Utah on several occasions and is known for hosting festival and events, will host the 2020 event July 30–August 2.
The event is expected to attract more than 800 athletes ages 35 and older. The Cedar City Corporation will partner with USA Cycling to host the events.
"Cedar City is delighted to team up with USA Cycling to stage this elite event that enhances Cedar City's commitment to playing host to world-class festivals and events," said Todd Hageman, event director of Cedar City.
The event's road portion will be staged in Iron County, starting with a time trial Parowan and will race through the Parowan Gap, home to ancient native American petroglyphs that date more than 1,000 years. The criterium will be held in Cedar City around the Southern Utah University campus.
"We're excited to work with Cedar City to host our Masters Road Nationals. This year's event will test participants among the breathtaking scenery of Southern Utah," said Chuck Hodge, USA Cycling's chief of racing and events.