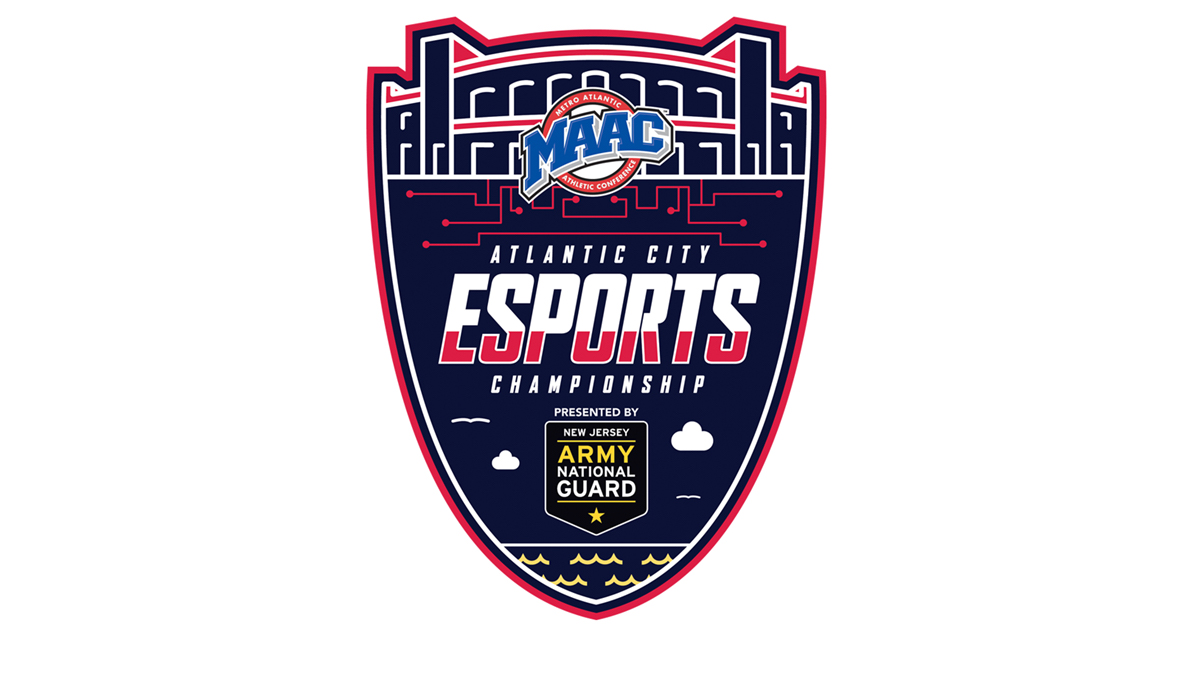 The Metro Atlantic Athletic Conference takeover of Atlantic City, New Jersey, for a week's worth of college tournaments will include the league's inaugural esports championship, sponsored by the New Jersey Army National Guard.
The event will be March 13–14 at the Adrian Phillips Theater at Jim Whelan Boardwalk Hall in Atlantic City. The MAAC esports championship will have tournaments for League of Legends, Overwatch, Rocket League and Super Smash Bros. Ultimate.
"Securing the New Jersey Army National Guard as a title sponsor of the 2020 MAAC Esports Championships brings credibility and resources to the conference's efforts to conduct a high-level competition in Atlantic City this March," said MAAC Esports Coordinator Kiernan Ensor. "I want to thank the New Jersey Army National Guard for their support of the MAAC student-athletes competing in the championships."
As the title sponsor, the New Jersey Army National Guard will be featured in signage and branding at Boardwalk Hall and on the MAAC's social media platforms. The esports event will be held in conjunction with the MAAC Basketball Championships, set for March 10–14.
"The MAAC is excited to announce the New Jersey Army National Guard as the title sponsor of the conference's inaugural Esports Championships," said MAAC Commissioner Rich Ensor. "We look forward to proudly representing the New Jersey Army National Guard as the league continues to expand its interest in esports and looks ahead to running successful championships at Boardwalk Hall this March."
Conference teams that will participate in the tournament are Canisius, Fairfield, Manhattan, Marist, Niagara, Quinnipiac, Rider, Saint Peter's and Siena
"Esports has become much more than just an activity on campus; it's a student recruitment, engagement and retention tool, and is becoming an overall marketing tool for college campuses across the country," said Siena College Vice President and Director of Athletics John D'Argenio. "The MAAC's embracement of esports and giving it a significant platform at our conference basketball championships gives us all an opportunity to showcase our programs and further engrain it in our student recruitment efforts."