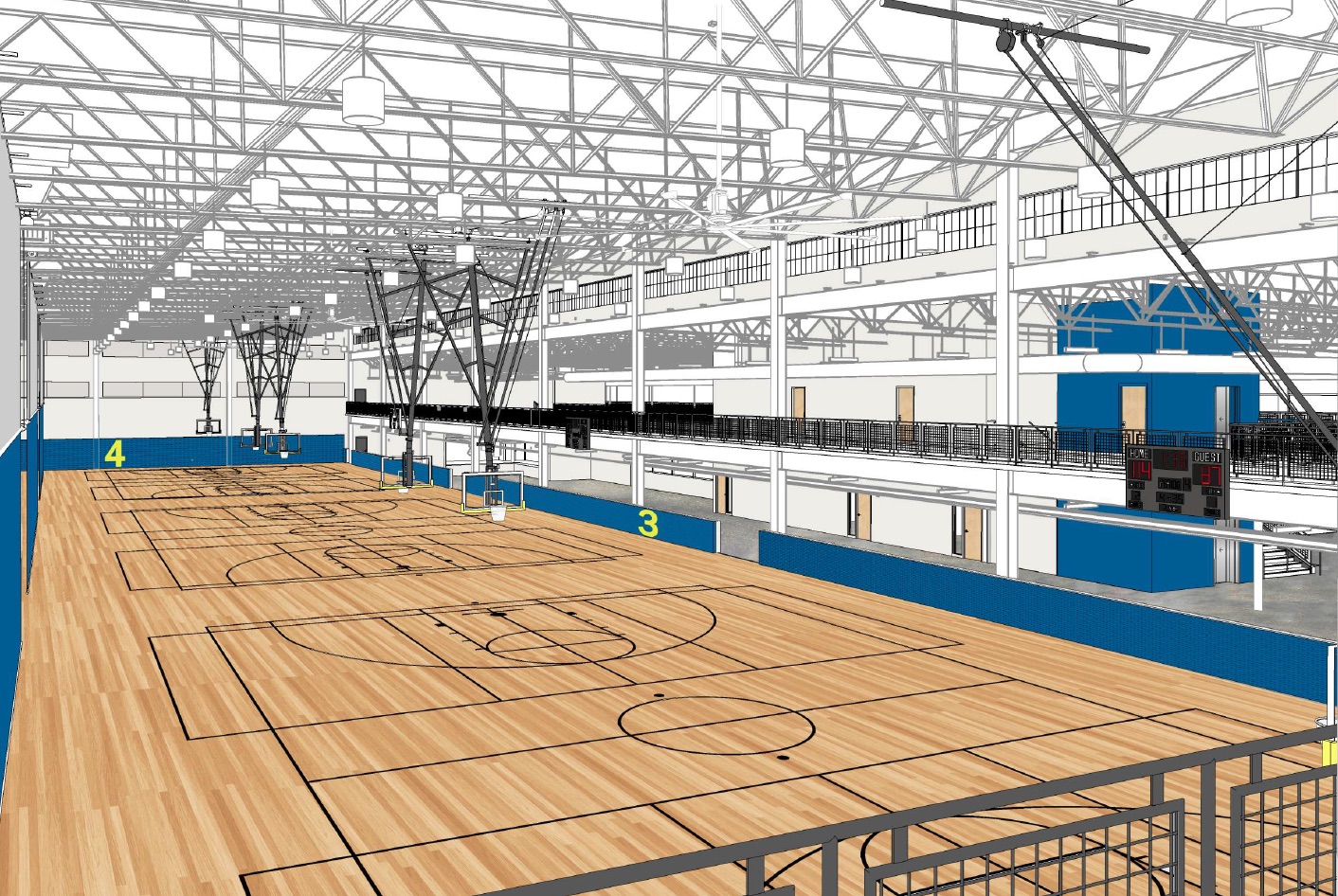 Chances are when someone mentions Sandusky, Ohio, the images that come to mind include roller coasters—the city is home to Cedar Point, an amusement park that bills itself as the "roller coaster capital of the world" and that will celebrate its 150th anniversary in 2020. But with the opening this winter of the new 145,000-square-foot Cedar Point Sports Center, the area is expanding its image.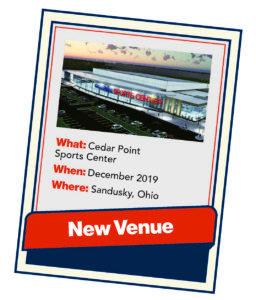 "We're labeling our destination as 'America's Sports and Family Fun Capital,'" said Christopher Lewis, sports tourism manager for Ohio's Lake Erie Shores & Islands.
Upon its expected opening in late December or early January (the first big event will be held over Martin Luther King Jr. weekend), the Cedar Point Sports Center will feature 10 basketball courts (convertible to 20 for volleyball), a championship arena with retractable seating, a 9,500-square-foot entertainment center, cafe and concessions, meeting and event spaces, and a sports medicine center.
The indoor center is the second of three phases in a project by Cedar Park's parent company, Cedar Fair Entertainment Co., and managed by Sports Facilities Management. The first phase was Sports Force Parks, which opened in 2017 with fields for baseball, softball, soccer, lacrosse and other outdoor activities.
The outdoor park has proven to be very popular, said Justin Kijowski, director of operations for Cedar Point Sports Center, but the addition of the indoor sports space is seen as a game changer because it will allow year-round competition. "Cedar Point Sports Center will enhance sports tourism in the area by drawing events to Sandusky not only during peak season but in the shoulder seasons as well," Kijowski said.
Lewis pointed out that the area already has tourism infrastructure in place, with 8,000 hotel rooms, three indoor water parks and numerous restaurants and other attractions. The fact that all of the new facilities are under one roof is proving to be a big draw for event organizers. "Basketball and volleyball groups are excited because a lot of times when destinations talk to them about hosting a tournament they have to use multiple venues with the added logistics involved in that," said Lewis.
In addition to basketball and volleyball, the new venue will be able to host wrestling, cheer and dance, jump rope, futsal, archery, pickleball—and other sports as well. "We can facilitate any type of indoor sport in the center," Lewis said.
And the family members of competing athletes will find plenty to keep them busy. "We offer activities like rock climbing walls, a ninja course, an arcade and a walking track — something for everyone in the family right on site in one building," said Kijowski. "Everyone will have something to do while an athlete is participating."
Activities might include free or discounted tickets to Cedar Point Amusement Park and, when phase three of the Cedar Fair project opens, walking and biking trails that showcase the scenic views of Lake Erie and Cedar Point.
This activity-filled, family-friendly atmosphere fulfills the promise of the area's new "sports and family fun capital" moniker. "It sets us apart from other sports facilities," Lewis said. "A lot of event directors that I'm talking to aren't just looking for a high-quality facility but also for things for the family to do, and that's one of my selling points: Come and play but the family can keep on playing as well."